Rafael Nadal says dopers have no place in sport, but believes tennis has best anti-doping programme
New Delhi: In the wake of doping scandals, 14-time Grand Slam winner Rafael Nadal on Thursday said that sportpersons who indulge in the inappropriate things don't deserve to be competing in the world of sport.
"All I can say is believe in anti-doping control and the values of the sport in general and outside of that people who don't do the right thing, 100 per cent they don't deserve to be competing in the world of sport," Nadal said on the eve of Davis Cup World Group Play-off tie between India and Spain.
Russian hacking group, Fancy Bears has published the names and documentation of 25 athletes, including tennis stars Serena Williams and Venus Williams, alleging that they had taken banned substances.
"We can't go all the time creating negativity about sport in general. Sport should be clean and look clean. The real thing is we have an anti-doping programme and we believe in it. What happened is terrible, but at the same time we can't believe and we can't follow that things that fall outside the anti-doping programme," he said.
"We believe we have the best anti-doping programme possible and it is trying to get better and better. At the same time, all the sportsmen who believe in the real spirit of the sport wants to compete against the rest of the world in same conditions. The real thing we have an anti-doping programme, we believe in that.
"The wealth of the sport is an example for a lot of kids, lot of people around the world, it is an inspiration and I personally believe in anti-doping program 100 per cent. Outside of that, I cannot say something that I don't have the information but I know how hard is the control, we have the commitment to say every single day of the year where we are, we have to respect that to have the anti-doping control, so have an anti-doping control," he added.
Sports
"The thought of participating in the Olympics has been a constant motivation for me over the past few moths," wrote Kerber, who is the highest-ranked German at 22.
Sports
The All India Tennis Association (AITA) earlier this month named a three-member Under-14 boys team comprising of Rethin Pranav RS, Kriish Ajay Tyagi and Tejas Ahuja for the prestigious tournament, scheduled to be held from 2 to 7 August.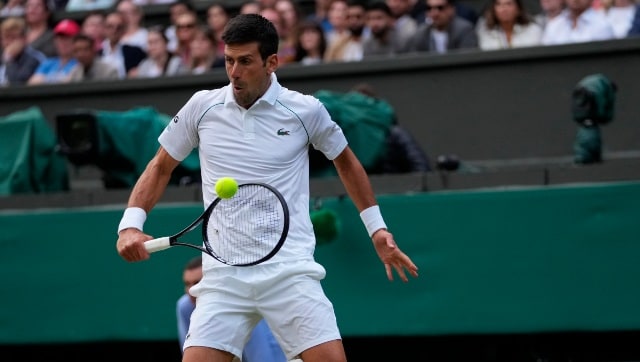 Sports
History beckons for the Serb after victories at the Australian Open, Roland Garros and Wimbledon, with Djokovic seeking to emulate Steffi Graf's unrivalled achievement from 1988 when she swept all four majors and took gold in the women's singles in Seoul.