Qatar 2022 chief says he has no regrets over hosting FIFA World Cup despite the constant 'abuse'
Qatar's most senior World Cup official said Monday there were no regrets in bidding for the 2022 tournament, despite the 'abuse' he claims the country has received since being chosen as host.
Doha: Qatar's most senior World Cup official said Monday there were no regrets in bidding for the 2022 tournament, despite the "abuse" he claims the country has received since being chosen as host.
Speaking at a press conference to mark the eve of the five-year anniversary before the tournament starts, Hassan Al Thawadi said Qatar was right to bid for football's premier tournament.
"It will always be worth it, it will always continue being worth it," said Thawadi, Secretary General of the Supreme Committee for Delivery and Legacy.
"We suffered abuse. Did we ever regret it? No, we will never regret it."
He added: "Anything of value will never come easy."
Since controversially being chosen by FIFA to host the tournament in 2022, Qatar has found itself at the centre of a global storm.
It has been criticised over human rights and labour abuses and blighted by allegations of corruption.
Most recently it has found itself accused of supporting terrorism as part of a bitter dispute involving Doha and its Arabian Gulf neighbours Saudi Arabia, UAE and Bahrain, as well as Egypt.
The crisis, which threatens to destabilise the region, has seen Qatar politically and economically boycotted by those countries over its alleged support for extremist groups and relations with Iran. Qatar denies the charges.
Referring to the Gulf crisis, Thawadi pleaded with those countries currently in dispute with Qatar to allow their fans to travel.
"We hope that the blockading nations see reason in this matter and allow for their people to be able to participate in this once-in-a-lifetime opportunity," he said.
Qatar is expecting some 1.5 million fans during the tournament, the majority from the Middle East and especially Saudi Arabia.
Last week it was announced that Saudi, UAE and Kuwait would not take part in this year's Gulf Cup, hosted by Qatar, because of political tensions.
The Qatar World Cup starts on 21 November, 2022.
FIFA controversially agreed to play the tournament later in the year over fears of the scorching temperatures in the desert country.
The tournament will be shorter than usual and last 28 days.
Qatar's government said earlier this month that it had completed 65 per cent of projects for 2022.
Qatar -- which is spending $500 million a week preparing for 2022 -- has recently announced a major overhaul of its much-derided labour system, including the introduction of a minimum wage, in order to see off critics.
At a wide-ranging Doha press conference, where he answered questions in Arabic, English, Spanish and Russian, Thawadi also said Qatar would back Morocco's bid to host the 2026 World Cup.
"We support Morocco's bid and will extend any support if needed," he said.
Thawadi also added that he would like to see former Barcelona star Xavi Hernandez as Qatar national coach in the future.
"With the qualities that he has, I have no doubts that he should be a coach," he said.
"I would like him to be the national team coach. However ... I do not have the authority to decide that. It's not in my hands."
Xavi currently plays for Doha league side Al Sadd and has expressed a desire to coach Qatar.
Sports
The 2020 competition was disrupted heavily by the pandemic, and concluded with a 'Final Eight' tournament in Lisbon after it was forced to move away from Istanbul.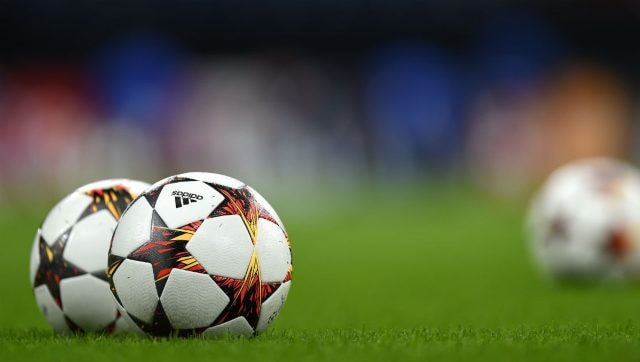 Sports
Last Friday, Vieira had announced he would stand down temporarily after being questioned by an investigating judge at the Lisbon court as part of operation 'Red Card'.
Sports
In his previous contract, signed in 2017, Messi earned a massive 138 million euros ($163 million) per season.