PV Sindhu, waiting for you to join the club, says Abhinav Bindra as Twitter erupts with joy
Twitter erupted in joy as PV Sindhu used her aggression to shut Nozomi Okuhara down and chart her way to a historic badminton final at the Rio Olympics.
PV Sindhu stormed into the finals of the women's singles badminton event at Rio 2016 Olympics after beating Japan's Nozomi Okuhara 21-19, 21-10 in the semi-finals to guarantee a silver or gold medal for India.
Twitter erupted in jubilation as Sindhu used her aggression to shut the Japanese shuttler down and chart her way to a historic final. She becomes India's first badminton player in the finals of an Olympic event and has also made history by being a part of a non-Chinese women's singles final in Olympics badminton, a first since 1996.
Here's a look at some of the most popular tweets after Sindhu's spectacular victory:
T 2352 - YEEEAAAAHHHHHH !! COME ON INDIA .. PV Sindhu in FINALS of Womens Badminbton at #Rio2016 .. another women from India ! HISTORIC
— Amitabh Bachchan (@SrBachchan) August 18, 2016
India's performance at #Rio2016 is all about the strength & determination of Indian women! #DipaKarmakar #SakshiMalik #PVSindhu #Olympics

— VISHAL DADLANI (@VishalDadlani) August 18, 2016
Bhaiyo es chori ne bhe lath gaad diya proud of #PVSindhu and wish u all the best for finale hope u come up wth gold

— Vijender Singh (@boxervijender) August 18, 2016
THATS the body language and game of a CHAMPION!!!! #PVSindhu #Rio2016

— richa anirudh (@richaanirudh) August 18, 2016
Hearty congratulations #PVSindhu, well played, all the best for the finals #PresidentMukherjee

— President of India (@RashtrapatiBhvn) August 18, 2016
#Rio2016 Congrats @Pvsindhu1 Convincg victory..Well deservd..Keep up d momntm..Stop not till the GOLD is reached..Best wishes #PVSindhu #IND

— Rajyavardhan Rathore (@Ra_THORe) August 18, 2016
Super #PVSindhu nails #Rio2016 medal. May grey turn to yellow for you super girl! #GoYellow @Pvsindhu1 @pullelagopicha1

— GAGAN NARANG (@gaGunNarang) August 18, 2016
I SALUTE YOU #PVSindhu. Those smashes could move mountains. WHAT AGRRESSION !!! Another Indian Woman creates history #goforgold #Rio2016

— Kapil Dev (@therealkapildev) August 18, 2016
Gopichand, you legend. Pioneer as a player and now as coach. Can't remember any Indian sportsperson such an impact as player and coach

— Mihir Vasavda (@mihirsv) August 18, 2016
What a player !! @Pvsindhu1 I'm waiting for you to join me in the club. You have no idea how lonely it's been !!!

— Abhinav Bindra (@Abhinav_Bindra) August 18, 2016
BOOOOOOOOOOOOM pic.twitter.com/Lr2RTDQ5ry

— Digvijay Singh Deo (@DiggySinghDeo) August 18, 2016
Superb performance @PvSindhu1. You make India proud! Best of luck for the finals. #Rio2016 pic.twitter.com/kXwqodB3K7

— Narendra Modi (@narendramodi) August 18, 2016
Aiyo. Couldn't think of golden girl, could you? Someone take her twitter account down, please? https://t.co/USbYqk4rfq

— Vinayakk (@vinayakkm) August 18, 2016
P Gopichand is the Dronacharya of Indian sport. #PVSindhu

— Rajdeep Sardesai (@sardesairajdeep) August 18, 2016
Sindhu is now set to face World No 1 Carolina Marin of Spain in the final. A win would make her the first Indian woman to win an individual gold medal. But in case she doesn't, a silver medal is at least guaranteed for India. The final is set to take place on Friday at 7:30 PM IST.
Find latest and upcoming tech gadgets online on Tech2 Gadgets. Get technology news, gadgets reviews & ratings. Popular gadgets including laptop, tablet and mobile specifications, features, prices, comparison.
Sports
The initiative, of which Bindra will be a part, is aimed at providing support to vulnerable sections of society who have been distressed and have lost their livelihoods due to the pandemic.
Sports
Women's doubles specialist Sikki and Kiran, who have been attending the national camp at the academy, are both asymptomatic, according to a SAI statement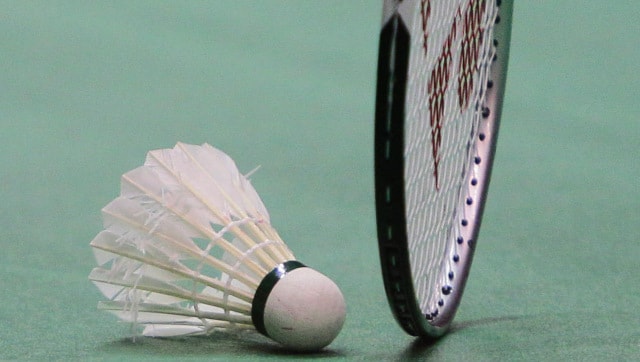 Sports
The decision came after a meeting between Telangana's top sports persons and the sports minister V Srinivas Goud, who has directed the officials at different centres to allow athletes to train on alternate dates at half the capacity of the facilities.