PV Sindhu's transformation at Rio Olympics a result of her aggression, mental strength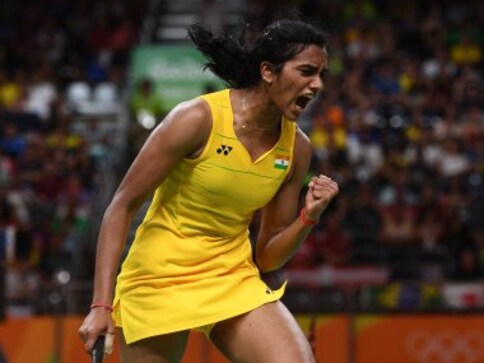 Nozomi Okuhara lay sprawled on the badminton court, the shuttle just out of her reach, and stared into the distance. A few minutes ago the Japanese player was deadlocked 10-10 with India's PV Sindhu in the second game of their women's singles semi-final at the Rio Olympics. But now she trailed 16-10 and the look on her face was one of total helplessness.
Sindhu had already won a tense first game 21-19. The second seemed to be heading that way too but Sindhu did what champions do, and found another gear. When the final smash beat a back-pedaling Okuhara's racket, Sindhu spun around, threw both arms in the air and let out a primal scream. She had won an incredible 11 points in a row to win the match and become the first Indian badminton player — male or female mdash; to reach an Olympic final.
The 21-year-old has matured before our eyes during these Olympic Games and in doing so has stepped out of Saina Nehwal's shadow to stand in the spotlight all on her own. Her body language throughout this match showed how much she wanted this win. She was pumping her fist and yelling from the very first point but more importantly, she took it upon herself to dictate the terms of the match. Sindhu started as the aggressor and finished as the aggressor and wore Okuhara down in the process.
It wasn't just her smashing, which mixed power and placement to wrong-foot Okuhara with spectacular regularity, but her court coverage was immense and her tactics were spot on. She refused to let Okuhara dictate the pace of the game and even when the Japanese player did manage to move Sindhu this way and that, the taller Indian often found a way to turn to defense into offence, sometimes with a deep clear, sometimes with delicate and precise net play that stretched the diminutive Okuhara (she is 5' 1" tall) to her limits. Often it was a smash that killed off the point, with Sindhu equally adept at going cross court or down-the-line. Okuhara's movement is among the best in the game but on this day, even she couldn't keep pace with Sindhu and ultimately couldn't match the Indian's intensity either.
What makes it even more impressive is that Sindhu had never beaten Okuhara, who is the reigning All-England champion, at the top level (she had beaten her as a junior). The Indian had lost all three matches before this one, with all of them have gone the distance. But Sindhu wasn't going to let that happen this time, especially since she had lost all three deciders quite comfortably.
Sindhu has now strung together three big wins at these Olympics. She has been the underdog in each of them and yet didn't drop a single game in any of them.
The first to fall was the World No. 8 Tai Tzu-ying. Then came the big scalp of World No. 2 Wang Yihan, a win Sindhu called the best of her career. Had she suffered a letdown after that match, it wouldn't have been the first time. In any case, it is always difficult to follow a big win with another big win, just as it is difficult to follow a great round of golf with another. Inevitably, there is a loss of adrenaline coupled with a rise in expectation that is hard to manage.
Yet Sindhu navigated the rising expectations, her emotions and the pressure of the situation like a seasoned veteran. At a time in the match when you could have understood her getting tight, she broke free and grabbed the match by the scruff of the neck by playing scintillating, irresistible badminton. Okuhara, ranked sixth, could do nothing to stem the tide.
Sindhu now faces World No. 1 Carolina Marin in what will be her toughest challenge yet. But whatever happens in that match, this is the breakout tournament we have been hoping to see from Sindhu since she won her first World Championship bronze back in 2013. She couldn't have picked a better time to do it either, especially given India's failure to win a medal over the first eleven days of the Games. Her height has always given her an advantage but her court coverage and mental strength had yet to develop to a point becoming of a top player. Against Okuhara, Sindhu moved like a gazelle, those long legs eating up the court to get into position while those long arms stretched out to greet the shuttle like an old friend. And she won all the high pressure moments.
It was yet another complete performance from Sindhu, who, over the last few days, has grown into the complete player we all hoped she would one day become. An Olympic gold would be a truly wonderful way to cap off the Games but if silver is to be her destiny, she's earned it in some style already.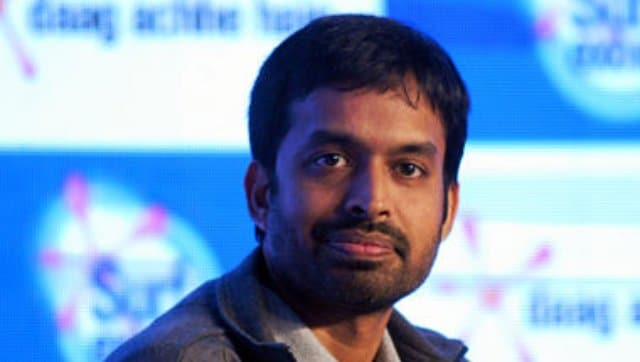 Sports
Chief national coach Pullela Gopichand is hopeful that the country's male shuttlers will be able to reclaim the gold in men's singles and better their record in doubles event at the upcoming Commonwealth Games following India's epic Thomas Cup win.
First Cricket News
Virat Kohli was dismissed for 33 by Roman Walker, who also dismissed Shardul Thakur later on.
Entertainment
Allu Arjun was seen in an engagement ceremony of Industrialist Nimmagadda Prasad's son, Nikhil in Hyderabad, where he was captured with P. V. Sindhu.