Pullela Gopichand on his assembly line of champions, BWF World Tour, expansion of Indian badminton and more
Gopichand, the coach nonpareil in the country, is constantly looking to give back to the field of badminton that made him and his students household names.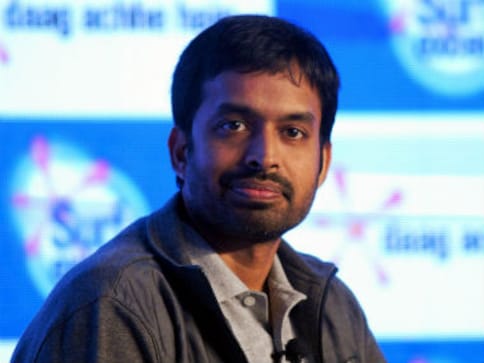 Looking back at 2017, it is safe to say that this was the year India made giant strides in the field of sports.
Apart from the usual accolades and achievements in the field of cricket, athletes from various other sports like hockey, shooting, athletics, weightlifting and boxing made the nation proud.
However, 2017 will always be known as the year in which one sport particularly stood out from every other in the country — badminton.
For every series win by India in cricket, there was an Indian shuttler winning an international tournament.
For every Virat Kohli century, there was a Kidambi Srikanth Superseries title.
This unprecedented rise in Indian badminton was possible due to the increasing levels of consistency from stars like Srikanth, PV Sindhu, Saina Nehwal, HS Prannoy and B Sai Praneeth at the national and international level tournaments.
The main reason behind the unearthing and nurturing of these talent powerhouses is attributed to one man who has changed the course of Indian badminton – Pullela Gopichand.
Gopichand, a celebrated player and a coach par excellence, has been producing an assembly line of champions from his Hyderabad-based academy.
The academy in collaboration with IDBI Federal Life Insurance started a programme called the 'Quest for Excellence' last year, and to commemorate the first anniversary, they launched a new talent hunt initiative on Wednesday.
The programme aims to identify talent at the grassroot level and nurture them to become future champions.
This is something that is right up the alley for the Arjuna awardee who took players like Sindhu, Praneeth, Gurusai Dutt and N Sikki Reddy under his wing when they were less than 12 years of age.
Excelling in badminton is becoming an aspiration of sorts for youngsters in the country and while there are people who see these athletes as overnight sensations, the fact remains that it is a result of years and years of training, practice and perseverance.
On the sidelines of the launch of this initiative, Gopichand spoke about the year that has effectively changed the entire outlook for badminton as a sport.
The celebrated coach was candid enough to admit that this was not something he expected to happen.
"If someone told me that this would happen, I wouldn't have believed it. This has been a fruitful year overall and going into Dubai (World Superseries Final), I hope for a good finish for what has been a great year."
The Dubai World Superseries Final starting on 13 December will be the last tournament to follow the Badminton World Federation's (BWF) method of segregating the various tournaments into categories like Superseries Premier and Grand Prix Gold events.
The BWF now calls it the World Tour and has effected a major overhaul to the already cramped schedule.
Criticism against the new system is getting louder and Gopichand joined the protesting voices, vehemently disagreeing with the idea and rationale behind such a rejig to the existing system.
"Personally, I don't agree to the idea of getting the players to play so many tournaments. They are prone to injuries and inconsistencies in form. There are other ways to promote the sport and this is not the way to go about it at all," said Gopichand.
The World Tour schedule makes it compulsory for the world's top 15 players in the singles division and top 10 pairs in the doubles category to play a minimum of 12 tournaments.
The top-ranked shuttlers will have to schedule their calendars to bring them in line with the World Tour guidelines and it is clearly bound to take a toll on their fitness and performances.
Such a problem becomes multifold for an Indian shuttler in 2018 as the player not only has to figure out the 12 tournaments s(he) wants to play, but also turn up for their national duty in marquee events like the Commonwealth Games and Asian Games scheduled next year.
While overworking and burnout will be a major issue for the top-ranked shuttlers involved in the World Tour, there is one other pressing concern for shuttlers from across the world who are ranked outside the top 32.
The new rule seeks to do away with the qualification draws for levels two and three as categorised by the BWF. These levels will now consist of events that were previously called as the Superseries Premier and Superseries events.
This move effectively does away with stories like those of players like China's Gao Fangjie who came out of the qualification rounds and defeated Sindhu and Spain's Carolina Marin en route to the final of the China Open Superseries Premier where she lost to Japan's Akane Yamaguchi.
"We have to see how the system works and to preempt it would be a little difficult. What happens to people outside who are capable of winning the tournaments? There have been cases where people have come out of qualifying and won the tournament. So, the impact on such kinds of players will be something that needs to be looked at clearly after a year or so. It is unfortunate that such a thing is going to be lost," lamented Gopichand during an exclusive interview to Firstpost.
However, badminton followers have much more to look forward to than just the World Tour, with the Commonwealth Games and Asian Games scheduled in April and August respectively.
In the earlier edition of the Commonwealth Games, India bagged four medals. Parupalli Kashyap won gold while Gurusai Dutt clinched bronze in the men's singles division. And while Sindhu returned with a bronze from the women's singles division, the experienced pair of Jwala Gutta and Ashwini Ponnappa won silver in doubles.
Lauding the achievements of the past, Gopichand hoped the 2018 contingent could return with a better haul.
Such hopes of Gopichand is backed by the hours of training done at his academy and the results have been exceedingly overwhelming this year.
Srikanth managed to pull off a stunner of a year, winning back-to-back titles twice to take his tally of Superseries wins in 2017 to four.
The lanky shuttler's progress was appreciated by his coach who felt that winning four titles and being a runner-up in one was no mean feat.
"Not many in badminton have done what he's done and the ones who have done it are called legends of the game," said Gopichand, adding that with age on Srikanth's side, the things he can achieve before hanging his boots would be phenomenal.
With most of the top-ranked shuttlers coming from his academy, the Rajiv Gandhi Khel Ratna awardee is indeed a proud coach who has world-beaters like Prannoy, Saina and Sindhu under his tutelage.
Gopichand heaped praise on the 22-year-old Sindhu who followed her successful Olympic campaign in 2016 with a strong 2017 that saw her win the India Open, Korea Open, silver medal at the World Championships and consistently reach the business end of most international events.
This year also saw Saina return to train at the Gopichand Academy after parting ways in 2014 and the ace coach felt the former World No 1 had made a decent comeback considering her long injury lay-off that saw her sit out for more than a year from professional badminton.
"Saina beat Marin this year and has also shown that she is working on  her fitness and getting physically stronger," said Gopichand who is now into his 13th year of coaching.
In India, while the individual sportsperson gets name, fame, money and accolades, the coaching staff are mostly relegated to the periphery.
With shuttlers from the country already under the spotlight, Indian badminton legend Prakash Padukone had insisted on shifting the focus towards training coaches.
Gopichand, the 2009 Dronacharya awardee, agreed with Padukone's comments and believed that this would be the next big challenge for the entire sports ecosystem.
"Good players are not taking up coaching and this is a problem. Coaches need to be recognised, rewarded, trained and respected. Actually, how many of us know the names of coaches of various Indian teams and players?" asked Gopichand, while hitting hard on the fact that there was a major disparity in the way Indian coaches were treated when compared to foreign coaches.
He urged the federations and Sports Authority of India to look at coaching and coaches a bit differently and stressed that recognition and remuneration were two very important things to groom a coach.
"There is a lack of incentive, a lack of respect both from society and the family. If someone gets a better paying job, then a coaching offer becomes secondary. All over the world, some of the highest paying jobs in sports are those of coaches," said Gopichand, who won the Padma Bhushan in 2014 for his service to the sport.
One of the most eminent badminton players in India during his time, Gopichand has now also become the coach nonpareil in the country and is constantly looking to give back to the field of badminton that made him and his students household names.
Considering his newly-launched initiative to be a portal to groom players for the future, Gopichand wants to ensure that the Indian badminton boom is not a temporary phenomenon but a sustained growth, with badminton being taken to previously inaccessible areas.
"For badminton to grow, it is important that people from places never heard of take up the sport. From the poorest of poor to the farthest of farthest, (everyone) should be able to believe in their talent getting showcased and this initiative will be a stepping stone towards it."
When a coach like Gopichand believes money and geography should never be hindrances for a player to gain prominence in the field of their choice, one can breathe a sigh of relief that if not anything else, the sport of badminton is indeed in very capable and safe hands.
First Cricket News
Shoaib Akhtar feels that Virat Kohli could retire from the shortest format to extend his career in other formats.
First Cricket News
Virat Kohli gave a heartfelt tribute to tennis legend Roger Federer in a video that was shared by the ATP tour on Twitter.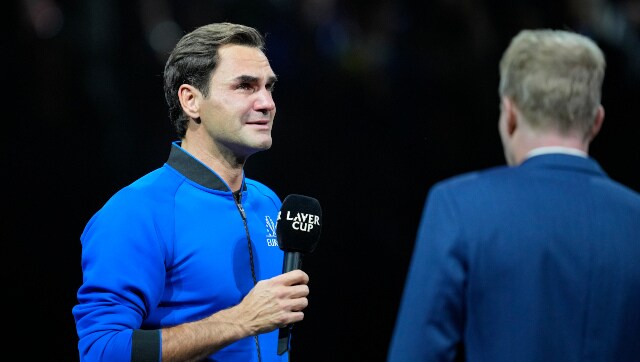 Sports
Roger Federer thanked the former Indian cricket team captain Virat Kohli for his kind words and hinted that he might visit India again.