Prosecutors demand $69 million fine, 11-year prison sentence for former Barcelona president Sandro Rosell over alleged money-laundering
Spanish prosecutors have called for Sandro Rosell to be imprisoned over the crime of money laundering related to an illicit television rights deal regarding the Brazilian football team
Madrid: Spanish prosecutors said on Wednesday that they want former Barcelona president Sandro Rosell to be jailed for 11 years and fined 59 million euros ($69 million) for alleged money laundering related to television rights and sponsorship in Brazil.
The prosecutors at the Madrid-based National Court, which deals with major corruption cases, accuse Rosell, his wife and four other people of "large-scale money laundering" of at least $23.3 million since 2006.
They are accused of hiding money illegally obtained by Ricardo Teixeira, the former head of the Brazilian Football Confederation. Rosell had previously lived and worked in Brazil, where he forged many business links. The case centres on a deal signed by Teixeira in 2006 with a company based in the Cayman Islands for the television rights to 24 friendly matches of the Brazilian national team.
Altogether, Rosell and his wife allegedly illegally received close to $17.5 million in their accounts as part of the deal. They got $7.7 million while Teixeira received $9.8 million, prosecutors say. Rosell and other defendants are also suspected of having cooperated in hiding some $5.8 million illicitly obtained by Teixeira as part a Nike sponsorship deal with the Brazilian team.
The National Court announced last month that the defendants would stand trial over the case. Teixeira, a former FIFA vice-president, is meanwhile being investigated in Brazil. He has also been indicted by US Justice Department prosecutors investigating the FIFA corruption scandal.
Rosell is accused of money laundering and leading a criminal organisation. His wife Marta Pineda is accused of money laundering and participating in a criminal organisation. Prosecutors want her jailed for seven years and fined $58.5 million. Of the other four, they are asking that Joan Besoli, a financial consultant based in Andorra, be imprisoned 10 years and fined $64 million.
Rosell resigned as Barcelona president in 2014 over the murky transfer dealings that brought Brazilian striker Neymar to the club from Santos. He was later cleared of all charges in connection with an alleged tax fraud case over the transfer following an agreement with prosecutors.
Rosell is nevertheless being probed for fraud and corruption relating to a parallel complaint filed by Brazilian investment company DIS, which owned 40 percent of Neymar's sporting rights at the time of his transfer. DIS claim it was cheated out of its real share because part of the transfer fee was concealed by Barcelona, Santos and the Neymar family.
Find latest and upcoming tech gadgets online on Tech2 Gadgets. Get technology news, gadgets reviews & ratings. Popular gadgets including laptop, tablet and mobile specifications, features, prices, comparison.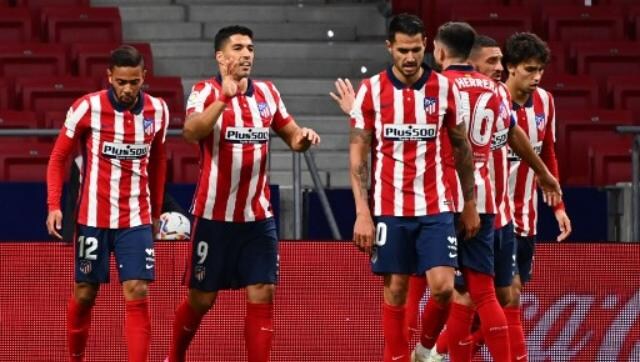 Sports
Barcelona might feel hard done by, especially as Ramos' penalty was awarded after a check by VAR and a hugely exaggerated fall by Madrid's captain after Clement Lenglet tugged his shirt.
Sports
Mikel Oyarzabal scored twice, including one from a penalty, before Portu and Alexander Isak rounded off an impressive victory after Rafa Mir had briefly pulled Huesca level.
Sports
Zidane said Sergio Ramos will be available to face Barcelona after recovering from the knee injury that kept him out of the loss to Shakhtar on Wednesday.