Pro Wrestling League: Pooja Dhanda stuns Olympic champion Helen Marouli as Punjab Royals beat Haryana Hammers
Latvia's Anastasija Grigorjeva and India's Pooja Dhanda powered Punjab Royals to a scintillating 4-3 victory over Haryana Hammers
New Delhi: Latvia's Anastasija Grigorjeva and India's Pooja Dhanda powered Punjab Royals to a scintillating 4-3 victory over Haryana Hammers in the Pro Wrestling League on Tuesday.
Needing a point to close the tie, World Championship bronze medalist Grigorjeva delivered, scoring a comfortable 6-0 victory over Sarita in the 62-kg competition to steer Punjab to their second victory of the league with a bout remaining.
In the inconsequential last contest of the night, Commonwealth champion Roublejit Singh Rangi of Haryana beat his compatriot Nasir 9-0.
A couple of bouts before that, Pooja recorded probably the biggest victory of her career, when she defeated reigning World and Olympic champion Helen Maroulis of USA 7-6 (57 kg) in the fourth bout of the day.
It gave Punjab a crucial 3-1 lead in the seven-bout duel. Pooja began well and took a 2-0 lead in the opening period. She continued to attack in the next round and hopped to a comfortable 7-0 lead.
The two-time World Champion fought back well but could manage only 6 points as the Indian defended superbly.
Trailing 1-3, Haryana's World Championship silver medalist Khetik Tsabolov defeated Jitender 11-0 in the 74-kg competition to keep his side alive in the tie.
Earlier, Haryana Hammers elected to block European champion Ilyas Bekbulatov of Russia while Punjab kept Rio Olympics bronze medalist Sun Yanan of China out of action.
The Hammers began on a winning note, with Vladimir Khinchegashvili of Georgia hammering current national champion Utkarsh Kale 11-4 in the 57-kg competition.
The Olympic champion was at his imperious best, racing to a 5-0 lead in the opening period. He maintained his stronghold going further into the contest, though Utkarsh did manage to score a few points.
Punjab asserted their dominance in the next two bouts, through Frances Koumba Larroque and their icon wrestler and World champion Geno Petriashvili of Georgia.
Koumba, the World Championship bronze medalist, beat Pooja 6-2 in the 76-kg women's event while Geno registered a thumping 15-0 victory, through technical superiority, over Sumit in the super heavyweight clash to guide Punjab to an early 2-1 lead in the tie.
Find latest and upcoming tech gadgets online on Tech2 Gadgets. Get technology news, gadgets reviews & ratings. Popular gadgets including laptop, tablet and mobile specifications, features, prices, comparison.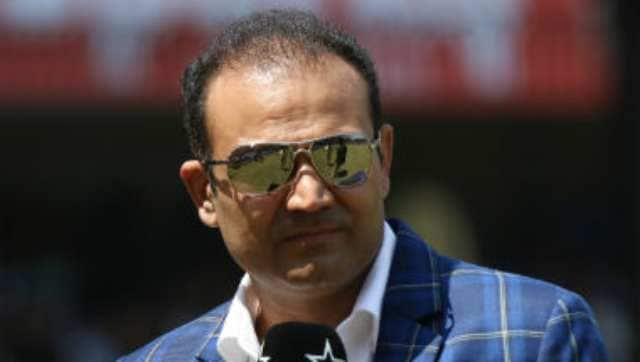 Sports
The national sports awards are given away every year on 29 August, the birth anniversary of hockey icon Dhyan Chand.
Sports
Gamers have the mindset of professional athletes, and investing in high-end versions of equipment such as the monitor, keyboard, controllers and even furniture can make a difference as far as their performance is concerned.
First Cricket News
Former captain Sourav Ganguly remains the catalyst for transformation of Team India and the fearless Virat Kohli has taken it to another level, remarked ex-England cricketer David Lloyd on Wednesday.