Pro Kabaddi League: Here' why Women's Challenge did not reappear in the 2017 season
A little more than a year ago, Pro Kabaddi League gave a glimpse of their plans for a full fledged women's League, through the Women's Kabaddi Challenge (WKC). But in a bigger and longer 2017 season, Women's Kabaddi didn't reappear. Here are the reasons why.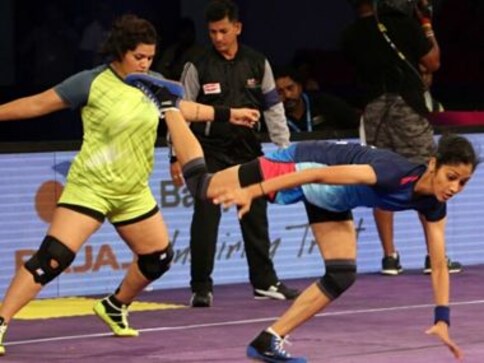 A little more than a year ago, the Pro Kabaddi League did something very few male sporting leagues have done in India. They gave us a glimpse of their plans for a full fledged women's League, through the Women's Kabaddi Challenge (WKC). Three teams, owned and operated by the league itself, comprising the best female players in the country, competed on primetime TV and sent a message to the tens of thousands who watched: women play kabaddi too. And they play it well.
In this article I wrote last year, I called the WKC the blueprint for other male sporting leagues to follow in the launching of respective women's leagues, one that the likes of the IPL could benefit greatly from. Unfortunately, the WKC did not reappear in the bigger, longer PKL 2017 season.
"For one year we had done it as a test event", said Deoraj Chaturvedi, assistant secretary of the Amateur Kabaddi Federation of India, as well as the CEO of the International Kabaddi Federation. "We had some objectives, which we achieved, and later on when the time comes we can launch a women's league. There are some challenges which need to be addressed", he said.
If an increase in awareness and grassroots participation was one of the objectives, there are some encouraging signs. Gautami Aroskar, Former Maharashtra captain and a Shiv Chatrapati award winner, said there has been a boost in female participation particularly in some areas. "Towards Haryana side it has grown a lot in the last one year. One reason is the matches on TV, then there is also the government support for sports." Raksha Narkar, who was part of the Ice Divas, one of the teams in the Women's Kabaddi Challenge last year, said, "There has been a rise in women playing kabaddi. A lot more schools have teams, and there are a lot more girls coming for practice."
But something only kabaddi purists noticed was that the Women's Kabaddi Challenge was played on the same size court as the men's, which is not the case internationally. While men use a court measuring 13x10 meters, women usually play on a court measuring 12x8 meters. The women who made up the three teams in the Women's Kabaddi Challenge were given a month-and-a-half long training camp, hosted by PKL, to ensure they adapted to the new size. And while the matches were certainly entertaining on television, some of the players involved felt the intensity would have been better on a women's size court.
"On a bigger court, the women's movements look different", said Aroskar. "Even after one month of training, you can't change that. So I'm not even sure whether they enjoyed playing the matches, so how will the spectators enjoy?"
"Those who know kabaddi found the matches quite boring", said another player who participated in the WKC. "Even when we were playing, we didn't enjoy ourselves as much as we would on a ladies court."
While Pro Kabaddi did not respond to repeated requests for interviews with the PKL Commissioner, Firstpost spoke to others to understand the reasoning behind this move. Aroskar, who has worked as a commentator with PKL in the past, gave us an insight.
"To change the court size, you have to change the camera angles", she said. "Changing court doesn't take much time. But camera setting is affected. Here most of the cameras are stationary. The moving ones are very few. So you need to change the whole set up."
Charu Sharma, one of the original promoters of the PKL through his company Mashal Sports, said that the expansion of the PKL to a 12 team competition from the previous eight could also have been a factor in the absence of a women's competition this year. But he did add that a full-fledged women's league was a long term goal. "As far as I'm concerned I promised the girls, there's no question, we will try and be the first women's professional league in India. But the men's league is still very young; it has to settle down a little more. By taking four new teams this year, we have gone for a new threshold. How well will the country take a 12 team league, three matches a day etc, etc. all that is something that needs to be seen."
Sharma is now associated with the PKL as a consultant, with Star now running the show, having bought a 74 percent stake in Mashal Sports after PKL's initial success. He too suggested that playing on a uniformly sized court might be the way forward for the women's sport.
"I honestly felt that if it has to grow, a court same as men is not such a bad idea", he said.  "I am quite happy to carry on in this size. If you take other professional sports: in tennis the size of the court is absolutely the same, and in badminton."
What Sharma is suggesting is perhaps dictated by the hope that women's kabaddi will be a viable television product, shown side by side with the men's, much like women's badminton and tennis. In such a vision, the logistics involved with changing the dimensions of the court, and the camera angles that come with it, might be dictating this push more than anything else. And Kabaddi has already shown itself to be pliable to the needs of television, introducing concepts like super-tackle and do-or-die raids which are not used internationally.
There is naturally some resistance from the playing fraternity for such a move. "In Maharashtra, we have Maha Kabaddi, and we have good matches. Only thing is there isn't broadcast for those matches", said Aroskar. "The girls dive, dodge, and it is really good to watch." But it is worth remembering that even the changes in men's rules to the PKL met resistance from traditionalists, as this article points out.
Of the matter of a fully evolved women's league, Chaturvedi said, "When we started PKL, we had ground preparation for almost three years", "So the same type of preparations we are doing. As and when the time becomes right, we want to launch the full women's league."
If a televised women's kabaddi league played on the men's-size court become a reality, the biggest shift will be international competitions, which use the smaller size court. But international women's kabaddi is a young sport, and should domestic payments offer the possibility of making a living in sport, more players might be willing to adapt. Television–and the opportunities that come with it—can be a game changer, as so many hitherto unknown domestic cricketers can attest to post-IPL.
You will see more women in a Pro Kabaddi game than you will at an IPL match, and perhaps more than in the entire IPL season. Not just in barely appropriate dresses in front of the cameras, but more so in the form of referees and commentators, and in that sense PKL has been ahead of the curve. Hindsight will tell whether it is wise to fix something that doesn't seem broken, but perhaps the PKL's keenness to shift to the men's court size is yet another occasion where they have pulled ahead, but the rest of the world has yet to catch up.
The author is a former India cricketer, and now a freelance journalist. She shares her experience through her YouTube Channel, 'Cricket With Snehal', and tweets @SnehalPradhan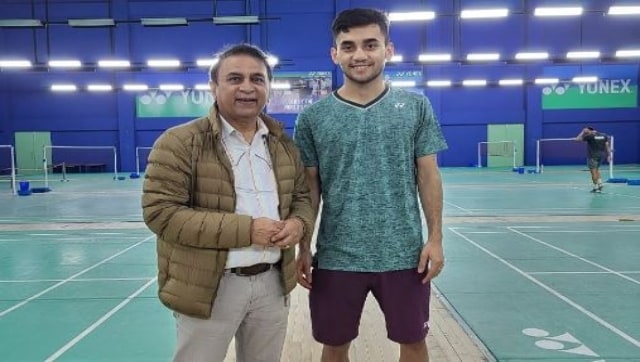 Badminton
Gavaskar posted a picture with Lakshya Sen on Instagram and captioned it: ''My new badminton hero Lakshya Sen, after the one and only Prakash Padukone.''
Sports
Advocates of sports under cricket's shadow say they don't have the environment to thrive or take top prizes, with a lack of investment and interest.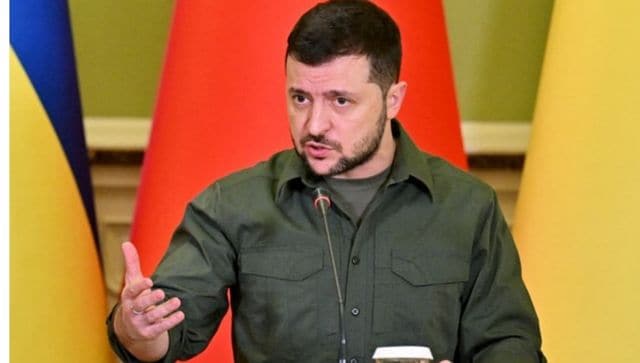 Sports
Volodymyr Zelensky extended the invitation after the IOC committee said a "pathway" should be explored for Russians to take part in the 2024 Paris Games.