Pro Kabaddi League 2018: Talented Gujarat Fortunegiants retain faith in youthful exuberance to guide them to glory
Despite finishing as runners-up, few would debate that the Gujarat Fortunegiants who scored the most number of points in the league phase in 2017 were the best team in the competition.
Gujarat Fortunegiants' transition from newcomers to surprise package to overwhelming favourites in the finals was as quick as some of their lightning quick defensive moves that gave opposition raiders a tough time in the Pro Kabaddi League (PKL) last season. A team full of unheralded young talent surprised one opponent after another with their intensity and no team could quite get the measure of them.
The likes of Sachin Tanwar, Parvesh Bhianswal and Sunil Kumar, who were largely unknown, formed the face of the Manpreet Singh-led Gujarat Fortunegiants revolution that almost ended in glory but for Pardeep Narwal's superhuman efforts in the final.
Despite finishing as runners-up, few would debate that the Gujarat Fortunegiants who scored the most number of points in the league phase in 2017 were the best team in the competition.
Coach Manpreet Singh who captained Patna Pirates to glory in season three, will continue as head coach of the team, so it is hardly surprising that the team has decided to keep faith in young talent again this season. As Singh puts it, Gujarat are ready to unearth a new band of superstars.
"Identifying and grooming young talent, and helping them realise their full potential is my aim as a coach. As a trainer, there isn't a greater pleasure than seeing the players you developed get purchased for lakhs of rupees in the auctions. So I believe in young talent, and that's a philosophy I share with the franchise," coach Manpreet told Firstpost.
The 38-year-old is a kabaddi coach at Sports Authority of India in Sonipat, and also trained the youngsters who were part of the New Young Players category in the auctions. Hence, Gujarat have reaped benefits of his eye for talent by managing to sign the most promising young talents.
Auction purchases and team combination 
Gujarat Fortunegiants took the biggest hit due to the pre-season auctions. The Ahmedabad-based outfit had six players in Category A, but auction rules allowed them to retain just two. In sync with their philosophy to nurture young talent, Gujarat retained cover defender Sunil and raider Sachin. In process they had to let go off the Iranian corner duo of Fazel Atrachali and Abozar Mohajermighani. On current form, the Iranian pair is the best corner combination in the world and coach Manpreet admitted that there was no like-for-like replacement for the duo.
"You can't replace certain players. So you have to develop other options. Fazel and Abozar were ready. They had the experience and worked very well together. This year we have signed a few young players who did well in junior and senior nationals. We have three players each for every corner position, so I think we have a insurance policy there," the 38-year-old analysed.
Ruturaj Koravi, who is expected to take the right corner position, was one of the finds of the senior nationals last year. He played a big hand in helping Maharashtra win the title after 11 years. The boots of Abozar might be too big to fill for the youngster, but the experience of playing in big games will come handy for the Maharashtrian. The left corner is a toss up between Sachin Vittala, C Kalai Arasan and Amit Sharma.
Gujarat, though, will have the same cover combination that played most of their games last season. Sunil, who has been handed the captaincy, will renew his partnership with Parvesh Bhainswal. Coach Manpreet calls it the "best center chain in India".
In the raiding department, Gujarat have certainly improved. Ajay Kumar and K Prapanjan, who are among the most promising raiders in the league, have joined forces with already retained Sachin and Mahendra Ganesh Rajput. Korean Dong Geon Lee who impressed for Tamil Thalaivas in 2017 and Dabang Delhi's raiding prodigy Shubham Palkar are also part of the squad.
Sukesh Hegde's experience will be missed, but collectively Gujarat's raiding department has more experience and quality compared to last season.
Preparation and Training 
Gujarat have trained in three separate camps with each lasting for a month. In the first camp in July, the players worked with the large team of physios at the Ahmedabad-based outfit's disposal. The main aim was to build stamina and endurance. "This time we had lot more time to prepare that last season as in 2017 everything was new for us. So we dedicated a special camp to building players' endurance. This league is very taxing and to be successful, good fitness is absolutely critical," the former Patna Pirates skipper said.
In the second camp, the focus was purely on skill development, while in the final camp the team has been working on strategy and team combination. Emphasising on the long period afforded to his team this season, coach Manpreet believes his team are much better prepared for the season than last season.
Can Gujarat go one better? 
The Ahmedabad outfit have a great bunch of youngsters at their disposal yet again. In coach Manpreet they have a man who can get the best out of them. Once again, with a few fresh faces in their side, there's an element of unpredictability about the team.
With a large number of players from previous season retained or re-signed, there's extra motivation among the squad to right the wrongs of that final against Patna Pirates. "We made too many mistakes in that match. Our players learned a big lesson from that game. That experience will certainly help us this season," Manpreet promised.
There are few teams in kabaddi that can take the loss of players like Fazel and Abozar in their stride and still put in an improved performance. But after their run to the finals that left everyone surprised, nothing is beyond Manpreet Singh's fearless young brigade.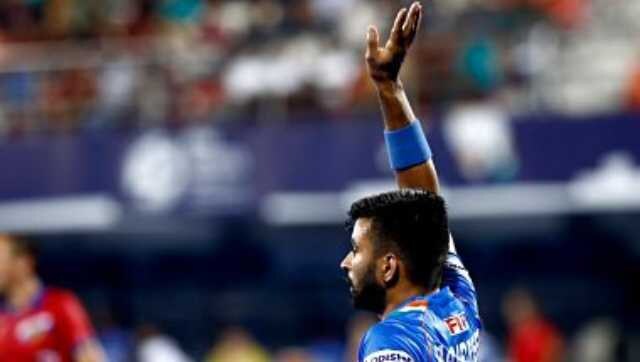 Sports
Under Manpreet's captaincy, the Indian team has achieved important milestones, including winning the Asia Cup in 2017, claiming the Asian Champions Trophy in 2018 as well as winning the FIH Series Final in 2019 over the past four years.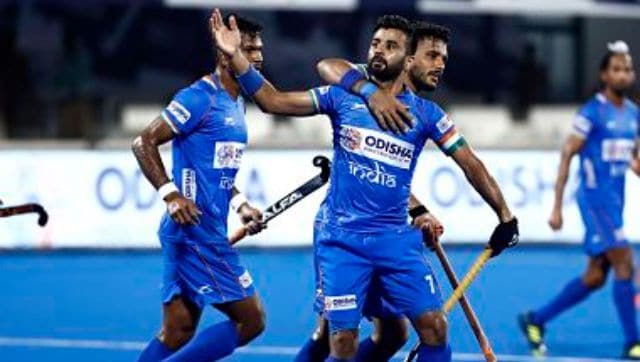 Sports
Manpreet is determined to pay tribute to the country's frontline workers by finishing on the podium in the Tokyo Games to be held from 23 July to 8 August.