Pro Kabaddi League 2017: Indebted Nitin Tomar out to live up to UP Yoddha's leap of faith
Speaking exclusively to Firstpost, Tomar was full of gratitude towards the owners of Team Uttar Pradesh who sprung him into stardom with their relentless and successful pursuit of the raider, and vowed to stand up to the leap of faith Team UP have shown in him.
With great power, comes great responsibility! This quote from Uncle Ben from the Spiderman movie has turned into bit of a cliche over the last decade, yet it never seems to lose relevance.
Nitin Tomar, the man who attracted a record bid of Rs 93 lakh in the latest Pro Kabaddi League auction, making him the costliest player in the history of the sport, would tell you that. Almost out of the blue, at the end of a long day at the auctions in New Delhi, the sport of kabaddi produced a national hero, even when none of its practitioners had taken to the mat.
It was the coming of age of the sport. A country not alien to crores being splurged on its cricketers was made to take note, when a fairly unknown kabaddi player racked up the millions. He had invaded a space that was thus far ventured into only by a few Indian cricketers.
Nitin Tomar hasn't been an unknown quantity in the kabaddi world, but he's hardly been the poster boy of its revolution. In fact, the player wasn't even the part of the first two editions of the PKL. An impressive tally of 77 raid points in the third season playing for the Bengal Warriors, and a fine World Cup campaign despite him being given only a peripheral role were his only claim for a bit of fame.
It's all changed now. He is in the history books of kabaddi, and nothing can change that. In a flash he's the richest man in kabaddi, and henceforth, at least for a brief time in the future, he will have to live up to that.
Speaking exclusively to Firstpost, Tomar was full of gratitude towards the owners of Team Uttar Pradesh who ushered him into stardom, and vowed to stand up to the leap of faith Team UP have shown in him.
"The fact that I received such a big bid is very motivating. Now it is up to me to ensure my team gets the benefit of it. I will do all I can to help my team gets the due for their big investment," Tomar told Firstpost over the phone.
"Nobody knew for what amount we would be bought in the auction. But certainly no one thought that the amount would be so high. I would like to thank the UP team owners for bidding so aggressively for me," he added.
Tomar's tone had a shade of indebtedness. He was aware of what had hit him, and sounded keen to use it to prove a point. The eagerness to repay the belief seemed to overpower the pressure to perform.
"There isn't a lot of pressure. In the end the game is the most important and I have to do well on the mat as all the eyes will be on me," said the 22-year-old raider. "I have attracted the biggest bid. So I will have to take that responsibility and deliver best possible results. I'm confident I will put in a very good performance when I get back on the mat."
Tomar was watching the auctions with his family in his house in the Malakpur village in Bagpat district of Uttar Pradesh. The atmosphere went from anxiety to ecstasy as the brawny raider shattered all records. Phone calls and messages of good wishes were overflowing. All of a sudden, Tomar's household went into a frenzy.
"Everyone in my family called to congratulate me. But firstly it was my father and my grandparents who wished me. It was like a festive atmosphere in my house. It made me feel very proud," recalled the raider.
His family has been at the centre of his sporting excellence. A young Tomar was given lessons in wrestling by his two uncles who played the sport internationally. He was primed to be a grappler, until kabaddi took him by its sway in his school days.
"In my school we didn't have wrestling, so I used to play kabaddi. I was selected to play more competitions for my school and I started developing interest in the sport, I started playing it more regularly and the sport completely gripped me," Tomar revealed.
There was no looking back for the raider then who during school time was hardly conquered on the kabaddi court. He sharpened his skills when he joined Indian Navy under the guidance of coach Naveen Kumar, who took him to an altogether different level.
Having featured for the Uttar Pradesh team during the junior national championships, Tomar made a reputation for himself with the Services team. His exploits earned him a place in the Bengal Warriors side. His early days in PKL were his best till date. He hit the ground running and the Warriors who had finished last in both the campaigns, booked their first semifinal place.
Tomar struggled with an injury in his second season in the PKL when he was a part of the Puneri Paltan team scoring just 33 points in comparison to 77 in his first campaign. It was still enough to earn him a call-up to the national team for the Kabaddi World Cup, where he played a crucial role in the campaign and picked up three vital points in the end of the final against Iran.
That seemed to have boosted Tomar's confidence as he seemed back to his best at the National Championships that happened after the World Cup where he featured for the Services team.
Tomar though will now get a chance to play for his native Uttar Pradesh side in the PKL, an experience he is eagerly looking forward to with the likes of Rishank Devadiga and the experienced Jeeva Kumar in the side.
"We have a very good team. We have Rishank Devadiga, Jeeva Kumar who is a defender and the most experienced player of the team. I am looking forward to playing with him. I think he will be a key member of our team and I will get to learn a lot from him," he said.
The 22-year-old prefers to be a team man. Personal accolades for him mean little without collective success, and heading into the new season, Tomar's approach is no different.
"I don't have any personal target, I just want to make a contribution to me team. Whenever my team needs me to win points in a raid I will try and do so to take the team to victory," he said.
"If you ask what my aim for the season is, then I would say that I want to take the team to the final this season," Tomar said.
The Navyman's words reflect wisdom much beyond his age. His sudden stardom might not completely be a product of his own doing, but the modest gentleman from UP will only rest after making sure that his record-breaking purchase is remembered as a masterstroke and not a product of a moment of madness.
Subscribe to Moneycontrol Pro at ₹499 for the first year. Use code PRO499. Limited period offer. *T&C apply
India
The call received from an unidentified person on the 112 emergency response number was traced to Firozabad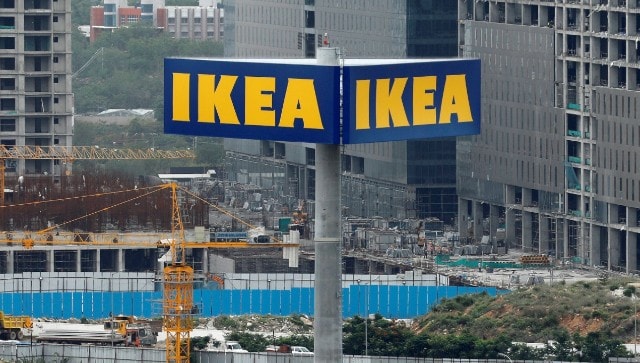 Business
The commercial land has been allotted to the company in Sector 51 for Rs 850 cr. Officials estimate job creation for 2,000 people due to the project
India
Senior advocate Mukesh Kumar Pathak, who died by suicide late on Saturday night, reportedly was battling depression after the suspects tried to extort Rs 60 lakh and threatened to abduct his son