Premier League: West Ham United issue life ban on supporter for involvement in 'disgusting' video featuring anti-semitic chants
The video featuring West Ham fans appeared on Monday and the club have responded by banning a supporter from their London Stadium for life in relation to the footage
West Ham have given a life ban to a fan after a disgusting video allegedly featuring anti-Semitic chants from a match last season was shared on social media

The video appeared on Monday and the club have responded by banning a supporter from their London Stadium for life in relation to the footage

We are disgusted by the contents of a video circulating on social media on Monday evening, filmed near the start of the 2018-19 season a West Ham statement read
London: West Ham have given a life ban to a fan after a "disgusting" video allegedly featuring anti-Semitic chants from a match last season was shared on social media.
The video appeared on Monday and the club have responded by banning a supporter from their London Stadium for life in relation to the footage.
"We are disgusted by the contents of a video circulating on social media on Monday evening, filmed near the start of the 2018-19 season" a West Ham statement read on Tuesday.
"We have taken immediate action to identify the offender and have subsequently handed our evidence to the Metropolitan Police. Additionally, the individual concerned will be banned for life for the London Stadium. The Club is unequivocal in its stance - we have a zero-tolerance approach to any form of abhorrent behaviour," said the statement.
Find latest and upcoming tech gadgets online on Tech2 Gadgets. Get technology news, gadgets reviews & ratings. Popular gadgets including laptop, tablet and mobile specifications, features, prices, comparison.
Sports
Klopp confirmed Liverpool's top scorer this season is asymptomatic and could return to England on Friday, but Salah will miss Sunday's Premier League clash against Leicester.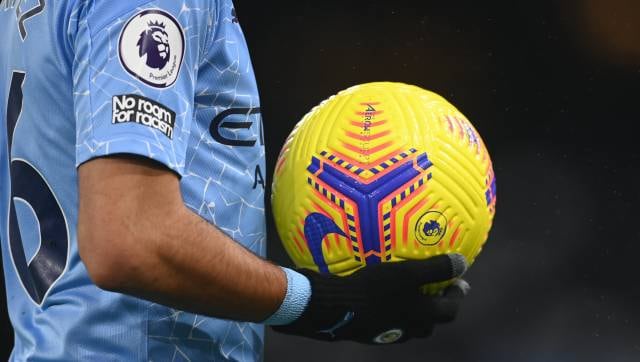 Sports
Players from EU countries who want to play in the Premier League or EFL will be required to gain a governing body endorsement.
Sports
The northwest English club said it was confident "critical systems" required for matches to be staged at Old Trafford are secure, ensuring the team can host West Bromwich Albion on Saturday.