Premier League: Tottenham Hotspur chairman Daniel Levy believes rivals' transfer spending 'unsustainable'
The spending by Premier League clubs in the current transfer window is unsustainable, Tottenham Hotspur chairman Daniel Levy said on Tuesday.
London: The spending by Premier League clubs in the current transfer window is unsustainable, Tottenham Hotspur chairman Daniel Levy said on Tuesday.
English top-flight teams have splashed out more than $1 billion since the end of last season but Spurs, runners-up to Chelsea in May, have not yet added to their squad.
"Some of the activity that is going on at the moment is just impossible for it to be sustainable," Levy said in New York.
"We have a duty to manage the club appropriately. Somebody spending £200 million more than they're earning, eventually it catches up with you."
Spurs, who sold England right back Kyle Walker to Manchester City for £45 million ($58.63 million) this month, are building a new 61,000-seater stadium, which is scheduled to open next year.
"We have to find the right balance but I can honestly say it (the stadium) is not impacting us on transfer activity because we are not yet in a place where we have found a player that we want to buy who we cannot afford to buy," Levy said.
"Our position on transfers is that we have a coach who very much believes in the academy, so unless we can find a player that makes a difference we would rather give one of our young academy players a chance."
Manchester United manager Jose Mourinho said the transfer spending by their rivals in the current window is "out of control"., despite the club reportedly spending .
British media reports say United have spent over £100 million ($130.22 million) on players in adding striker Romelu Lukaku and defender Victor Lindelof to their squad.
United's cross-town rivals City have spent over £200 million ($260.44 million), according to British media reports, on defenders Walker, Benjamin Mendy and Danilo, midfielder Bernardo Silva and goalkeeper Ederson.
League title holders Chelsea have also spent heavily on players in the current window and have added striker Alvaro Morata from Real Madrid for a club record fee.
Every club is getting good players, every club is investing a lot and some clubs are paying too much and by paying too much they create a very strange and out of control market," Mourinho told the BBC.
"But this is the reality now.
"It is obvious that nowadays, especially for the strikers, the amount of money is amazing."
Sports
Edinson Cavani moved to Old Trafford in October 2020 and was strongly tipped to depart after just one season, only to agree to stay for a further campaign.
Sports
Wolves ended Ralf Rangnick's unbeaten start as Manchester United interim manager on Monday as Joao Moutinho's strike earned a deserved 1-0 win at Old Trafford.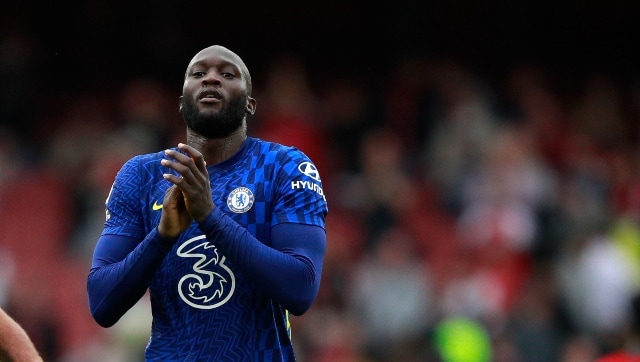 Sports
Chelsea paid £98 million ($132 million) for the ex-Manchester United attacker, who spent three seasons at Stamford Bridge earlier in his career.