Premier League: Revisiting Jose Mourinho and Arsene Wenger's rivalry through their quotes
Arsene Wenger and Jose Mourinho's rivalry revisited through their quotes.
London: As Manchester United manager Jose Mourinho and his Arsenal counterpart Arsene Wenger prepare to resume their rivalry this weekend, AFP Sport recalls some of their most famous exchanges:
"Wenger has a real problem with us and I think he is what you call in England a voyeur. He is someone who likes to watch other people. There are some guys who, when they are at home, have a big telescope to see what happens in other families. Wenger must be one of them –- it is a sickness. He speaks, speaks, speaks about Chelsea."
- Mourinho takes exception to Wenger's comments about his then-club Chelsea in August 2005, in remarks for which he would later apologise
"He's out of order, disconnected with reality and disrespectful. When you give success to stupid people, it makes them more stupid sometimes and not more intelligent."  - Wenger's stinging response
"It is fear to fail."
- Wenger's verdict on Mourinho's unwillingness to talk up Chelsea's title chances in February 2014
"Am I afraid of failure? He is a specialist in failure. I'm not. So if one supposes he's right and I'm afraid of failure, it's because I don't fail many times. So maybe he's right. I'm not used to failing. But the reality is he's a specialist because, eight years without a piece of silverware, that's failure."
- Mourinho responds with interest
"It's not a way to behave on a football field. Did Mourinho provoke me? That is how I felt. I did not enter Chelsea's technical area."
- Wenger's account of a touchline altercation between the pair during Arsenal's 2-0 defeat at Chelsea in October 2014
"If it was me it would have been a stadium ban."
- Mourinho's take on Wenger's shove
"In this country, only one manager is not under pressure. Every other manager is. You know who. The one who can speak about the referees before the game, after the game, can push people in the technical area, can moan, can cry in the morning, in the afternoon, nothing happens. He can not achieve, keep his job, still be the king. In the rule book it says some managers can speak about the referees before and after games. Some others cannot. I am in the list of those who are punished if they speak about the referees."
- As Chelsea's title defence started to unspool last season, Mourinho lashed out at a familiar adversary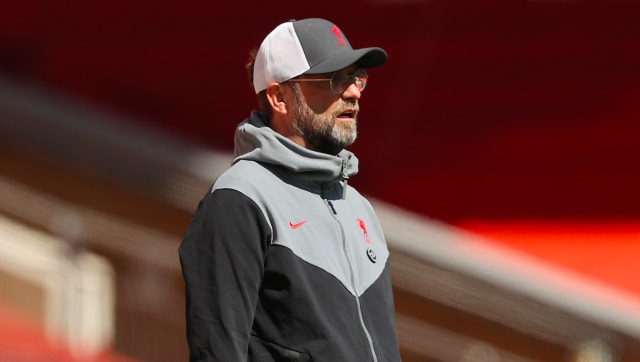 Sports
Liverpool's gifted front three of Mohamed Salah, Sadio Mane and Roberto Firmino are all scoring freely for the unbeaten Reds, who are just one point behind leaders Chelsea.
Sports
Sancho has struggled as his role has been constantly changed and Solskjaer's lack of clarity has also badly impacted the performance of the United team.
Sports
Ole Gunnar Solskjaer's men have taken just one point from a possible nine against Aston Villa, Everton and Leicester in their last three league games.