Premier League: Rare winds of optimism blow at Anfield as Jurgen Klopp's Liverpool make right noises on and off the pitch
Every Liverpool supporter, familiar with misery, is looking forward to this campaign like they have rarely, or never, done before. Seldom has any Liverpool team in their lifetime given them as much joy as watching Klopp's death-metal Reds.
It is hard to recall the last time Liverpool supporters felt this confident and optimistic — and not just hopeful — about the season ahead.
Some would point to the 2008-09 season when manager Rafael Benitez was heading into his fifth year at the Merseyside club and armed with a formidable squad to challenge for the league title — only to lose out narrowly to Sir Alex Ferguson's plucky Manchester United side. A season of rueful draws and the ill-timed winter departure of striker Robbie Keane cost the Reds then.
Others, who are old enough, may go way back to Gerard Houllier's 2002-03 season, the season after the Reds finished second to Arsenal, which turned out to be a major disappointment owing to one disastrous summer in the transfer market — the infamous signings of El Hadji Diouf, Salif Diao and Anthony Le Tallec that set Liverpool back by years. Or perhaps, the season before that, when the Reds headed into the campaign on the back of a treble-winning campaign.
Optimism has been hard to come by in recent years. It has largely been unfounded hope. There has been one close shave with the title in recent years — the Luis Suarez-driven 2013-14 season which was lost to Manchester City — but there were little signs of a title tilt ahead of that season.
It is 28 years since Liverpool won the English league trophy, 13 years since a Champions League trophy and six years since the club even won a trophy (the 2012 League Cup).
But this season certainly feels different. On the back of a stunning campaign in which Liverpool were only one game away from being crowned European champions followed by a summer of heavy spending and swift transfer dealings, the Reds have been largely on point both on and off the pitch. Which is a rarity.
It is certainly an exciting time to be a Red.
This isn't to say that it will definitely turn out to be any different. You need plenty of consistency, a lot of nerve and ample luck to win a major trophy, especially with the likes of Manchester City, who are relentless week-in and week-out, one amongst several strong rivals.
However, manager Jurgen Klopp's barnstorming Reds are as explosive as any club in the world right now. As a football fan, the bare minimum you can ask of your team is to give their best and entertain. At Liverpool, that has become the norm. You know what you'll get: two hours of manic, crazy, adventurous, risk-filled, 100-mph football with loads of chances created and anywhere from zero to maybe six goals being scored.
Log off from your Netflixes of this world, switch on the Reds.
This is a Liverpool team which thrills, spills and makes watching football as enjoyable as it has ever been in the life of younger supporters. This, remember, is a team that was 3-0 ahead within 30 minutes against Man City, 5-0 ahead against AS Roma within 70 minutes and 5-0 up in 85 minutes at FC Porto.
And it has only become stronger this summer, adding to the fans' belief.
Naby Keita and Fabinho have bolstered the central midfield, though Emre Can left the club and Alex Oxlade-Chamberlain, it was announced, will miss the entire season with injury. Brazilian Alisson Becker, world-record signing for a goalkeeper at the time, may just have finally solved Liverpool's long-standing 'keeping issues since Pepe Reina's departure.
Midfielder-cum-winger Xherdan Shaqiri is a steal at £13million and adds flexibility and variety to the attack, while striker Daniel Sturridge looked fit, upbeat and raring to go in pre-season. Sturridge is this summer's player who feels "like a new signing". He can allow the main men a proper rest.
Yet, the Champions League final was a tale of caution. Liverpool were in the ascendancy versus Real Madrid up until Mohamed Salah's injury. In one go, not only did the Reds lose their top goalscorer, but also their devastating combo of Salah, Roberto Firmino and Sadio Mane up top. The team wasn't nearly the same after that point.
Liverpool's first XI can go toe-to-toe with any team in Europe, but the bench strength still isn't good enough to compete on all fronts. Which means squad rotation and selection gambles will play a crucial role in the season. Defensive back-ups, both centrally and at full-back positions, are weak. The Reds were also fortunate that their front three went injury-free almost the entire season — and they'll be praying for a repeat.
Meanwhile, manager Pep Guardiola's Manchester City are metronomes. The Glenn McGraths of the Premier League who can even bowl all day. It is hard to bet against them to lift the Premier League crown again owing to their high-percentage style of football and with the amount of quality players in the squad. No other club in theory can give you City's level of reliability.
The Manchester club broke the league's 100-point barrier last season. Liverpool's highest-ever tally in the Premier League has been 86 points, achieved in the 2008-09 season. However good you maybe, the competition is tremendously tough so the expectations must be controlled.
Yet, at the back of the mind, you recall Klopp's Bundesliga days. His Dortmund played a similar style as his current Liverpool side and could still maintain consistency to win the league, even against formidable teams like Bayern Munich.
It'll be interesting to see how the year pans out but every Reds supporter, familiar with misery, is looking forward to this campaign like they have rarely, or never, done before. Seldom has any Liverpool team in their lifetime given them as much joy as watching Klopp's death-metal Reds.
also read
Football
Luton completed a fairytale journey to the Premier League after beating Coventry on penalties in the Championship playoff final at Wembley.
Football
Abdoulaye Doucoure was Everton's hero after the Mali midfielder smashed home from the edge of the box on 57 minutes to spark jubilant celebrations around Goodison Park.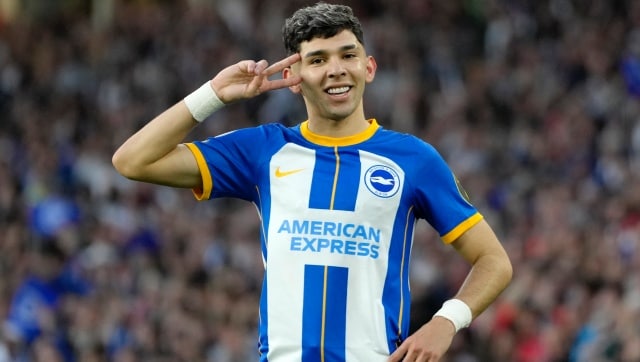 Football
A point was enough for Brighton to guarantee they will finish sixth in the Premier League table and secure a place in the Europa League next season.