Premier League: 'Perhaps the greatest league performance ever', Twitterati congratulate Liverpool on winning title after 30 years
Twitter was abuzz after Liverpool's historic Premier League triumph following Chelsea's win over Manchester City on Thursday.
Liverpool fans across the globe rejoiced on Thursday when Jurgen Klopp's side claimed the English Premier League title after  a wait spanning three decades. Although there are seven games left to be played in the 2019-20 season, Manchester City's defeat at the hands of Chelsea Thursday night confirmed Liverpool as winners this season.
Now, Jurgen Klopp's men are at the top of the table with 86 points, a huge 23-point difference from the second spot Man City. Liverpool fans around the world celebrated the much-awaited league title. Owing to the coronavirus outbreak, huge congregations would not be advisable this year but fans have shown their love online.
Twitter was abuzz after Liverpool's historic Premier League victory following Chelsea's win over Manchester City:
The three-decade wait has finally ended!
Liverpool have all the reasons to celebrate!
Can the Reds create more records this season?
Nothing could stop Liverpool fans from firing away fireworks and enjoying the precious moments of victory by turning the night sky red.
Manager Jurgen Klopp became misty-eyed while speaking of the win. His interview was posted on Twitter by Sky Sports News.
The portal also caught Liverpool captain midfielder Jordan Henderson after the confirmation.
Mohamed Salah, one of the key weapons of Liverpool gave a glimpse of the celebration from Thursday night.
Henderson also posted a picture of his jersey.
Centre back Virgil van Dijk posted a picture with Henderson and another centre back Joe Gomez enjoying their night. This was later retweeted by the Liverpool fan club as well.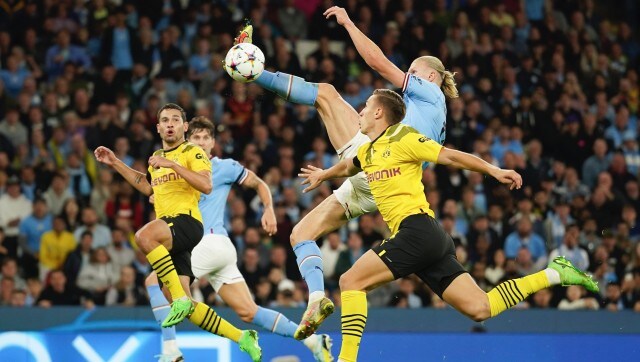 Football
Haaland has now scored 13 goals in nine games for City since they met his bargain 60 million euro ($60m, £52m) buyout clause from the German giants.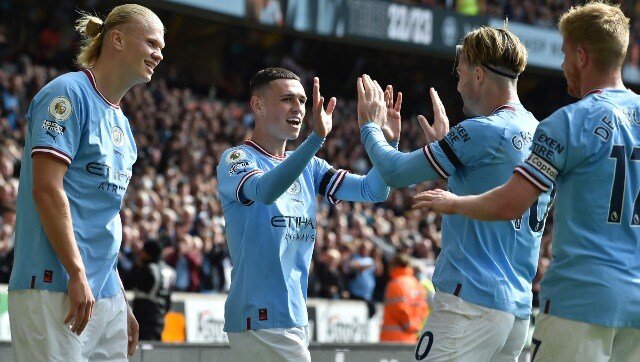 Football
After Jack Grealish scored his first goal in 56 seconds, Erling Haaland doubled City's advantage with his 14th goal in 10 games.
Football
Potter's only previous experience of European football came in leading Ostersunds into the Europa League in 2017-18.