Premier League: Pep Guardiola's Manchester City look to shrug off Monday blues in clash against Stoke City
'I prefer to play at weekends, when all the teams play,' said Guardiola. 'It's just from my experience, and I don't like it.'
Manchester: Manchester City manager Pep Guardiola is hoping his side don't suffer another Monday hangover as they look to edge ever closer to the Premier League title at relegation-threatened Stoke.
Two of City's rare slip-ups this season have come on Monday nights as hopes of an unprecedented quadruple were ended by a shock FA Cup defeat at third-tier Wigan last month, while Everton escaped with a 1-1 draw from the Etihad Stadium back in August.
And Guardiola said he would have preferred to play over the weekend as Manchester United cut their city rivals' lead at the top of the table to 13 points with victory over Liverpool on Saturday.
"I prefer to play at weekends, when all the teams play," said Guardiola. "It's just from my experience, and I don't like it."
However, one of Guardiola's most famous victories as a coach came on a Monday when his Barcelona side thrashed now United manager Jose Mourinho's Real Madrid 5-0 in 2010.
"I don't like to play on Monday because at the weekend everybody is involved. When the weekend is over, they are like, 'The weekend is over, there are no more games. But we have to play."
City will also be keen to bounce back from just a fourth defeat of the season in all competitions when they let slip an early lead to lose 2-1 to Basel on Tuesday.
But Guardiola's men still progressed to the Champions League quarter-finals 5-2 on aggregate.
Guardiola rested a host of first-team regulars for the visit of Basel, including Kevin De Bruyne and David Silva.
They are set to return, while Guardiola could also have the luxury of welcoming back Fernandinho and Raheem Sterling from injury.
But striker Sergio Aguero, who has scored 30 goals in all competitions this term, has been ruled out of action for two weeks with a left knee problem.
Stoke bid to surprise 
Stoke are mired in the bottom three on the back of just one win in 10 league games.
But manager Paul Lambert insists his side can unsettle City by taking Guardiola's men out of their comfort zone.
And the Scot has drawn inspiration from his own playing days, when he was part of the Borussia Dortmund team that beat Juventus in the Champions League final 21 years ago.
"On any given day you can win a game of football. If I go back to my own playing career, did anyone give Borussia Dortmund a chance against the great Juve side in 97? Probably not. Everybody and their dog thought Juve would win.
"In a one-off game you can win, and that's the beauty of football."
Chelsea manager Antonio Conte was much-criticised for his defensive approach in a 1-0 defeat by City last weekend.
But Lambert insisted his side also can't take on City in a wide-open encounter.
"Obviously we won't have much of the ball, but when we do have it we have to be ruthless with it and try and hurt them, and take them out of their zone of being comfortable," he added.
"If we try to play football the same way they do then we will be beaten — that's the reality. We have to have an idea of another way to try to beat them."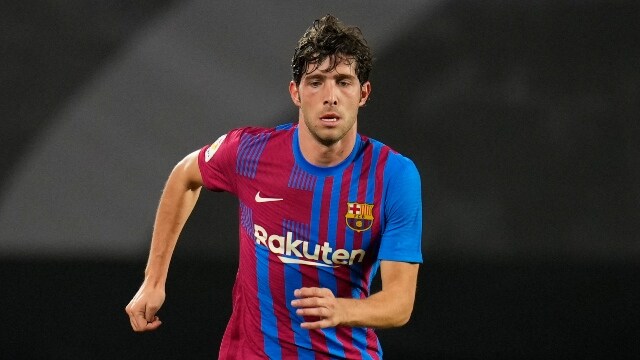 Football
Barcelona is set to face Inter Milan and then Real Madrid over the next three Champions League weeks.
Football
Pitch-invading fans will be slapped with at least a year of ban from English Premier League clubs' home and away matches, agreed the clubs.
Football
Leaders Union Berlin lost at Frankfurt but Dortmund failed to capitalise just a week ahead of a match with defending champions Bayern Munich.