Premier League: Napoli president Aurelio De Laurentiis accuses Maurizio Sarri of trying to 'dismantle' squad after Chelsea move
Maurizio Sarri's move to Chelsea was followed by a move from Napoli midfielder Jorginho to the London side, which set alarms ringing in Napoli, as president Aurelio De Laurentiis accused former manager Sarri of trying to poach talent from the Serie A side.
Napoli president Aurelio De Laurentiis has said that former manager Maurizio Sarri tried to "dismantle" the Italian team's squad by signing their players for his new club Chelsea.
Sarri coached Napoli for three seasons before joining the Premier League side earlier this month and his arrival at Stamford Bridge was closely followed by the signing of midfielder Jorginho from his former team.
While De Laurentiis said Jorginho's transfer was sanctioned after discussions with Napoli's new manager Carlo Ancelotti, he accused Sarri of trying to take more of Napoli's players to Chelsea. "He wanted to take my whole team to England and dismantle it. I had to lay down the law to Marina (Granovskaia, Chelsea director)," De Laurentiis told Sky Sports Italia.
"He wanted Jorginho and I gave him away after I talked to Ancelotti, who told me he was banking a lot on (Amadou) Diawara and that he wanted to play (Marek) Hamsik deeper."
Sarri will lead FA Cup holders Chelsea in his first competitive match in charge against league champions Manchester City in the Community Shield on 5 August. The London club open their league campaign against Huddersfield Town on 11 August.
Sports
The 24-year-old England international sustained an ACL injury on Tuesday in Chelsea's 4-0 victory over Juventus in a Champions League game at Stamford Bridge.
Sports
Spurs have counted the cost of the coronavirus pandemic more than most as it struck shortly after the club opened a new 63,000 capacity stadium at a cost of £1.2 billion.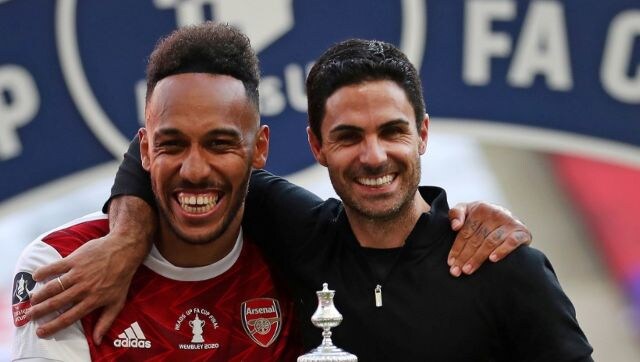 Sports
Arteta knows how crucial his star is to Arsenal's hopes of challenging for a place in the Champions League.