Premier League: Mauricio Pochettino says Tottenham Hotspur must be more patient in attack to create chances
Mauricio Pochettino has called on Tottenham Hotspur to show a more ruthless touch as they look to keep their Premier League title hopes alive with a win against West Bromwich Albion on Saturday.
London: Mauricio Pochettino has called on Tottenham Hotspur to show a more ruthless touch as they look to keep their Premier League title hopes alive with a win against West Bromwich Albion on Saturday.
Pochettino admitted Tottenham, who lost to Arsenal last weekend and then won at Borussia Dortmund on Tuesday, have found it difficult to see off supposedly inferior opposition at Wembley this season.
Tottenham dropped points early on in home draws with Burnley and Swansea and could only record 1-0 successes at the national stadium, their temporary home this term, against Bournemouth and Crystal Palace in recent weeks.
Now Albion, who sacked manager Tony Pulis following a run of just two wins in 21 Premier League games, will surely try to frustrate the hosts once again.
"We need to improve our positional game in (the) last third in the opposition half. Sometimes we need show more patience to build our options to create chances."
Albion, under the caretaker charge of Gary Megson, had proved to be problematic opponents for Tottenham in the past.
Spurs won this fixture 4-0 last season but the nine games before that resulted in just two Spurs victories, plus six draws.
Albion had been a physical unit under Pulis and Pochettino is not expecting anything different now Megson is picking the team.
"We are going to be ready to fight, because it's a team that loves to play counter attack," he said.
"They work very hard on set-pieces, they're very dangerous. We need to work hard to avoid these situations and give them the option to create chances.
"We need to aggressive with and without the ball. We need to play the game in a way that can benefit our interests."
Pulis' departure delighted a majority of West Brom supporters who had become fed up with his route-one style of play, but it did not end the drama at The Hawthorns.
Megson, who returned to the club in the summer as Pulis's assistant, told assistant head coach Ben Garner to stay away from training due to a clash of philosophies and neither man appears likely to stay once a new boss is appointed.
"No one is happy about the situation we're in," Megson said. "Tony's done a fantastic job here and other clubs he's been at in the past and he's a friend of mine.
"The chairman spoke to me and told me what had happened with Tony.
"He asked would I take over in the interim period, it's in my contract, I do what I'm told, which is what I'm doing.
"I've never asked how long, I've never asked what they're doing. All I'm going to do is keep going until I'm told otherwise.
"We've still got the sadness of Tony not being here, but the club has got to be kept going."
Pochettino unsure about Wembley effect on players
Mauricio Pochettino says he is not sure how playing at Wembley will affect Tottenham's energy levels over the chaotic Christmas period as they try to stay in touch at the top of the Premier League.
Pochettino said on Thursday that the club's physical data is showing his players are running further at the national stadium because of the larger pitch.
White Hart Lane, at 100 metres by 67 metres, was smaller than the Wembley surface, which measures at 105m by 68m, equating to an extra 440 square metres.
Spurs host West Brom on Saturday, the first of 10 games in five weeks, and Pochettino accepts his players may feel extra fatigue.
"It's true that this season we are beating our physical stats because when you play at Wembley, you use more energy," Pochettino said.
"The team has improved a lot in the physical stats and now we need to see the effect over the Christmas period.
"It's new for us but in the same way it's a very good test because we're going to play in the stadium we're building, which will be similar to the Wembley size of pitch."
Tottenham cannot afford to slip up against managerless West Brom, given they already trail Manchester City by 11 points in the title race.
After last weekend's loss to Arsenal, captain Hugo Lloris said Spurs should start concentrating on qualifying for the Champions League, rather than catching City.
"I understand Hugo," Pochettino said. "If you came from Mars today, or outside of the universe, and you arrive in the Premier League and you say, 'Oh, Tottenham in the last two seasons fights for the title so why not fight to win the league again?'
"Of course the team needs the title.... But Hugo, who was here for a long time before, knows it is not easy to be a regular in the top four, like Arsenal was doing for 22 years, and try to be a real contender.
"Because Hugo is realistic. Of course, he is the first who wants to win titles — the Champions League, the Premier League, everything — but he's 30 years old, and he's clever and realistic."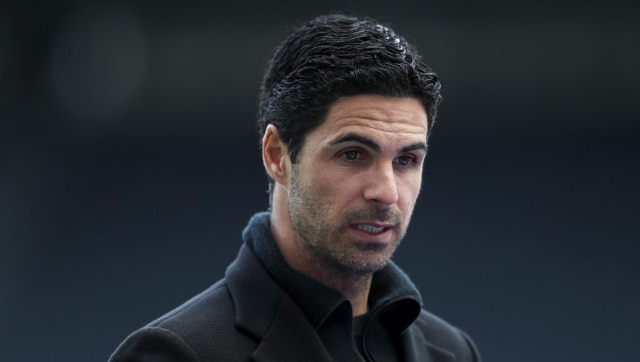 Sports
Meetings between the two rivals have historically had implications for the title race or European qualification but Spurs are currently seventh and Arsenal 13th.
Sports
Thomas Tuchel's unbeaten side sit top of the Premier League after winning four of their first five games, while Tottenham have suffered two successive top-flight defeats.
Sports
Liverpool have made an impressive start to the season, scoring 12 goals in their opening five games and conceding just once.