Premier League: Liverpool's Jurgen Klopp says Frank Lampard has lot to learn after Chelsea boss' jibe
Chelsea boss Frank Lampard was embroiled in a heated exchange with the Liverpool bench during their Premier League clash earlier this week.
Liverpool manager Jurgen Klopp took exception to Frank Lampard's comments after the Chelsea boss labelled the Premier League champions 'arrogant' following a touchline spat during Wednesday's 5-3 win at Anfield.
At his news conference ahead of Sunday's trip to Newcastle United for their final game of the season, Klopp said Lampard had a lot to learn to keep his emotions in check after the full-time whistle.
"We are not arrogant. Frank was in a competitive mood, I respect that. Say what you want in that situation, it is pure emotion, he came to win and get Champions League qualification and I respect that a lot," Klopp told reporters on Friday.
"But what he has to learn is speaking about that after the game when the whistle has gone is not OK. He is a young coach but that is what he has to learn.
"Final whistle, as a real sportsperson, you have to close the book in this moment. He didn't do that and that is what I don't like, honestly. The only reason I am speaking about it is because he spoke about it afterwards."
Lampard said on Friday that he regretted the language he used but justified his confrontation as he complained about the behaviour of those on Liverpool's bench.
Klopp also praised Liverpool skipper Jordan Henderson after he was named England's Footballer of the Year in the annual vote of the Football Writers' Association, saying that the accolade was "well deserved".
"I'm really proud of him as he is an exceptional person," Klopp said. "He helped me from the first day and I tried to help him as well. It's a special achievement.
"His resilience made him the player he is now. The question for footballers is what makes you the player - talent or attitude? Hendo is the perfect mix, he's an exceptional player ready to fight everyday on the highest level."
Football
Prince Abdulaziz bin Turki Al-Faisal added that the kingdom would also be interested in hosting the FIFA World Cup in the future and even become a new home for clubless superstar Cristiano Ronaldo.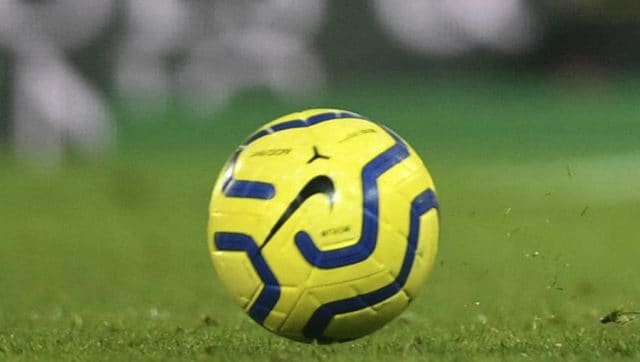 Football
According to sources, the CBI is probing allegations that Singapore-based match-fixer Wilson Raj Perumal has invested in Indian clubs
Football
The Portuguese superstar slammed United manager Erik ten Hag as well as the management and owners, the Glazer family, in an explosive interview with Piers Morgan on Sunday.