Premier League: Leicester City 'still the team to beat', believes defender Luis Hernandez
Leicester City are still the team to beat in the Premier League despite their sluggish start to the campaign, defender Luis Hernandez said.
Champions Leicester City are still the team to beat in the Premier League despite their sluggish start to the campaign but need to string together a series of wins to rebuild their confidence, defender Luis Hernandez said.
Leicester, who are 12th after losing three of their opening seven games, have yet to recapture the stunning form they displayed last season, which saw them romp to a first league title by a 10-point margin.
"Our strength is the group but on the counter-attack, we are lethal. We know our weapons -- remaining strong defensively and then striking the opponent's area quickly," Hernandez told British media.
"We just need to link two or three good results in the Premier League to move up the league and grow in confidence. We have not started in the league as we would have liked. We were aware that this year was going to be complicated.
"Everyone wants to win at Leicester, we are the team to beat. Everyone has studied and knows us. The big teams have reinforced very well and there are six or seven teams that can win the league. We hope to improve our start."
Hernandez, who joined the Foxes during the close season, singled out pacy striker Jamie Vardy, influential winger Riyad Mahrez and combative midfielder Danny Drinkwater for praise.
"Vardy has been champion of the league but is very humble. He has not lost his ambition. Mahrez is among the three most talented players in the Premier League," the 27-year-old added.
"And Drinkwater dictates our rhythm and understands when to counter-attack and when to hold. He is key."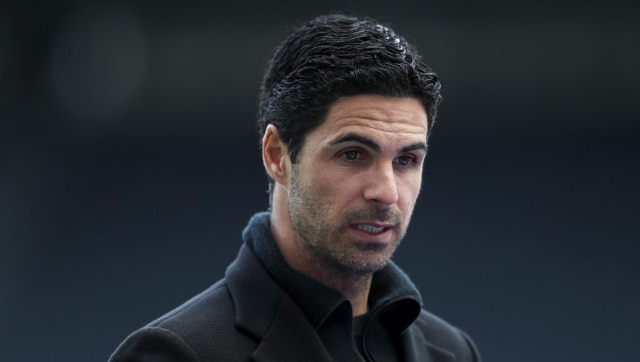 Sports
The Gunners climbed off the bottom of the Premier League table with their first goal and first points of the campaign by beating Norwich 1-0 last weekend.
Sports
Dyche's success with Burnley, who are playing in the Premier League for a sixth consecutive season, had led to speculation of a move.
Sports
Leeds said Wednesday the club have failed with their appeal against Struijk's sending-off, which happened in the second half of Liverpool's 3-0 win in the Premier League at Elland Road. Elliott required a lengthy period of treatment before being carried off on a stretcher, and underwent surgery on Tuesday.