Premier League: Jurgen Klopp harnesses Roberto Firmino, Gini Wijnaldum's full potential as Liverpool outflank Tottenham
Jurgen Klopp has understood the strength and weaknesses of each of his players and the part they could best play for the proper functioning of the red machine
If you paraphrase what every buzzing Liverpool fan is thinking or feeling about this team after winning five straight Premier League games in a row, it'll translate roughly into the lyrics of the song Summertime: 'You can feel it in the streets / on a day like this, the heat / it feels like summer.'
To say that the 1-2 scoreline flattered Tottenham would be an understatement, like saying Jurgen Klopp was just mildly bemused to see his Liverpool team not win by a margin of at least four goals.
London, the seat of English footballing powers, has been made to stand up and take note of the hot fuzz Liverpool are producing. This is no fluke, this is a blossoming. This is a realisation that budded last year with the perennial poor schmucks who usually fill the designated role of a wasted power of yore, finding themselves sucker-punching the best of Europe to the Champions League final. And while it may have lost against the Ivan Drago of club football, Real Madrid, we were witness to only the first installment of the Rocky franchise, and there are at least five more parts to go.
Tottenham, last afternoon, showed the kind of naivety Liverpool have been guilty of on numerous occasions in their seasons, where they have had the chance to win trebles and doubles and coming up with not much but hot air and transfer requests.
This is a Liverpool team, finally, not swinging their punches from the limited hinges of one or two superstars. The duopoly of Phil Coutinho and Phil Coutinho, Luis Suarez and Daniel Sturridge, Steven Gerrard and Fernando Torres, Xabi Alonso and Javier Mascherano have been shattered like cheap plaster, by the jackhammer-feet of the Liverpool collective.
At Wembley, Roberto Firmino, Mo Salah, Sadio Mane, James Milner, Andy Robertson, Georginio Wijnaldum, Virgil van Dijk, Allison Becker, Joe Gomez were all stars in their own right and pulled the bulwark of Gegenpressing (high-tempo, hounds-from-hell football) together.
Here are a couple of players who stood out. If you are a Tottenham fan, look away.
Roberto Firmino –  The template of the new-age centre-forward
The first Liverpool chance came as early as the 45th second. Getting at the end of a slingshot cross from turbo-charged tyro Trent Alexander-Arnold at right-back, was, of course, Roberto where-did-he-come-from Firmino's toe. The goal was adjudged to be offside, but Liverpool fans had a chill running up their arms. They have seen Liverpool's favourite ghost in the machine apparate into corridors of uncertainty before.
The image manifested itself in the 53rd minute. A clever rat-a-tat between Andrew Robertson and Sadio Mane saw the Senegalese vice-captain skip down the left-flank to cut a ball back into the box. Despite Jan Vertonghen's left foot, the ball presented itself like a ripe strawberry for Firmino to pick. But that is merely one-half of the Brazilian's game.
To opposition defenders, Firmino is the personification of the creak in the floorboard and a distant scream in the dark. He seems to be imminent. Chasing down the ball at every given opportunity in the designated area of his haunting, Firmino's constant harrying resulting in the turnover of possession, produced chances for Sadio Mane, Mohamed Salah, Naby Keita, Andrew Robertson and for himself. The perfect image of this was presented nice and early with 01:51 on the clock, when after buffeting of multiple challenges he angled an acute 20-degree pass into the feet of a diagonally running Sadio Mane coming in from the left wing. The ball lost its fizz on the overgrown Wembley grass, but the vision spoke of a quiet cunning that reminds us from time to time that this man, despite his German work-rate and design, is indeed a Brazilian. The tone was set for the rest of the match.
Since his relocation as a centre-forward under Jurgen Klopp, Firmino has been involved in 61 Premier League goals. This reads as 38 goals and 23 assists – 16 more than any Liverpool player has achieved in the competition. No other player barring Lionel Messi has a more balanced output in the last four seasons. No other attacking player in Europe has more successful tackles than Liverpool's number 9 in the last year. If you add his Champions League numbers, you will be looking at a stat-monster.
Liverpool fans have often wondered about how it'd be if Jurgen Klopp could have harnessed the tenacity and the temerity of Luis Suarez. Give Firmino a good season, and they wouldn't have to wonder for long.
Liverpool have with them a prototype of the new-age centre-forward, who can terrorise, to get a tackle as well as tantalise.
Gini Wijnaldum – The man who makes Liverpool tick
Liverpool's first goal in the 38th minute from a corner from the left was a momentous one for two reasons: a) goal-line technology judged that Gini Wijnaldum's header crossed the line. b) it was Gini Wijnaldum's first away goal in English football, achieved on his 58th appearance. The goal was timely too, as it signalled a coming-of-age for the Liverpool midfielder.
Wijnaldum's career graph is a testament to wholesome Dutch footballing education. Signed as a number 10 (attacking midfielder) from Newcastle, he's been deployed mostly as a number 8 (box-to-box) role, and is now excelling as a defensive midfielder. Upon his arrival in 2016, Wijnaldum picked shirt number 5 (traditionally reserved in the Netherlands and in Italy for the team's senior defensive midfielder). This too alludes to an acute sense of positional-awareness the Dutchman has.
Have you ever seen a spinning top wind up to the very end of a string and let go to bounce off the feet of tables, chairs, a wall and still persevere; looking like it's never going to stop? If you have, then it'd be easier for you to picture exactly how Gini Wijnaldum plays.
Turning like the great Dutch Ballerinos-cum-field-marshals of yore (Frank Rijkaard, Clarence Seedorf), Wijnaldum neatly sidestepped the heavy-sets and heavy feet of Eric Dier and company, playing the ball to Firmino or Mane and setting off yet another in a long line of Liverpool counter-attack.
Dutchman, Wijnaldum is the axle grease in the Liverpool red machine. In a game when newbie Naby Keita was struggling to get up to speed in the kick-and-rush environment that's emblematic of a Liverpool-Tottenham match, Wijnaldum was putting in a shift of two-and-a-half men.
Like Roberto, Wijnaldum's role in the team is not easily understood unless close attention is paid. But once done, a greater understanding of the transitional vigilance and the flowing geometry of football will be revealed to you.
The second part of the same Childish Gambino song goes something like: 'Rolling faster, faster, not a chance to slow down /Men who made machines that want what they decide.' Jurgen Klopp has understood the strength and weaknesses of each of his players and the part they could best play for the proper functioning of the red machine. This is the sign of a good manager. This juggernaut, with Firmino and Wijnaldum in the middle, will decide what they want, and want what the fans will decide.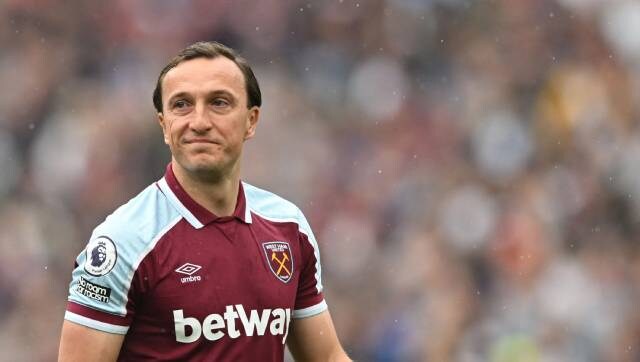 Football
Mark Noble, who spent 18 years at West Ham as a player and retired earlier this year, will begin as the sporting director at the club from coming January.
Football
Saturday's 3-3 draw at home to Brighton, after recovering from 2-0 down to lead 3-2, was an example of the wider malaise affecting the team
Football
Manchester United revaled they have suffered a net loss of £115.5 million ($130.4 million, 132.2 million euros) for the 2021/22 season despite a rise in revenues to £583 million.