Premier League: Jose Mourinho must rethink big-game approach after Manchester United's derby defeat
After 18 games of playing his way and not quite succeeding as Manchester United manager, it may be time for Jose Mourinho to afford his players a bit more freedom in big games and allowing them to show what they are capable of.
As Manchester United's hopes of securing a Premier League title all but diminished after defeat to arch-rivals and league leaders City on Sunday, the Old Trafford faithful spent hours after the derby debacle skinning their usual scapegoats.
Romelu Lukaku, the prime one after most big games, gave further reasons for the United fans to take his case on Sunday, as his exploits at the wrong end and the lack of it at the end where it mattered, seemed the obvious factors behind the noise in the neighbourhood rising to unpleasant levels.
The numbers too don't do the Belgian any favours. In his previous 40 games against the Premier League top six, he has found the net just five times. In a United shirt, he is yet to have a hand in any goal against the big teams in the six games he's played this season.
But was there more to Red Devils' loss in the derby than just Romelu Lukaku?
United, from the first minute to the last, appeared disjointed. Their game play and strategy didn't match up to their ambitions, and it reflected in the end result. They were forced into a low defensive block after their plans of man-marking Kevin de Bruyne and David Silva were thrown out of the window in the early stages thanks to the fluid movement of City's attacking quintet.
Thereafter, United players didn't seem to have faith in their own ploy despite managing to reduce City to just two shots on target in the first 40 minutes that David de Gea would have saved even in deep sleep.
There was a lack of assurance in the home side's play as their attacking resources were exhausted in keeping City quiet. 46 percent of Marcus Rashford and Anthony Martial's touches in the entire game were inside United's half. The duo was deployed in wide areas to exploit space vacated by City's full-backs, but that threat never materialised. In the end, Martial and Rashford made just five touches inside the City penalty area.
Lukaku was isolated, and despite winning five aerial duels in the entire game—the most by any United player—there was no United player around to make something out of it. Jesse Lingard who was playing off the Belgian was chasing Fernandinho for most parts of the game.
In a strange end to the first half, both defences cracked to leave us with a 1-1 scoreline that seemed unlikely five minutes before the interval. Both sides produced two shots on goal each in those final five minutes of the first half. Having conceded the lead to City, United had got out of jail at the break.
The home side continued with their timid display in the second half despite getting a late lifeline in the first. Jose Mourinho's ploy was to keep it tight at the back and nick one on the break somehow, but his side conceded minutes after the restart, once again from a set-piece to gift the lead back to City.
Once bittern twice shy, Pep Guardiola brought on defensive reinforcements almost immediately after regaining the lead to prevent any more defensive lapses that would invite United back into the game.
The hosts looked lost for most parts of the game after going behind as they never truly got out of their defensive gear. It was only late in the day that United conjured their best move of the game. Substitute Juan Mata lofted a ball over the defence to find Martial on the edge of the penalty area on the left side. The Frenchman drilled a low cross across the face of the goal that Lukaku could only fire straight at Ederson. The Brazilian goalkeeper then produced another fine save to deny Mata off the rebound as City held on fairly comfortably in the end to seal a massive victory.
The defeat didn't just send City 11 points clear, but further tarnished Mourinho's big-game record. Once a man known to rule the roost in matches against fellow rivals, the Portuguese now seems a shadow of his illustrious past.
In the 18 games against top six sides in the league as Manchester United manager, Mourinho has won just four. For a team of United's calibre who have invested millions in their squad over the past three seasons, it's a poor return. So if Lukaku is a flat-track bully, what must be said of Mourinho?
The Portuguese's track record leaves little room for doubts, but for the first time in his career, the former Real Madrid and Chelsea manager might have to mend his ways, especially in big games. The game against Manchester City was alarming in that aspect. United players didn't seem at home in the system they played or were forced to play in. They didn't seem to believe in what they were doing. There seemed to be a gap in how the players would like to play and how they were actually playing.
A Mourinho team never loses the way United did against City. It never gives away cheap goals in big games, it plays with an unwavering belief, sometimes even when their own fans jeer them. May be, United aren't a Mourinho team, maybe not just yet. Or is Jose Mourinho not a Manchester United type of manager?
Mourinho over his time in charge has tried his best to create a siege mentality in his team. He did so even after the defeat on Sunday where he indirectly accused the referees of favouring City, of the runaway leaders being lucky and his team being denied "big penalties". That siege mentality is what has made his teams bring that bit extra onto the pitch.
But the United players, apart from a few, don't seem to be buying into it. The performance against City and in the few other games against the big boys has shown that.
May be, it's time Mourinho takes the shackles off his players in big games. Maybe it's time, he treads a different path. After 18 games of playing his way and not quite succeeding, it may be time for him to empower his players with a bit more freedom in big games and allow them to show what they are capable of.
Sports
The Premier League side were scheduled to play Italian champions Inter Milan this weekend in the opening round of the Florida Cup, which also includes Everton and Colombia's Millonarios.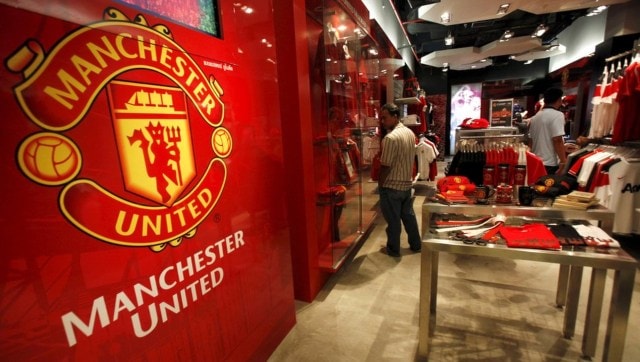 Sports
The routine lateral flow testing saw some possible positive cases returned within the Manchester United camp.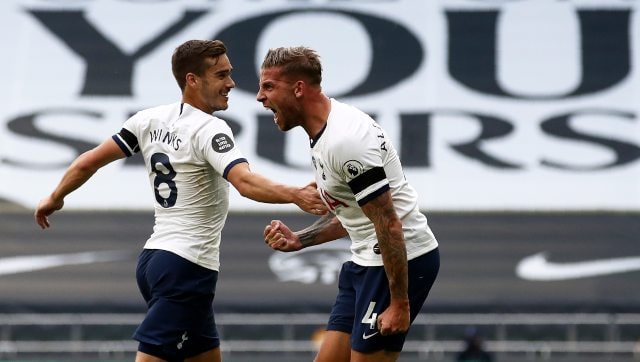 Sports
The move appears to form part of a rebuilding process at the north London side, with Belgium defender Alderweireld leaving despite having two years left on his contract.