Premier League: Jose Mourinho hopes Real Madrid won't try underhand efforts to tempt David de Gea away
Manchester United manager Jose Mourinho believes his close friendship with Real Madrid president Florentino Perez will prevent any underhand efforts to tempt goalkeeper David de Gea to the Bernabeu.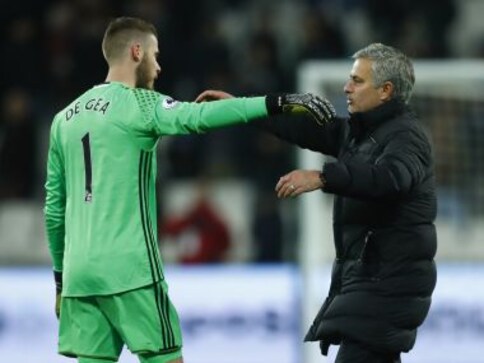 Manchester: Manchester United manager Jose Mourinho believes his close friendship with Real Madrid president Florentino Perez will prevent any underhand efforts to tempt goalkeeper David de Gea to the Bernabeu.
De Gea appeared to re-open the possibility of a move to Madrid on Wednesday when he told Spanish journalists during a sponsorship event at Old Trafford that "nobody knows the future".
The Spain international, who played for Atletico Madrid before moving to Old Trafford in 2011, did also make it clear he is happy at United, a comment that has been reciprocated by Mourinho.
However, it did once again raise the prospect that Madrid may try to bring the 26-year-old back to his home city, having narrowly failed to do so in September 2015.
De Gea was set to move to the Bernabeu, only for a paperwork delay to stop the deal going through before the transfer deadline.
United manager Mourinho was in charge at Madrid between 2010 and 2013 and is still close friends with club president Perez.
For that reason, he is certain there will be no repeat of the bad feeling that brewed between the clubs before Madrid signed Cristiano Ronaldo from United in June 2009.
Six months before that deal went through, United's then-manager Alex Ferguson dismissed reports from Spain that a sale had already been agreed, saying of Madrid that he "wouldn't sell them a virus".
Mourinho is confident that if Perez and Madrid director general Jose Angel Sanchez want De Gea, they will come straight out and ask him.
"I can say that we are friends forever, big friends," the United manager said on Friday. "I like them a lot. Friends speak, friends are open, friends are honest.
"So if at the end of the season, I want one of their players or they want one of our players, we will not do it through the press. It is not through the press that we are going to exchange messages.
"We will be very direct. So they are one of the clubs that I am not worried about at all."
'Bring me Messi'
After De Gea hinted that a move to Madrid could not be ruled out, Perez said on Friday that "someone is messing around" with the goalkeeper, although refused to say to whom he was referring.
He followed that up by declaring Madrid have no plans to replace Costa Rica international Keylor Navas, who is their current first-choice goalkeeper.
Mourinho responded by saying he did not want to get drawn too deeply into speculation about his goalkeeper's future.
"I have nothing to say because I am not going to speak about hypothetical things," said the Portuguese, whose side host Watford in the Premier League on Saturday.
"The only thing that is real is that he is my player. I am happy with him, I know that he is happy with me and there is nothing else, absolutely nothing else."
Mourinho, meanwhile, has maintained he is being realistic about his own transfer targets after the club's quarterly accounts, released on Thursday, showed their debt has risen over the last three months.
The United manager said he would not be demanding executive vice-chairman Ed Woodward or co-chairmen Joel and Avram Glazer make efforts to make what he has described in the past as "impossible" signings.
"I know the players I want," he said. "Of course at the start it is about the quality of the players we want, but sooner or later it has to end in the players we want.
"I try always to be objective and not to participate in trying to bring in players that are impossible. I am not going to tell Mr Woodward and Mr Glazer: 'Bring me Messi.'"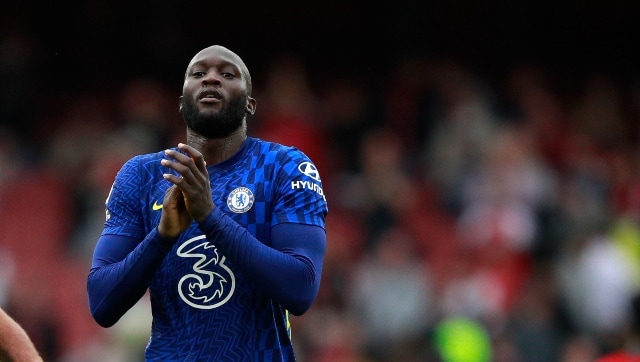 Sports
It is too soon to call the match at Stamford Bridge a title decider, but City boss Pep Guardiola will not want to leave London six points behind one of his main rivals.
Sports
PSG, backed by Qatar Sports Investment since 2011, reached the Champions League semi-finals last season and the final the year before that, but have never won the title.
Sports
"I didn't expect to score two goals. I expect one but not two," said Ronaldo after scoring two goals on his return to Manchester United.