Premier League: Jose Mourinho has full backing of Manchester United and fans, says former manager David Moyes
Mourinho reportedly faced the sack regardless of the outcome of the match with Newcastle but is still in position after United roared back to win 3-2 after trailing 2-0.
London: Former Manchester United manager David Moyes believes Jose Mourinho retains the full backing of the club and their supporters despite a poor start to the Premier League season.
Mourinho reportedly faced the sack regardless of the outcome of Saturday's fixture with Newcastle but is still in position after the team roared back to win 3-2 after trailing 2-0.
Moyes, who succeeded Alex Ferguson in 2013, was dumped by United while in the first year of a six-year contract and his replacement, Louis van Gaal, was axed after winning the FA Cup.
But the former Everton boss said he believed United would give Mourinho time even though they are languishing in eighth spot in the Premier League.
"I think the club are firmly behind the manager, and he's been a winner, Jose, throughout his career, so I don't see why that should suddenly change," the Scot, 55, told Britain's Press Association.
"It was a great result — any team that comes from 2-0 down. But the one thing that happens at Old Trafford is the crowd gets right behind you and is always supportive of the manager and the players."
Derby manager Frank Lampard, who recently masterminded a League Cup victory at Old Trafford and played under Mourinho at Chelsea, believes that after Saturday's comeback the onus should be on the players to raise their standards.
"Sometimes things are hard and you have to make difficult decisions, try and influence people around you, influence your players to try and get the best out of them," he said. "I think he's got all those attributes so I hope that it turns around for him."
Former United captain Wayne Rooney, who now plays in the United States, has also called on the players to stand up and be counted, saying Mourinho is an easy target.
"The players, the manager, it has been a tough start to the season," the D.C. United player said in comments reported by Britain's Daily Telegraph newspaper.
"I know Jose is getting a load of stick but I said a few weeks ago, the players have to stand up. They have to be counted and they have to be better."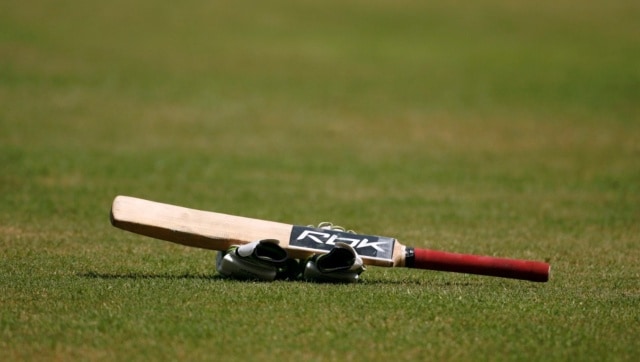 First Cricket News
The inaugural edition was won by Jaffna Stallions, who were led by Thisara Perera.
First Cricket News
Thus, Shakib won't be able to play the eighth, ninth and 10th round of DPL.
Sports
Wijnaldum, 30, is a free agent with his contract at Anfield expiring at the end of this month, meaning there will be no transfer fee involved.