Premier League: 'Immensely proud to have worn the badge of Manchester United,' says former manager Jose Mourinho
The Old Trafford hierarchy sacked Mourinho in the aftermath of Sunday's 3-1 defeat at Anfield that left the 20-times champions an embarrassing 19 points behind league leaders Liverpool
London: Jose Mourinho said on Wednesday he is "immensely proud" of his time at Manchester United but refused to delve into the issues that played a part in his Old Trafford exit.
The Old Trafford hierarchy sacked Mourinho in the aftermath of Sunday's 3-1 defeat at Anfield that left the 20-times champions an embarrassing 19 points behind league leaders Liverpool after just 17 matches.
"I have been immensely proud to wear the badge of Manchester United since the first day I arrived, and I believe all United supporters recognise this," Mourinho said in a statement released to Britain's Press Association.
"Just as was the case with my previous clubs, I have worked with some wonderful people and I believe that some will be my friends for life.
"I know that you are all aware of my professional principles. Each time a chapter is closed I show my deepest respect and I don't make any comments about my former colleagues."
But the former Chelsea, Real Madrid and Inter Milan boss refused to go into details about his departure. "I don't change. And what I did when I left Chelsea, for example, is the same as that I'm going to do now," Mourinho told Sky Sports News.
"I keep the good things and I don't speak about anything that happened in the club. We could speak about so many good things. It's finished" he added.
"Manchester United has a future without me and I have a future without Manchester United, so why should I now be sharing with you or even with the supporters, any of my feelings?"
"It's over. That's me and that's the way I've always been and I was always very critical of managers that leave clubs and then they come out and they speak about details of what happened and who is to blame for this kind of situation — that's not me. I just want to finish, it happened yesterday and I'd like to say it's game over," said Mourinho.
"And I just hope that you media respect this. Until I get back to football I think I have the right to live my normal life, like I'm going to do now. I go for my little shopping, I go for my little walk and that's what I want to do. Manchester United is the past," he added.
Former United striker Ole Gunnar Solskjaer was announced as Mourinho's temporary replacement on Wednesday.
Find latest and upcoming tech gadgets online on Tech2 Gadgets. Get technology news, gadgets reviews & ratings. Popular gadgets including laptop, tablet and mobile specifications, features, prices, comparison.
Sports
Greenwood was sent home from his first England camp for breaching coronavirus protocols in Iceland and he has reportedly been warned about his behaviour, including his time-keeping, by the club.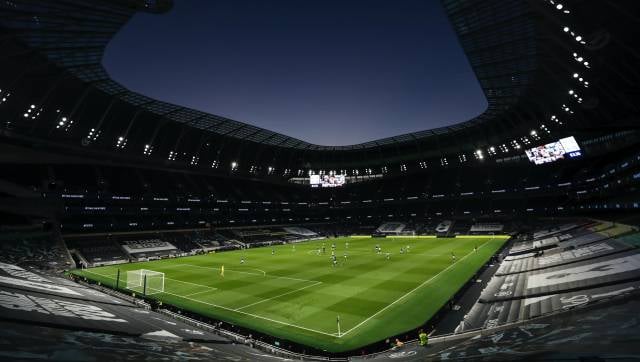 Sports
The plan — known as Project Big Picture — was criticised by the government and Premier League leadership ahead of Wednesday's video call between clubs.
Sports
Son has scored nine goals in eight games this season and has also provided four assists, teaming up with Harry Kane to devastating effect.