Premier League: Former Chelsea midfielder John Obi Mikel denies rumors linking him with a move to Everton
John Obi Mikel said, 'I don't know where such a rumour came from, but this story is untrue,' suggesting he has no intention to leave Chinese Super League
Former Chelsea midfielder John Obi Mikel has denied he will return to the English Premier League in January from Chinese Super League side Tianjin Teda to join Everton.
Reports in Nigeria claimed the 30-year-old would leave Tianjin after an injury-hit first season since moving from Stamford Bridge, with Everton leading the chase.
But Mikel said he had no intention to leave the Chinese Super League.
"I don't know where such a rumour came from, but this story is untrue," he told Tianjin TV.
"I want to stay in the Chinese Super League and play for Teda. I'm sure there will be lots of speculation about me as the transfer window nears but this is a false rumour."
Mikel will represent his country at the World Cup finals in Russia in June and he is confident that playing club football in China will not have a detrimental effect on his international performances.
He will hope, however, to avoid the injuries that restricted him to just 13 games in his first season with the club.
"Playing in the CSL will help me maintain my status for the World Cup," he said.
"The standard of the CSL is quite high. Before people might have thought it was slow, but now it's very quick. I have no doubt playing in this league will help me stay in shape.
"Of course, there is still a gap between the CSL and the English Premier League but the CSL is improving. To play more games will be good and I hope I don't get injured."
Sports
The 58-year-old Scot surpassed expectations in his second spell at the Hammers securing them a place in next season's Europa League with 65 points, their highest Premier League tally.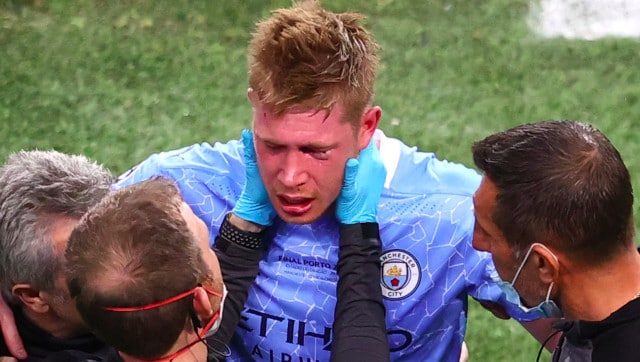 Sports
"Kevin De Bruyne has joined the group and that's fantastic news. He looks ready, he looks fresh, and just to see him walking into the dining room was a real highlight of the day," Martinez told reporters at Belgium's team base near Brussels.
Sports
Under Zidane, Madrid fought for the LaLiga title until the final round but finished two points behind Atletico Madrid, failing to defend their title and lift back-to-back league trophies for the first time since 2007-08.