Premier League: Everton sack manager Sam Allardyce after just five months in charge, claim British reports
Sam Allardyce's reign as Everton manager has been ended unceremoniously after less than six months in charge at Goodison Park, according to British media on Wednesday
London: Sam Allardyce's reign as Everton manager has been ended unceremoniously after less than six months in charge at Goodison Park, according to British media on Wednesday.
There was widespread speculation in the British press about Allardyce's position at the Merseyside club after a below-par season.
Allardyce's rudimentary style of play has proved deeply unpopular despite lifting the Toffees from 13th in the Premier League when he was appointed in November to finish eighth.
Sky Sports on Tuesday reported that the 63-year-old will be informed at a meeting with majority shareholder Farhad Moshiri as early as Wednesday that his services are no longer required as Moshiri reacts to fans' growing discontent with the former England manager.
Despite signing an 18-month deal, Allardyce seemed resigned to his fate after Sunday's 3-1 defeat at former club West Ham, during which Everton supporters called for his sacking.
"I can't quite say confident after all the rumours I'm reading in the paper," said Allardyce. "Generally there's no smoke without fire. We'll wait and see when we meet up."
Allardyce was hired after a dismal start to the season under Ronald Koeman saw Everton fearing a relegation battle.
Former Watford and Hull City manager Marco Silva is the favourite to take over and could complete the move to Goodison Park six months after the club failed to prise him away from Vicarage Road.
Everton were unwilling to pay a reported compensation fee of £15 million ($20 million) wanted by Watford for the Portuguese when Koeman was sacked.
However, Silva himself was then dismissed by Watford in January with the Hornets citing disruption caused by Everton's "unwarranted approach" for a major dip in form.
A change in manager could also affect Wayne Rooney's future at the club.
England's all-time top scorer had reportedly agreed terms on a £12.5 million move to DC United in Major League Soccer last week.
Rooney had seen his involvement limited under Allardyce, but could be convinced to stay at his boyhood club by a new regime.
Last month, Allardyce dismissed a survey sent to fans asking them to grade his performance out of 10 as a mistake on the part of the club's marketing director, who he said does not "understand" how football works.
As part of the questionnaire, supporters were asked whether they agree with the statement of "I have a high level of trust in the current manager and coaching staff at Everton e.g. in making the right decisions to get the best out of the team."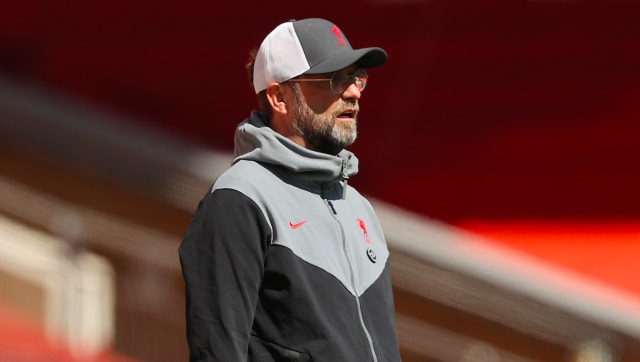 Sports
Liverpool's Alisson Becker, Fabinho and Roberto Firminho were selected for this month's World Cup qualifiers in South America but Premier League clubs refused to release players due to the 10-day coronavirus isolation period required on return to Britain.
Sports
Ronald Koeman is adamant Barcelona will be better soon but he heads to Granada in La Liga on Monday under pressure, with his team accused not just of losing but of losing their identity.
Sports
Ronald Koeman defended his direct tactics after being accused of betraying Barcelona's attacking traditions in a 1-1 draw at home to Granada on Monday.