Premier League: Clubs to discuss $6.5 million reward for outgoing chief executive Richard Scudamore, work permits and VAR in meeting
Awkward items on Thursday's agenda involve Richard Scudamore's 'parting gift,' the treatment of overseas players following Brexit and the use of VAR in the coming years.
London: The English Premier League is set to consider a controversial plan to reward outgoing chief executive Richard Scudamore with a 'golden goodbye' of some £5 million ($6.5 million) at a meeting on Thursday.
News that Chelsea chairman Bruce Buck, who also chairs the Premier League's audit and remuneration committee, had proposed each of English football's 20 top-flight clubs contribute some £250,000 each broke in a report by the Daily Mail newspaper on Tuesday. This was the same day the league announced that television executive Susanna Dinnage had been chosen as Scudamore's successor.
But the comparatively rare appointment of a woman to a major position in British sport, was soon overshadowed by the furore regarding Buck's proposal, with Scudamore and league officials understood to have had no knowledge of the plan until they saw the media reports.
News of Buck's plan, which has been said to have embarrassed Scudamore, provoked a furious reaction with Henry Winter, the football correspondent of The Times, labelling it "obscene".
"Yes, he (Scudamore) has made fortunes for owners with his TV rights Midas touch but it's a PR (public relations) disaster, 2 fingers to fleeced fans & a green light for agents to demand bigger wages for players & bigger fees for themselves," Winter also tweeted.
The furore scuppered any hope of an agreement being reached on Tuesday, with a decision now seemingly postponed for a meeting league shareholders in London on Thursday.
But Cardiff chief executive Ken Choo told the BBC his club were willing to contribute towards Scudamore's bonus payment. "He has moved the Premier League on to another level, and he has allowed someone new (Dinnage) to take it further now — he deserves the recognition," said Choo.
Scudamore has reportedly earnt more than £26 million since 1999.
Other awkward items on Thursday's agenda involve the treatment of overseas players following Britain's planned exit from the European Union in March 2019.
Under current regulations, any player from an EU or European Economic Area country is free to work in Britain, with players from elsewhere requiring work permits.
But following Brexit, European players will, theoretically, be treated the same way as non-Europeans are now. Present rules state Premier League clubs must have eight "homegrown" players in their 25-man squads.
The Football Association, English football's governing body, would like that figure to rise to 13 in a bid to give more England-qualified players match time. But several clubs see Brexit as a chance to simplify the work permit process in a bid to make it easier to acquire players from around the world.
If they are successful, they might be willing to reduce the number of overseas players on their books — but not by as many as the FA would like.
The other main topic for debate will be whether the Premier League should introduce Video Assistant Referees in time for next season. The league decided against having VAR this term but have been monitoring trials of the system and a move to install it for the 2019/20 campaign may be put to a vote on Thursday.
Sports
A cumulative pre-tax loss of almost $1.4 billion was also the largest in Premier League history.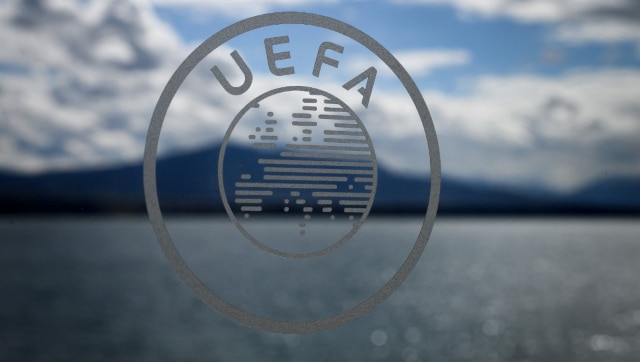 Sports
European football's governing body said in a statement it was investigating "potential discriminatory incidents" in the Puskas Arena during Hungary's 3-0 defeat to Portugal on Tuesday and the 1-1 draw with France on Saturday.
Sports
Kane, 27, has publicly expressed his desire to add trophies to his excellent goalscoring record and is believed to be keen on a move away from his boyhood club this summer.