Premier League: Chelsea players must show more responsibility to ensure Antonio Conte gets his due
Chelsea players owe the Premier League title to the fans, but more importantly, they owe it to Antonio Conte for lifting them out of their agony and putting them on the pedestal once again.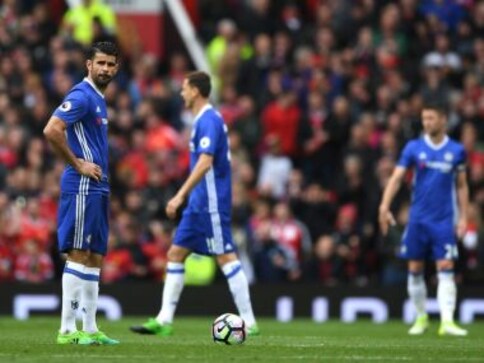 Listless. That's the word one would use to describe Chelsea's performance in their 2-0 defeat to Manchester United in the Premier League on Sunday. The Blues, who still lead the league by four points after the match, were totally outplayed at Old Trafford and at no point did they seem to have a chance of taking anything from the game.
Antonio Conte's side have been extremely efficient and ruthless in dispatching opponent teams this season, but on Sunday they appeared more like the side of last season when they finished at a lowly 10th position in the Premier League.
Glaringly, the Blues failed to register a single shot on target in the entire match, something they hadn't done in almost 10 years. The last time Chelsea didn't have an effort on goal in an entire game was during Avram Grant's first game in-charge of the Blues after taking over from Jose Mourinho. Coincidentally, it happened to be in another 2-0 defeat to Manchester United at Old Trafford in 2007.
To be fair to the Blues, the evening didn't get off to the best of starts when goalkeeper Thibaut Courtois and left wing back Marcos Alonso couldn't feature in the game due to last-minute injuries. Conte thus had to make late adjustments in personnel with Kurt Zouma starting in the back three as Cesar Azpilicueta moved to the left wing back role.
It was evident from the Manchester City game that young Zouma, who is still finding his feet after a horrible injury last season, struggles while playing in a back three. With the likes of Marcus Rashford, Ashley Young and Jesse Lingard pressing the Chelsea rearguard high up the pitch, it further exposed the frailties of the French defender in Chelsea's formation under Conte.
Gary Neville, who was on the expert panel at Sky Sports' post-match show, felt it was a "worrying sign for the future" if Chelsea couldn't cope with a loss of a player who is far from being their best. "I can understand if Chelsea were without (Eden) Hazard and (Diego) Costa and lost, but it was Marcos Alonso. He's a decent left back, but he's no Roberto Carlos. With the kind of players they have at their disposal, Chelsea should have coped with that," Neville pointed out after the game.
Hazard and Pedro were marked out of the game by Ander Herrera and Matteo Darmian, while Costa had to wage a lone battle against United's center backs Marcos Rojo and Eric Bailly. United players won each of those battles and the reason for that was simple — the United players just wanted it more.
"I think they deserved to win the game as they showed more desire (to win) than us," Conte admitted after the game.
Neville and Frank Lampard were critical of Hazard after the game for failing to shrug off his marker, and allowing Herrera to dominate him in the midfield. "He showed a lack of maturity in that game in terms of not understanding how to cause maximum damage," Neville said in the post-match show sitting alongside Graeme Souness who called the Belgian "very naive".
"He was too central with his starting positions. He needed to move, take him to places where he (Herrera) didn't want to go. Go out on the left wing, vacate the middle of the park, go up with Costa, give him different problems," Lampard analysed after the game.
It was a tactical masterclass for Mourinho, but with all due respect, United haven't looked like a team that could blow other sides away. They have had a tendency of being wasteful and drawing games they should be winning. But for some reason, Chelsea's players showed palpable disinterest and put in an uninspiring performance in a game that was a potential title clincher.
Considering United's habit of drawing games at home, a Chelsea goal in the second half would have made them nervous, but Chelsea handed them an easy ride, thus inviting more pressure onto them with Tottenham closing the gap at the top to just four points.
Conte suggested after the game that Chelsea winning the title this season would be a "miracle" after the difficulties the club faced last season. "Everyone may think that it is normal for Chelsea to win the title, but this season it is not normal. At the beginning nobody expected us to win and we were the underdogs. We finished 10th last year and so it is a fantastic achievement this for us if we win the title," he said.
"Hence, it is important now that we must gave great enthusiasm, great passion and great ambition to win this title," Conte added.
The Italian does have a point when he feels that Chelsea winning the title would be astonishing, considering the team he inherited was in doldrums after a disastrous campaign. With few additions to the squad, Chelsea weren't in the best of shapes to challenge for the Premier League summit, but it was the combination of great tactical nous and excellent man management that Conte turned the team into genuine title contenders.
The likes of Pedro, Victor Moses, Nemanja Matic — who seemed to be heading out of the club in the summer — were revitalised under the Italian. Even David Luiz who had been prone to errors all throughout his career played a near flawless season until the last couple of weeks. The team that struggled to win back-to-back games last season, won 13 at a stretch. A lot of this turnaround is down to Conte and his ability to get more than hundred percent from his players.
After the game at Old Trafford on Sunday one feels that Conte has taken this group of Chelsea players as far as he can, and to improve Chelsea, he would need owner Roman Abramovic to bring out his cheque book in the summer. The Italian's performance this season also warrants that Roman Abramovic gives him a free hand at transfers
The Russian must realise after the toothless display against Manchester United that squad needs more depth to compete on all fronts, and with Champions League football for upcoming year all but secured, a stronger and a bigger squad would be absolutely necessary. Moreover, the complacency that was so evident in the loss at Old Trafford must also worry the owner. It was a similar lack of hunger that failed Chelsea's two previous Premier League title defences, and to ensure it doesn't happen again, Chelsea need to add players who could provide some competition to those players who have cemented their place in the team this season.
This defeat may have little repercussions this season with Chelsea having an easier run-in as compared to Tottenham, but it doesn't mean the Chelsea board can rest on their team's laurels in the summer, as they did in 2015, and fail to strengthen the team. They should take this game against United as a warning for the challenges Chelsea could potentially face next season, if not this.
As of now, it is the responsibility of their players to show more desire and fight in the games to come. They owe the Premier League title to the fans after what happened last season, but more importantly, they owe it to Conte for lifting them out of their agony and putting them on the pedestal once again.
With six Premier League games and at least one more game in the FA Cup to go, Chelsea have it in their hands to make this a memorable season, something which not many expected at the start of the campaign. Conte's excellence has made it possible. Chelsea's players — who have let too many of their previous managers down in the past — must show greater responsibility to ensure that Conte, the recipient of three manager of the month awards this season, gets his due, which would be nothing less than a Premier League winners' medal.
Football
In a repeat of last season's League and FA Cup finals, which Liverpool won on penalties after goalless draws, neither side could break the deadlock at Anfield to remain rooted in mid-table.
Football
Christian Eriksen left Old Trafford on crutches on Saturday after being caught by Reading striker Andy Carroll in the fourth-round tie.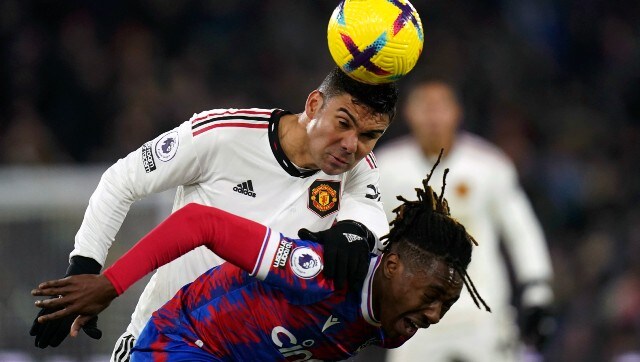 Football
Michael Olise completely changed the mood of the night by scoring a free kick in the first minute of stoppage time to earn Crystal Palace a 1-1 draw.