Premier League: Chelsea performed like champions against Tottenham Hotspur, says Antonio Conte
Antonio Conte said his Chelsea players' performance in the 2-1 victory over Tottenham was the response of champions after a tricky opening to the season.
London: Antonio Conte said his Chelsea players' performance in the 2-1 victory over Tottenham was the response of champions after a tricky opening to the season.
A double by Spaniard Marcos Alonso — the last Chelsea player to score an away brace prior to Sunday against Leicester in January — secured a vital three points after a stunning opening home loss to Burnley.
"This was the perfect response of champions," said Conte, who was overseeing his 50th match in charge of the Blues.
"However, we must continue to work."
The 48-year-old Italian, who has reportedly alienated some of the dressing room with his treatment of Spanish striker Diego Costa, said that he could not have asked more of his players' effort.
Alonso scored the winner two minutes from time after Spurs had levelled with eight minutes remaining through an own goal by Michy Batshuayi.
"First of all I want to thank my players because their commitment, their desire and heart they put on the pitch was incredible in what has been a very difficult moment for us," Conte told Sky Sports.
"I am very pleased with the will to fight for every ball and they showed me the desire of last season is still there.
"I thank my players for their effort was incredible today.
"It was for sure a good day for us."
His Spurs counterpart Mauricio Pochettino, who has had his own problems with complaints about lack of activity in the transfer market, said the difference was Chelsea took their chances and his team didn't.
"I am disappointed because we deserved more but they were very clinical with two shots on target and two goals," the 45-year-old Argentine told the BBC.
"We dominated and we were better but if you are not clinical, you can lose like today.
"We are one step ahead than last season.
"We were much better in every aspect of the game than Chelsea, they were just clinical.
"We are working hard, there are plenty of games to play."
Pochettino refused to go along with the so-called Wembley jinx and that Tottenham have a problem winning there.
"What can we do? What can I do? It is a perception from the media," said Pochettino.
"I said before and will say it again, it is not about Wembley, it is our performance. Playing that way we can win lots of games."
As for 26-year-old Alonso even he was surprised by the brilliance of his first goal, a long-range free-kick.
"It was a good one today, not even in training I don't think (have I hit a better one)," he told Sky Sports.
"That's the side more for left footers, David (Luiz) is better from the other side. I decided to take it and it went well.
"I think that we showed we are together. We worked so hard this week and we 100 per cent deserved the win."
Sports
Lukaku scored at Stamford Bridge for the first time on Saturday as his double inspired Chelsea's 3-0 win against Aston Villa.
Sports
Leeds said Wednesday the club have failed with their appeal against Struijk's sending-off, which happened in the second half of Liverpool's 3-0 win in the Premier League at Elland Road. Elliott required a lengthy period of treatment before being carried off on a stretcher, and underwent surgery on Tuesday.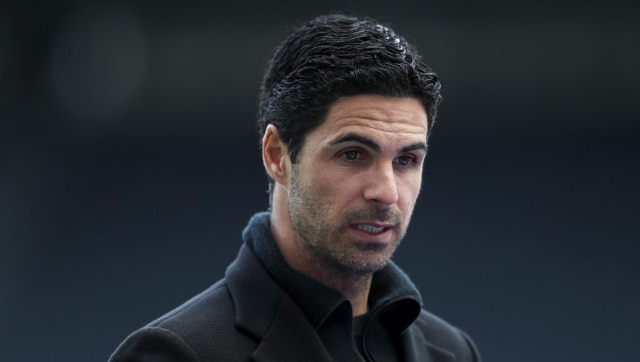 Sports
The Gunners climbed off the bottom of the Premier League table with their first goal and first points of the campaign by beating Norwich 1-0 last weekend.