Premier League: Can Jose Mourinho be the answer to Manchester United's woes?
Jose Mourinho is slowly putting the puzzle together at Manchester United, but can he really be the answer to to the club's woes post the Alex Ferguson era?
Here it is then: the brand-new, swanky and shining Premier League season; another helter-skelter ten months of dilly-ding, dilly-dong moments, Vardy Parties, Wengerisms and breathless football action in a meritocratic quest to find a fitting successor for Leicester City and their unprecedented achievements last season. So, do Manchester United stand a chance?
The post-Alex Ferguson era, led by Ed Woodward, United's executive vice-chairman – possibly a fine business executive, but with the footballing intelligence of a tortoise – has been an unadulterated procession of rebuilding, remodeling and reengineering. The 're' being the common theme. Under Ferguson, United had a fixed identity. Today, the club's existential conundrum is all about forming one, that doesn't 'jojo' back to Ferguson.
David Moyes failed. Louis Van Gaal's time was miserable. At Manchester United, the Dutchman's reign turned into a funeral march, failing to deliver a formula for fast-track success. 'Loony Louis' with his notebook and intellectualism was an anachronism in England, the object of much hysteria and ad hominem analysis. His academic and methodical approach belongs to a school of purist coaches, with the likes of Arsene Wenger and Marcelo Bielsa, who, even if the momentum is skewed again them, stick to their philosophies.
The 'Special One' is United's answer to the club's prolonged woes and wobbles; an injection of Portuguese brashness and braggadocio, blockbuster tactical alterations and a gateway to the club's re-establishment among the great and the good, and preferably, next season in the Champions League. Yet, there is a simmering fear that Mourinho, after all, may not be the end-all solution of the Mancunian depression – at least, not in the long run.
One can imagine Mourinho responding to this, cocky and phlegmatic – 'And, in the long run, we are all dead!'; but great teams are often born out of a long term vision. A lack thereof is one of Mourinho's great falabilities. He demands total physical commitment – players tracking back and running themselves into the ground – not with the maniacal dedication Bielsa and Simeone asks for, but enough to exhaust his players.
Mourinho tends to burn teams and squads. His inability to rebuild a team after three seasons, so overtly evident at Inter Milan, Real Madrid and Chelsea 2.0, is not only a liability, but a hinderance to clubs who want to plan for a sustainable future.
Over at the Etihad stadium, planning is the new buzzword, obviously fueled by plenty of Petro-dollars. In 2012, Manchester City attracted Tixi Begiristain with the sole purpose of bringing Pep Guardiola to the club. The Spanish director of football has been criticized for his lavish spending, £353.9m since, with a long list of flops and unmitigated disasters ranging from Alvaro Negredo to Nicolas Otamendi. Yet, in the forthcoming seasons, the Guardiola footprint will, slowly but with the mundane finality of a clock ticking, be etched into the club's DNA.
At United, Woodward doesn't seem to have those considerations. Mourinho must deliver immediate salvation. His spectacular collapse, if not outright implosion at Chelsea, had a manic twist to it – the Eva Carneiro saga highlighting Mourinho's tendency to be an uncontrollable and inexplicably rabid, borderline boorish. The Portuguese's many compulsions do, however, not detract from his tactical astuteness, moulding a team the way he wants it, first and foremost as a compact defensive unit.
In spite of the doubts surrounding longevity and his divisive persona, Mourinho's appointment is a masterstroke, with, for good or for worse, a guaranteed media-tic revival. He may produce a Zidane-effect, galvanizing a club on the wane, causing media storms and drawing eyeballs. The Glazer family is running a sports entertainment business after all, not so much a sports club.
Mourinho is rapidly assembling a new squad, with the notable acquirement of the majestic, towering Swede Zlatan Ibrahimovic and the impending arrival of French boy wonder Paul Pogba, albeit for an astronomical, and barely justifiable, fee. But plenty of questions remain for Mourinho to ponder: is Marcus Rashford ready to be a full-blown striker? Will David De Gea stick around? How will Zlatan fare? Can Wayne Rooney apply himself in different positions? What is the fate of Juan Mata?
Mourinho is slowly putting the puzzle together, and until the end of the transfer window in August, the jigsaw will not be complete. Yet, Mourinho's mere arrival has lifted United. Now, it is all about delivering results, but, like at Manchester City and Chelsea, this season is one of transition, allowing for an egalitarian playing field wherein United will fancy their chances.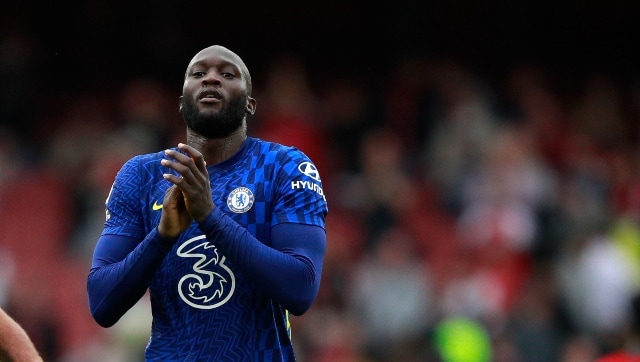 Sports
Lukaku ended this season as Chelsea's top scorer with 15 goals, but the former Manchester United and Everton player scored only eight times in the league.
Sports
The 38-year-old former Argentina international, who announced he was hanging up his boots on June 4, will take over the club on a one-year contract.
Sports
India thumped Hong Kong 4-0 to qualify for the AFC Asian Cup for the fifth time. India captain Sunil Chhetri scored his 84th goal in the game and became the joint fifth highest goalscorer in international football.