Premier League: Benjamin Mendy missed Manchester City's win over Fulham due to knee problem, says Pep Guardiola
Pep Guardiola revealed that Benjamin Mendy missed Manchester City's 3-0 win against Fulham at the Etihad Stadium with a knee problem.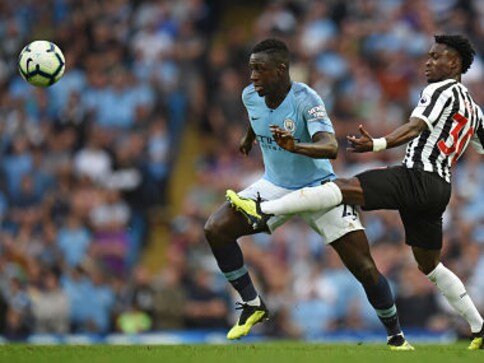 London: Pep Guardiola has revealed that Benjamin Mendy missed Manchester City's Premier League victory against Fulham because of a knee problem and he does not know how long the French defender will be out.
The left-back missed much of last season with a knee ligament injury sustained against Crystal Palace last September.
He returned to action in April, in time to make France's squad for their World Cup-winning campaign in Russia, where he played once, in the final group match against Denmark in Moscow.
But Guardiola revealed that Mendy, 24, missed Saturday's 3-0 win at the Etihad with a knee problem.
"I don't know how many days he will be out," said the Spaniard, whose side play Lyon in the Champions League on Wednesday.
Guardiola said Mendy could be missing for "weeks or days and maybe longer," according to the Metro newspaper.
The manager is demanding improvement from City despite the victory against Fulham that keeps them on the coat-tails of Premier League pacesetters Chelsea and Liverpool.
The City boss's frustration was evident throughout the game as he showed his irritation on the touchline with what he saw as sloppy play.
"When a guy has a simple ball but they make an extra pass, an extra dodge and they miss the pass, I'm angry, I'm upset with my players," said Guardiola. "They know that, we spoke many times.
"If they miss the goals or assists, I don't care. If they are dribbling and lose the dribbling it doesn't matter."
Sports
Sancho is set to stay at United until June 2026, with the option of a further year.
Sports
The 29-year-old Son has compiled 107 goals and 64 assists in 280 appearances in all competitions since joining Tottenham from Bayer Leverkusen in August 2015.
Sports
The 25-year-old Gray joins from Bayer Leverkusen, where he had been on loan from Leicester. The contract, till June 2024, includes the option for a fourth year.