Premier League: Arsenal defender Shkodran Mustafi says playing in England has helped him mature as player
Mustafi has established himself as a regular starter in central defence and says he has learnt more from his time at Arsenal than ever before.
London: Defender Shkodran Mustafi believes that playing alongside accomplished players at Arsenal allied with the intensity of the Premier League has helped him mature into a better player.
The German, who joined from Valencia in 2016, has established himself as a regular starter in central defence and says he has learnt more from his time at the Emirates than ever before.
"The Premier League is the most intense league in Europe or even in the world," Mustafi told the club's website. (www.arsenal.com)
"I knew that before but now that I've played a lot of games, it's just something that you feel... that the league is really intense.
"When you play in the Premier League alongside players who have won a lot of trophies or who have played a lot of games, they give you this kind of experience so you make fewer mistakes, you react differently to different situations.
"I would say that in the last year I've taken a lot of experience for myself."
The 25-year-old has made 59 appearances across all competitions in two seasons at Arsenal and believes there is still room for improvement.
"As a defender, it's really difficult to always do your job 100 percent... as soon as you do something wrong, it gives the other team an opportunity to score a goal, and then obviously it looks not so good," Mustafi added.
"I'm working on being there when it really matters because you can lose a tackle or a duel, but to really be there when you have to, to deny the opponents' opportunities..."
Meanwhile, manager Arsene Wenger believes that injury-plagued striker Danny Welbeck is learning to trust his body again.
"He had knee problems on both sides," the Frenchman said. "When you are a football player it is very difficult to accept.
"Sometimes the players are very confident, very arrogant but as soon as they lose that belief in their body, suddenly you are lost and you don't know anymore what is going on.
"I believe he has gone through a torrid time but he has come out well. I see signs in training now that are positive... "
Welbeck, 24, played 83 minutes in Arsenal's win over Ostersunds in the first leg of their Europa League last-32 tie last week and is expected to start the home leg on Thursday.
Sports
Norwich are 17 points ahead of third-placed Brentford and need just two points from their remaining five games to confirm automatic promotion.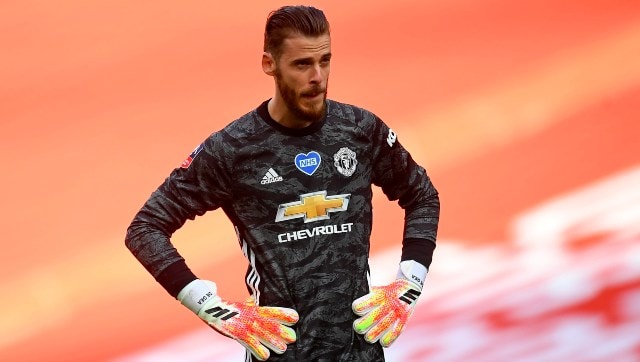 Sports
Speculation has grown over the future of the 30-year-old De Gea, who has not started a match since the 0-0 draw with Chelsea on 28 February.
Sports
Club captain Aubameyang signed a lucrative new three-year contract last year but has struggled for form this season and was dropped for last month's north London derby after arriving late.