Premier League: Arsenal boss Arsene Wenger believes finishing in top four not a big deal
Arsene Wenger insists Arsenal can still salvage their turbulent season by defying the odds to snatch a Champions League place on the final day.
London: Arsene Wenger insists Arsenal can still salvage their turbulent season by defying the odds to snatch a Champions League place on the final day.
Wenger's side kept alive their faint hopes of qualifying for Europe's elite club competition as Alexis Sanchez's double clinched a 2-0 win over relegated Sunderland on Tuesday.
The Gunners' sixth victory in their last seven games leaves them in fifth place, one point behind fourth-placed Liverpool and three adrift of third-placed Manchester City.
For Arsenal to avoid missing out on the Champions League for the first time in 20 years, they must beat Everton at home on Sunday, while hoping for a slip from either Liverpool or City.
If Liverpool beat relegated Middlesbrough and City avoid defeat at Watford, then Arsenal are consigned to the Europa League, but Wenger hasn't given up yet.
"We want to get in there, let's give ourselves every chance," he said. "If you have only a one percent chance you still have to give everything.
"I think we have a good chance. If we win we know the most we will be behind is one point, so let's see what happens."
At the conclusion of a season that only served to underline how far Arsenal have declined in recent years, Wenger knows missing out on the top four would be the last straw for a large section of his club's disenchanted support.
There were swathes of empty seats at the Emirates Stadium on Tuesday as fans stayed away in protest at Wenger's failings and the indignity of spending their Thursday nights trekking to unglamourous destinations in the Europa League would be the final straw.
Wenger has yet to confirm if he will remain in charge next season, but despite his team's predicament, he opted to take a swipe at the critics who have ridiculed his pride in leading Arsenal into the Champions League for the last 19 years.
"I answered for 20 years the question that being in the top four is not a big deal," he said.
"I'm surprised all of a sudden it becomes a big deal. We can talk and talk, at the end let's make 75 points. It would be one of our best in the last 10 years.
"We won more games than last year and we have one point more already."
Asked if he and the players were affected by a large number of stay-away fans, Wenger said he wasn't surprised by the low attendance.
Damaging
"No, it's Tuesday night against Sunderland, everyone expects us to win," he said.
"I didn't count the number of empty seats. We do our job, we have shown that again.
"We play because we want to win and we enjoy playing football."
If Arsenal do miss out on the Champions League, Wenger has already pinpointed the cause; a series of damaging away defeats.
"We shouldn't have lost at West Brom and Palace, that is where we lost our chance," he said.
"At Man City as well we were really unlucky with some decisions."
Arsenal are only in with a shout of the top four thanks to Sanchez, who played through the pain of a thigh injury to see off Sunderland, emphasising how much they need him to sign a new contract.
"I didn't decide to play him until four in the afternoon today," Wenger said.
"Once he is on the pitch and has the ball he becomes a devil and forgets his pain.
"He has become a top class player here. He has not wasted his time. Hopefully, he will be here a long time."
Meanwhile, Sunderland manager David Moyes took umbrage at Wenger's suggestion this week that Arsenal's top four rivals benefited from playing teams with their minds on their holidays.
"That's an insult to footballers. I'd hate anyone questioning whether we would chuck a game," Moyes said.
"I don't think Sunderland did that tonight, We had a go."
Football
The UEFA were found to have improper preparations and a string of dysfunctions after a French senate inquiry. The Liverpool fans were not found responsible for the chaos.
Football
Manchester United revaled they have suffered a net loss of £115.5 million ($130.4 million, 132.2 million euros) for the 2021/22 season despite a rise in revenues to £583 million.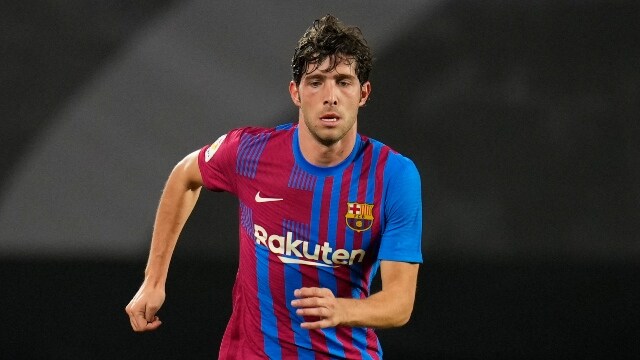 Football
Barcelona is set to face Inter Milan and then Real Madrid over the next three Champions League weeks.