Premier League: Anthony Martial is 'understanding things he did not before,' says manager Jose Mourinho
Jose Mourinho has praised Frenchman Anthony Martial for understanding his manager's style of play and adapting himself to fit into the team and create opportunities.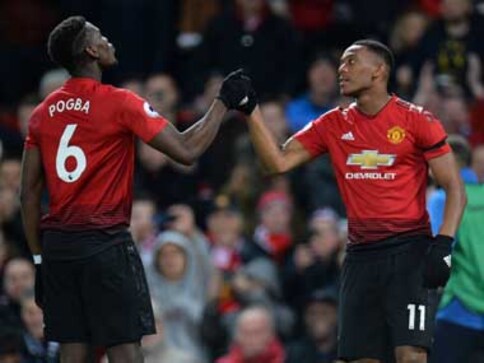 Manchester: Manchester United manager Jose Mourinho said his French winger Anthony Martial is finally understanding exactly what is required from him after he delivered an outstanding performance in Sunday's 2-1 Premier League win over Everton.
Martial had a hand in Paul Pogba's opening goal, scored a superb second with a low curler into the bottom corner and was a threat throughout with his speed and directness on the left flank. But what pleased his manager the most was that Martial now appears to have taken on board the instructions that he should adjust his positioning off the ball in order to help out his defence.
"He has the same natural talents he had one or two years ago but he is improving the way he thinks of football and improving his role in the team. I am happy with boys who are improving," said Mourinho.
"He took quite a long time to understand what we want, quite a long time for his brain and body to be ready for how we want him to play. At the moment, he is playing very well. Even if he hadn't scored, to create what he is creating, it is a solid performance for the team," said Mourinho.
Martial dug in to help out defensively in the final stages, dropping deeper to assist left-back Luke Shaw, but Mourinho said his improvement was about more than just tracking back.
"Positional. It is not just about the defensive action. It is also about closing the spaces, compacting with the midfield players. He is understanding things he did not before. He wants to play and he knows that to do that he has to go in a certain direction. His performance without the goal would be a good performance. You cannot score every time you play, where you don't assist, but you have a certain balance. That is the way I think it is going now."
Mourinho said he was also happy with Paul Pogba but added that the midfielder might have to change his penalty technique.
The opening goal saw Pogba take his now familiar short-step, slow run-up but Everton keeper Jordan Pickford waited and saved the spot-kick — although the ball rebounded to the Frenchman, who scored at the second attempt.
"The thing I like is the desire to take it," said Mourinho. "I don't like 'Mickey Mouses, fragile, afraid to go, I don't take penalties.' I like the player that (says) 'I want to take it.'
"Paul, can he improve (his penalties)? I think he can. The goalkeepers know his running, they don't move and they are waiting for his decision so he has to learn from that but, for me, the most important thing is he wants to go again."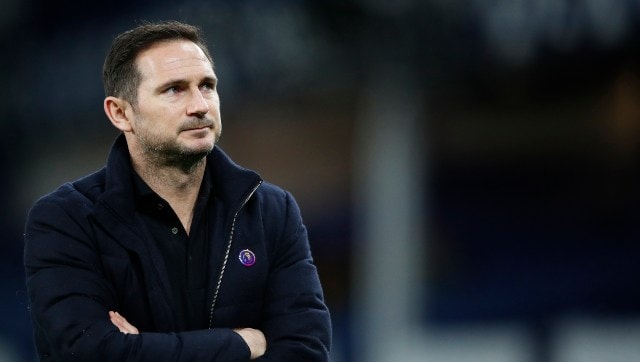 Football
Frank Lampard was hired by Everton to replace Rafael Benitez in January 2022, but the former Chelsea boss leaves with the team languishing 19th in the table.
Football
Manchester United's owners, the Glazer family, said they were willing to listen to offers for the Premier League club in November.
Football
Christian Eriksen left Old Trafford on crutches on Saturday after being caught by Reading striker Andy Carroll in the fourth-round tie.