Premier League: Alexis Sanchez's departure to Manchester United is another signpost of Arsenal's bleak future
Alexis Sanchez's departure is also another signpost of Arsenal's moribund future, a club facing terminal decline under Arsene Wenger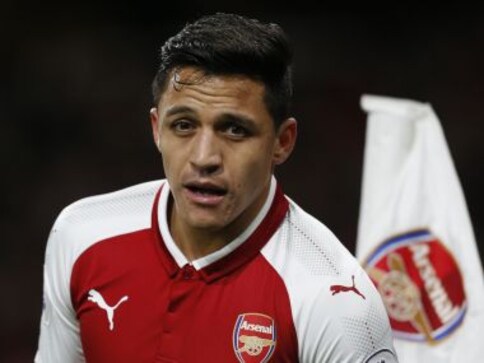 Today or tomorrow? This week or the next? At last, there is no more need to ponder, no more need to drum your fingers on the table — it seems 237 years ago or so, and even longer than Ilya Ilyich Oblomov procrastinated on his dusty divan, since the winter transfer window opened, but, here we are: without the grandeur, the drama and the obscenity of Neymar's or Kylian Mbappe's transfer to Paris Saint-Germain last summer, Alexis Sanchez has left north London in a swap with Henrikh Mkhitaryan. The long goodbye has finally come to an end.
The Chilean's departure was just another faits divers in the murky universe of mega-transfers and shady deals in the netherworld of the Premier League, where agents, third parties and associates plot and connive, but, then, perhaps it wasn't all that murky or ordinary after all. Mino Raiola, urchin and super agent said: "Manchester United is not going to sign Sánchez unless Mkhi agrees to join Arsenal." And for good measure he added that "Sánchez is part of the Mkhi deal, not the other way around."
The Armenian had long since his 2016 arrival been alienated at Old Trafford. Zlatan Ibrahimovic and Paul Pogba from the Raiola stable made sense, but Mourinho was always a bit flustered about Mkhitaryan. The shock for the player himself was evident: from a fast and mobile attacking trident at Borussia Dortmund he went to a team that sat deep and played much slower. He was booed off during his last league game against Southampton. Raiola is the embodiment of everything that is wrong with the beautiful game, but the swap deal is a reasonable exchange for all parties involved. Arsenal may have a set-up in which Mkhitaryan can prosper and Sanchez, with his hero complex, can offer a creative outlet in a tediously playing XI.
Sanchez's departure is also another signpost of Arsenal's moribund future, a club facing terminal decline under Arsene Wenger. This weekend Arsenal waltzed past Palace, but the other defeat at Bournemouth was an apt example of Arsenal's everlasting struggle and contemporary fragility.
Arsenal had been in control of the match, not precisely playing their trademark football of the olden days with nifty combinations and geometric passing, but, at least, the visitors dominated.
Then Callum Wilson equalised following some horrible decision-making by the Arsenal back line. What ensued was a predictable collapse with defending of a lamentable level. The afternoon was one of demonstrable Arsenal torpor. Without Sanchez, Arsenal were rudderless and bereft of attacking impetus. The disconnect was palpable.
Once the epitome of avant-garde football, Arsenal have become a self-parody: every season is a reproduction of the previous campaign and disappointing results hide the ever-lasting promise of a footballing renaissance, a revisit to Arsenal's glory days. In fact, it portends despair and, ultimately, exasperation.
In that tangled web, Sanchez was but a pawn — sometimes he delighted with his infectious enthusiasm, glorious dribbles and insatiable pure love for the game, but often he was a lone figure in a team that has become hesitant and timid, searching for its once renowned identity. As Sanchez stormed forward the other nine Arsenal outfield players remained tentative and even reserved in proffering Wenger-esque football. The disconnect couldn't be bigger.
Arsenal have a two-tiered team. Sanchez, and, at times, Mesut Ozil, and then all the rest. Last season's Champions League round of sixteen tie against Bayern Munich was a textbook collapse from Arsenal. Arjen Robben drifted inside and Arsenal's defenders rolled over. In his little, isolated corner of the Allianz Arena Sanchez raged. It was beautiful, pure rage: Sanchez lamented Arsenal's footballing penury and the inertia of his teammates. He was playing with ghosts — elegant ghosts, even in defeat. Arsenal were perfecting the art of defeat. And so, the Chilean raged, radiating a pleasant, if not somewhat desperate, toxicity.
That Sanchez was the lone flag bearer was telling. In previous seasons, Wenger and his team offered a minimum response to barren times, but, in Munich, the equation was different: there was a resignation among the Arsenal players. They simply didn't respond — not to the torturous titillations from Munich, and not to their own manager.
After the final whistle Alexis Sanchez crouched on his haunches, forlorn and pervaded by frustration that his team had yet again succumbed so meekly, in line with the much-dreaded script. For a good twenty minutes the Chilean had offered some resistance, but he drowned in morass of clownish football.
And so anno 2018, Sanchez found himself at a crossroads: for a player of marked talent the Chilean has won precious little at club level. Where should he go? Manchester City or Manchester United? Pep Guardiola or Jose Mourinho? One city, but two clubs and coaches at the different end of the style and personality spectrum. At United, there was always going to be a vacancy for a semi-star but with a serious caveat: he'd find another mega-club from which the shine is beginning to fade, with a short-terminist coach, who is an existential crisis. Where have all of Mourinho's trophies gone? His infectious charism and masterful command of psychology — his players and him versus Pep, City and the world — have fallen short in a season of dazzling Emirati football. Too much about Mourinho has become familiar — akin the Wenger's coaching — and that may make Sanchez's 'homecoming' at Old Trafford all the more trickier.
Sports
After scenes of fans crowded into tight spaces and being tear-gassed by police caused outrage around Europe, Darmanin poured fuel on the fire by blaming supporters with fake tickets for the disruption.
Sports
Sadio Mane's transfer from Liverpool to Bayern Munich is a coup for the Bundesliga champions, who have signed a ready-made replacement for either wantaway striker Robert Lewandowski or winger Serge Gnabry.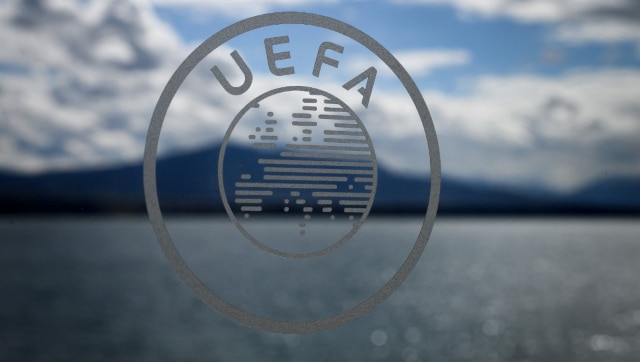 Sports
LaLiga said the complaint to UEFA against City was made in April while the complaint against PSG was filed "this week".