Premier League: Alexis Sanchez admits to being mentally exhausted after rough start to Manchester United career
Alexis Sanchez has admitted to being mentally exhausted after a rough start to his career at Manchester United.
London: Alexis Sanchez has admitted to being mentally exhausted after a rough start to his career at Manchester United.
"I know you are tired. I know you are psychologically and emotionally exhausted. But you have to smile and continue," Sanchez posted in Spanish on Instagram below a photo that showed him with a huge grin as he trained with Chile in Stockholm ahead of friendly with Sweden on Saturday.
Sanchez told reporters earlier in the week he had initially asked to skip friendlies with Sweden and Denmark on Tuesday before reversing his decision.
The 29-year-old joined United from Arsenal in January on a reported salary of £500,000 ($695,000) a week to become the top paid player in Premier League history.
He became one of the fall guys as United were dumped out of the Champions League by Sevilla last 16 last week and was dropped by United manager Jose Mourinho for an FA Cup quarter-final win over Brighton four days later.
Sanchez has scored just once in his first 10 games for United.
"It was a bit rough for me because it's the first time I've changed a team in January," said Sanchez, who added he had "expected something better" from himself during his first months under Mourinho.
Chile have not qualified for the World Cup in Russia, so Sanchez should get a prolonged summer break for the first time in five years.
Sanchez was a key member of the Chile team that won the Copa America back-to-back in 2015 and 2016, as well as the side that reached the last 16 at the 2014 World Cup and the 2017 Confederations Cup final.
Find latest and upcoming tech gadgets online on Tech2 Gadgets. Get technology news, gadgets reviews & ratings. Popular gadgets including laptop, tablet and mobile specifications, features, prices, comparison.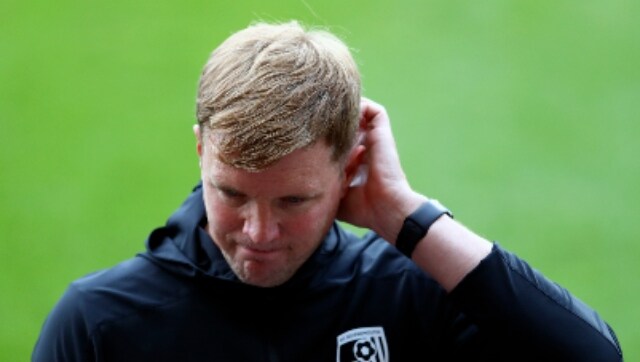 Sports
Howe was English league football's second longest-serving manager having begun his second spell at Bournemouth in October 2012 and leading it into the Premier League in 2015.
Sports
Sancho is of the brightest talents in Europe and Dortmund, who finished second in the Bundesliga last season, had slapped a $140 million price tag on him.
Sports
Despite the International Football Association Board allowing the temporary use of five substitutions next season, the league won't be adopting it. The rule had been seen to favor bigger clubs with more depth in their squads.