Premier Badminton League: Saina Nehwal, PV Sindhu go low; Carolina Marin tops auction price list
P V Sindhu and Saina Nehwal went for low prices while Carolina Marin emerged as the costliest buy at the auction of Premier Badminton League's 2nd edition.
New Delhi: Rio Games silver medallist P V Sindhu and London bronze winner Saina Nehwal went for low prices even as current Olympic champion Carolina Marin emerged as the costliest buy at the players auction of the second edition of the Premier Badminton League (PBL) on Wednesday.
Two-time World Champion Marin was bagged by Hyderabad Hunters for Rs 61.5 lakh, while male shuttler Kidambi Srikanth, who had reached the quarter-finals at Rio Olympics, fetched the highest amount by an Indian, when he was purchased for Rs 51 lakh by the Awadhe Warriors after a bidding battle with the Blasters.
Sindhu was unlucky to fetch an amount of just Rs 39 lakh despite being the best Indian iconic player after her performance at the Rio Olympics.
"In the draw of lots my name came out last so I got less but it is okay. I am just happy to be back with Chennai. After all, no one will think about the money but will remember how Indian badminton is growing and that is what matters," said Sindhu, who was fetched by Chennai after outbidding Hyderabad by Rs 50,000.
Saina, who along with Lee Chong Wei, was the costliest buys at $100,000 during the first edition, went unsold in the first round of bidding and was retained by her previous franchise Awadhe Warriors for the base price of Rs 33 lakh.
"We had the option of right to match and we were waiting for other teams to bid but since no one bid we managed to retain her for the base price," said Avijit Sarkar, Director, Awadhe Warriors, Sahara India.
Upinder Zutshi, MD and CEO of Infinite Computer Solutions, which owns Delhi Acers, said: "Each team had a different strategy and were trying to make the best use of the purse and Saina's name came out in the middle so somehow she went unsold first time."
South Korean woman shuttler Sung Ji Hyun emerged as the second costliest player as she went to Mumbai Rockets for Rs 60 lakh, while Denmark's Jan O'Jorgensen fetched Rs 59 lakh from defending champions Delhi Acers after a three-way battle between the Acers, the Rockets and the Blasters.
Denmark's Viktor Axelsen, the Olympic bronze medallist, was bought for a price of Rs 39 lakh by Bengaluru Blasters, while Wan Ho Son and experienced doubles specialist Yoo Yeon
Seong too was fetched at the same price by Delhi and Bengaluru franchise respectively.
A total of 15 iconic players went under the hammer and 12 of them were fetched by the six franchies. Among them, the Hunters landed Wee Kiong Tan of Malaysia for Rs 33 lakh and
the Rockets bought Korea's star Lee Young Dae for Rs 37.5 lakh. The Chennai side bought Tommy Sugiarto of Indonesia for Rs 26 lakhs while V Shem Goh of Malaysia (Rs 33 lakh) went to Lucknow.
Among other top Indian names, H S Prannoy and Ajay Jayaram were bought by Mumbai Rockets for Rs 22 lakh and 19 lakh respectively, B Sai Praneeth was taken by Hyderabad for Rs 21 lakh and Chinese Taipei champion Sourabh Verma was fetched for 13 lakh by Bangaluru.
Doubles specialists Jwala Gutta was bought for Rs 10 lakhs by Delhi, while Ashwini Ponnappa was roped in by the Blasters after using the right to match, following a bid by Delhi for the same amount.
However, the highlight of the day was the low price that Sindhu fetched at the auction.
Chennai Smashers, who had Sindhu in their roster even last year, smartly played the waiting game and didn't bid for a single player until her name popped out.
They got her without much hankering for Rs 39 lakh which has to go down as the bargain buy at the auction.
"We were ready to pay the highest permissible amount that an icon player can fetch i.e Rs 65 lakhs for her as we really wanted to retain her in our team and so we didn't bid for other players and I think in the end we were lucky to get her for Rs 39 lakh," Chennai owner Vijay Prabhakaran said.
There was fierce bidding for Marin between Hyderabad and Delhi and eventually the Spaniard was bagged by the Hunters, spending one-third of their maximum permitted kitty on just one player.
Fifty out of the 154 players, who went under the hammer, were acquired by the six teams in fray, shelling out their kitty of Rs 1.93 crore each. The base price for the
highest bracketed players, the icons, was Rs 33 lakh while the next best were earmarked at Rs 17 lakh. Each team could acquire a maximum of 10 players, including six foreigners.
The League will be played from January 1-14, 2017 in a round-robin format, with each team clashing against each other once. Each such clash will comprise of five matches: two men's singles, one women's singles, one men's doubles and one mixed doubles. Each tie will need to feature at least two Indians, apart from the icon player.
The matches will be three-game affairs, with each game curtailed to only 11 points.
The winners of the league will take home Rs 3 crore while the runners-up Rs 1.5 crore. The losing semifinalists will get richer by Rs 75 lakh each.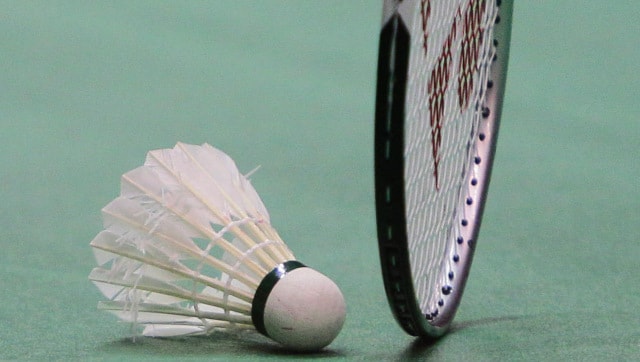 Sports
The Indian team had beaten Spain 3-2 on Sunday when top player Saina Nehwal was forced retire from her match due to a groin issue.
Sports
The first complete edition of the women's version of cycling's iconic race starts on the day the 109th edition of the men's Tour ends.
Sports
Japan fought all the way, missing some key players, but China were superior across the four contested matches on Saturday.