Premier Badminton League: After Satwiksairaj Rankireddy hits jackpot, Ashwini Ponnappa foresees parity for doubles players
Ponappa, who won a gold and a bronze medal at the mixed team and women's doubles events respectively at this year's Commonwealth Games, sees the windfall for doubles players as a step towards larger parity.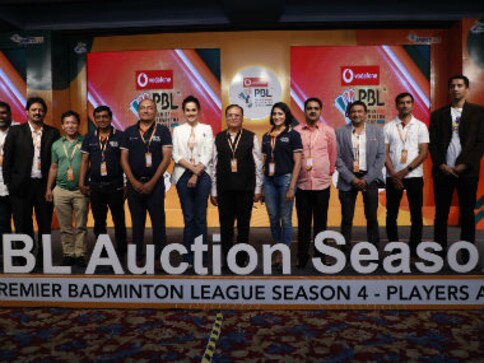 New Delhi: The arclights glowed endearingly on her face as her hands mirrored the easy articulation of her thoughts. Standing at the foot of the stage, at the centre of the hall and yet in a corner of her own, Ashwini Ponappa's position in the pecking order of Indian badminton could not have been more distinct. This was her moment, but it was Satwiksairaj Rankireddy who seized it.
Ashwini, though, was a happy soul. The fact that her mixed doubles partner had gone to Ahmedabad Smash Masters for Rs 52 lakh, the costliest Indian buy outside the icon category, had left her chuffed with pride and a promise of better future for her ilk.
"I am so happy that Satwik has got how much he has got because he deserves it. He can play both men's doubles and mixed doubles, and he has played really well for past couple of years. He is getting better and better," Ponappa, who will turn up for Awadhe Warriors in the upcoming fourth edition of Vodafone Premier Badminton League, said.
The auction witnessed a pool of 145 shuttlers, out of which 90 players were picked by nine franchises. The teams picked 45 doubles players (men's and mixed doubles), 16 of which were snapped up for Rs 30 lakh or more.
Ponappa, who won a gold and a bronze medal at the mixed team and women's doubles events respectively at this year's Commonwealth Games, sees the windfall as a step towards larger parity.
"It's nice to see that a lot of Indian doubles players have been chosen this season, and they have got a lot more than they have got in the last couple of seasons. So that's a start, but we still have a long way to go," she said.
The 29-year-old, who pairs with N Sikki Reddy in women's doubles, added that while country's doubles shuttlers are not producing the desired results, the comparisons with singles' stars are unfair. She also insisted on the need to groom doubles talent early due to the considerable difference in techniques between the two formats.
"The preparation for singles is very different from doubles," said Ponappa, adding, "when I am training for doubles, my training is very specific to doubles. If it's about the net, I focus on the net; if it's about backcourt, I focus on the back. In singles, it's more about movement. It's about getting myself to move from Point A to Point B. If I don't train for singles and am made to play singles, I might pull a leg muscle. It's about getting your body used to moving a little more in singles."
The World No 26, though, sounded hopeful for the growth of doubles game, and hailed the influx of talents such as Satwik, N Sikki Reddy, Chirag Shetty, among others.
"The doubles scenario is certainly getting better. I would not say it was really bad in the past. When Jwala Gutta and I played, we got some historical wins for India. In the past, maybe it was just Jwala and me or Jwala and V Diju, but now we have more players," said Ponappa.
"Satwik and Chirag Shetty have done well, Pranaav Jerry Chopra and Sikki have done well, Satwik and I have done well, Manu Attri and B Sumeeth Reddy are playing well… so, on a whole, we are getting better. You can't really compare our results with singles. That's something we have always said. If you are comparing results, compare everything else also. Do we start playing doubles as soon as we get on the court? No. Do we train for doubles at a young age? No, we don't. We always start late," she reasoned.
Ponappa credited Satwik's aggressive playing style for making mixed doubles more exciting for her, and added that their on-court understanding has been among the major factors behind their improved game. The 18-year-old, Ponappa said, pushes her to advance to the net more often — a "difficult change" that she is getting used to.
"It's natural for me to stay back. Now, I am moving in. It has been a difficult change but one that I have made. It's still a work in progress, and still I have that tendency that whenever we lose a couple of points, I tend to think maybe I should go back. But then, Satwik goes on the attack and urges me to move in," said Ponappa.
"The good thing is that it kind of works because he is quite attentive at the net and I am not too bad at the back. So that also helps us change strategies. He is really strong at the back, and his smash is probably one of the hardest out there. But the good thing is that I can also do that, and he covers the net quite well too," she explained.
"Our game styles complement each other, which is what makes it exciting. He is okay moving in towards the net, which makes it easy for me to open out every now and then. With him, I definitely have that freedom, and that makes it a lot easier," she said.
Ponappa will partner 24-year-old Dane Mathias Christiansen in mixed doubles in the upcoming edition of PBL, and said she is eager to learn from the World No 5.
"The most exciting part about the auction is that I will be playing mixed doubles with Mathias Christiansen. He has done really well in a very short span of time. Satwik and I have played against him and his partner in the past, and he is really good. I am going to learn a lot from him," Ponappa added.
"For me personally, I didn't expect anything. I knew what I wanted, and I got 32 lakhs, which is quite amazing. I am happy. I think the most important thing for me the fact I'd get to play with a good player. For me, PBL is about how much I am going to learn and how I'll get better," she says, hopeful that the arclights and the centrestage are here to stay.
Subscribe to Moneycontrol Pro at ₹499 for the first year. Use code PRO499. Limited period offer. *T&C apply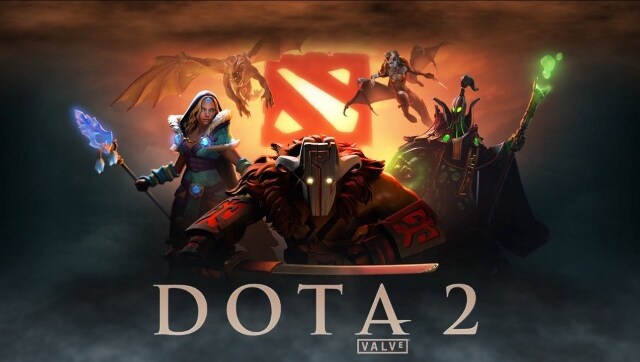 Sports
There are many kinds of copying within the world of gaming. The common scenarios include reworks for a game or modifications, sequels, games inspired by an older game, and in rare cases games that very closely resemble an older game.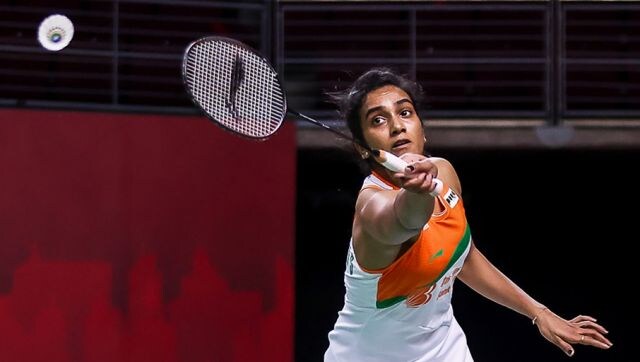 Sports
World champion Sindhu took a minute less than an hour to see off a fighting Busanan, seeded fifth, 21-16, 23-21 to set up a clash with fourth seed Denmark's fourth seed Mia Blichfeldt.
Sports
The 25-year-old Indian, who had won the coveted World Championship gold medal here in 2019, couldn't match the speed and accuracy of Marin during her 12-21, 5-21 defeat in the final that lasted only 35 minutes.