PR Sreejesh interview: At Asian Games, no match will be cakewalk despite our top-ranked status and defending champs tag
Ahead of the team's departure for Jakarta for the Asian Games, Firstpost caught up with Sreejesh to talk about the Indian team's chances at the Asiad, his evolution as a leader of the team and coach Harendra Singh's disciplinarian side.
At the Asian Games in Jakarta/Palembang, World No 5 India will not just be the top-ranked team in the fray, they will also be defending their Asian Games crown. In such circumstances, it would be easy to feel like the team has a target on their backs, especially with the gold medal winners also entitled to a berth in the Tokyo Olympics in 2020.
However, India skipper PR Sreejesh believes that the team will be buoyed by the twin tags of being the top-ranked team and the defending champions.
Ahead of the team's departure for Jakarta for the Asian Games, Firstpost caught up with Sreejesh to talk about the Indian team's chances at the Asiad, his evolution as a leader of the team and coach Harendra Singh's disciplinarian side.
Edited excerpts:
India are the top-ranked team at the Asian Games and are also the defending champions. Does that ease pressure or increase it?
There are two ways of thinking about this. If we think that we're defending champions and top-ranked, so we should be careful, that will add pressure. But if we think the other way — that we are better than the other teams, after all, we are World No 5 and that recently we beat all the world top teams — then it is a confidence-booster. When you're preparing for a tournament like the Asian Games, the toughest thing for us will to remember that despite us playing against lower-ranked teams, sometimes ranking is just a number. Look at Ireland at the Women's World Cup. Similarly, any team can threaten any team at any stage in the Asian Games. It's more about India — can we play according to our style and perform in a consistent way and how we can take up the challenge.
Which teams will pose the biggest threat to India at the Asian Games?
At the Asian Games, every team will want to get a ticket to the Olympics by winning gold. It's one of the best opportunities for the Asian teams. We can't take any team lightly. The onus is on to play with the same mentality against every team — be it Indonesia, South Korea or Japan. You can't take any team lightly, because no match will be a cakewalk.
How has your role in the team evolved over the years?
As a youngster, I have played under many senior players. I used to watch them, and learnt a lot of things from them. But the thing was that I wasn't too comfortable talking to my seniors. Hailing from Kerala, my language was not good, Hindi was like an unknown language for me. It was a difficult task for me that time. So communication between us was not happening. I used to hide myself behind many things back then. I would listen to everyone, but never came up with any suggestions. Through my time with the national team, I learnt that keeping good relations with the other players is the base of team bonding. Talking to others will give you a thousand ideas. If I am the senior-most player in the team, and juniors dare to come talk to me, that's the best thing I can do as a senior. That is what I wanted as a junior: for my seniors to come talk to me and make me comfortable. A few of them did do that. But when you are really new to the team, no one does that. But since my role as captain has begun, I talk to all the junior players. They come to me to talk about anything. If they're feeling that there's something wrong they come up to me to discuss it. That's the bond of this team. The best part of this outfit is that we are open to conversation.
Do you make it a point to make youngsters and newcomers comfortable?
My coach always used to say that the best thing you can offer someone is a smile. If you smile at your juniors, they feel more comfortable and at ease. They will always approach you then. You create an atmosphere for them to come and mingle with you or share things. When we are having a team meeting we ask them to talk, or come up with ideas. Because I, as a senior player, will always have my own ideas. But a youngster can offer his own ideas, his own perspective, his own style. It will be a fresh idea. That can add to the positivity in the dressing room. When a youngster talks in our team meetings, he'll feel more comfortable on the field. For example, I will tell Dilpreet Singh that you have to call Sardar Singh by his name, not bhai. Just call out to him during training. Just say, 'Sardar, mark your man'. If he's getting that message a few times during a team meeting, he'll automatically do so on the field. He'll call out to Sardar without hesitation. This is the kind of atmosphere we want to create in the team. Everybody listens to everyone. We're all equal on the field. Everyone has their own responsibility and they have to take care of it.
Many coaches have come and gone during your time with the national team. How has your role for national team changed in so many years and how has Harendra Singh changed the team?
We started with Jose Brasa. He instilled the values of European style of hockey in the national team. We learnt how the Europeans used to practice a lot of basic skills, like the defensive stretch. Harendra was there with the team as an assistant coach. From there, we played under Michael Nobbs, Richard Charlesworth, Roelant Oltmans, Paul van Ass and Terry Walsh for varying periods. Everyone had their own style and their own ideas. They taught us lot of new things. The players started to get more information, new skills and learn new varieties of training. Each of these coaches had a new style of preparation or methods of having a team meeting. We got lot of information from various sources. And Harendra was also a part of lot of these teams. He worked under a lot of these coaches and updated himself. Not the Indian team is a combination of a very experienced coach and a very experienced team. There's a lot of conversation now in the team, and this conversation helps us come up with a lot of ideas to solve problems.
Could you talk about Harendra Singh's disciplinarian side?
Harendra is a typical Indian coach. He knows how to scold a player. And he also understands when he needs to support or motivate a player. If players feel that the training session is easy, then they will be relaxed and they won't focus on their training. So his strictness helps players stay on their toes.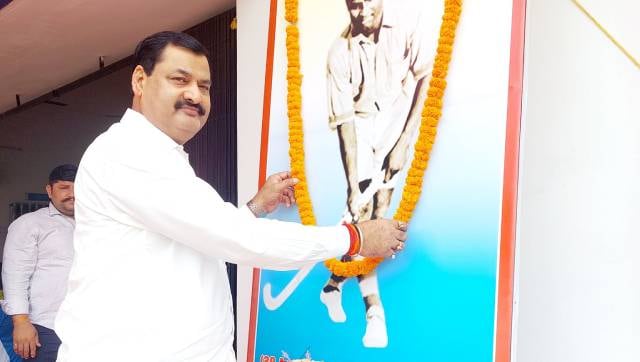 Hockey
Bhola Nath Singh notably served as Wrestling Federation of India vice president, and Jharkhand hockey and wrestling bodies' president, before being unanimously elected as the new secretary general of the Hockey India on Friday.
Hockey
Former Hockey India coach Sjoerd Marijne's upcoming book 'Will Power' has created a lot of controversies even before its release.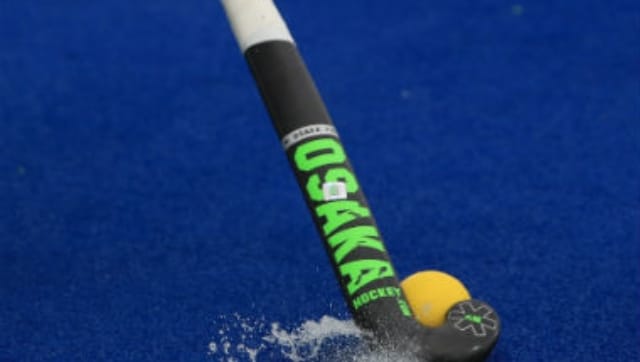 Hockey
Imad has been part of the Pakistan team since 2013, appearing in 145 international matches while Mubashir has been a regular Pakistan player since 2017, playing over 60 games