Politics and indifference: Dipa Karmakar had to vault more than just her opponents for Olympics qualification
A gold medal and qualifying for the Olympic Games seemed even harder for Dipa Karmakar. She had to fight not only her opponents and her aching body, but also dirty sport politics, indifference of authorities, and lack of infrastructure and funds.
Just days before the Rio Olympic flame is lit, young Dipa Karmakar has ignited hopes in a billion hearts in India. Pushing Uzbek World and Olympic champion Oksana Chusovitina to the second spot on the way to gold in the vaulting horse event, was the icing on the cake. It was a fitting tribute for the young Tripura girl as in the 2014 Asian Games at Incheon, Dipa had vowed to be like the veteran Oksana - her idol!
A gold medal and qualifying for the Olympic Games seemed even harder for the young gymnast. She had to fight not only her opponents and her aching body, but also dirty sport politics, indifference of authorities, and lack of infrastructure and funds.
For the last four years there have been two factions in the Gymnastic Federation of India.  It mean no proper coaching camps, no foreign exposure or competition and no government funding. As a result gymnasts are crushed.
Interestingly, the much-needed financial support for Dipa has come her way now that she has qualified for the Games. The government has announced a grant of Rs 30 lakh under the TOPS scheme for Olympic athletes. But the question is, how does one reach the Olympic Games?
While Gymnastic Federation and Indian Olympic Association didn't pay attention, the International Gymnastic Federation has acknowledged Dipa's effort. In a message to Firstpost the President of the federation Prof Bruno Grandi said:
"I am delighted to see India qualify a female gymnast to the Olympic Games. We hope that her achievement will inspire others. It has been the objective of my mission as FIG President to increase the number of countries represented at the Olympic Games as well as the number of countries that have the ability to win medals. I am very pleased that Gymnastics has become more and more universal during the past years. I commend the Gymnastics Federation of India and the Indian Olympic Association".
For Tripura, a state that has earlier produced fine gymnasts like Nimai Kanji, Montu Debnath and Kalpana Debnath among others, the way to success was even tougher. It was a former national gymnastics champion Ram Nivas Gupta who understood the plight of fellow gymnasts when he was posted as a Project Officer with the Sports Authority of India in Delhi. As a Government observer, SAI qualified coach and an alumnus of the Australian Institute of Sport, Ram Nivas insisted that the authorities send the French equipment, procured for the Delhi Commonwealth Games, to Tripura for young Dipa and others.
Determined Dipa was lucky that she found former national champion Bisheshwar Nandi as a dedicated coach. Another advantage was that Injit Srinivas took over as the Director General of SAI. A former Joint Secretary in Sports Ministry, Srinivas often ignored bureaucratic red tape to assist Dipa and other players, even if the national federation of that particular sport was derecognised by Government.
Gymnastic is a demanding sport. It can be even harder if one doesn't have proper equipment. Before the French equipment was made available to Dipa, she had to train on makeshift equipment, which can lead to injuries.
This weekend on way to gold in Rio, Dipa performed a difficult two-and-a-half front double salto – an element that not many gymnasts in the world attempt. According to Ram Nivas "not many people try this because it is very difficult and if you sustain injury doing this it can ruin your career''. On Dipa's weak landing Ram Nivas said "to perform this to perfection, you have to have very strong leg muscles and joints."  He was hinting that after the Commonwealth Games in Glasgow, Dipa and her coach should have been sent abroad for extensive training under the care of good bio mechanic experts and psychologists.
Now that Dipa has qualified for the Rio Games in August, there is hardly any time left. "She is surely a medal prospect in vaulting horse, but then she has to go abroad for a specialised training,'' says Nivas.
Six years ago, Ashish Kumar had made similar history by winning a medal in the Delhi Commonwealth Games. He then added another medal at the Asian Games. But what happened after that was disastrous. Due to in fighting and the callous attitude of the authorities, he missed taking part in the London Olympic Games and a budding career was cut short. One hopes Dipa is not made to walk on the same tracks.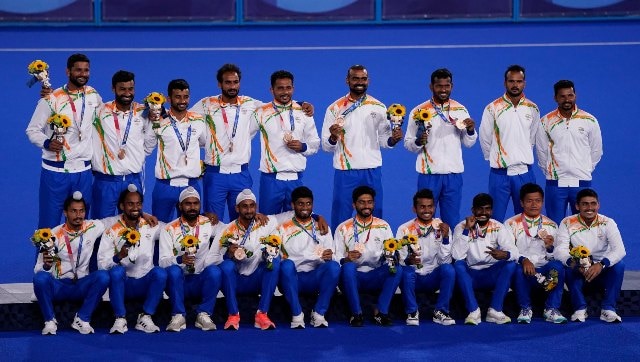 Sports
The Indian men's hockey team produced an inspiring performance at the Tokyo Games, where it edged out Germany 5-4 to claim a bronze medal, the country's first in the sport in 41 years.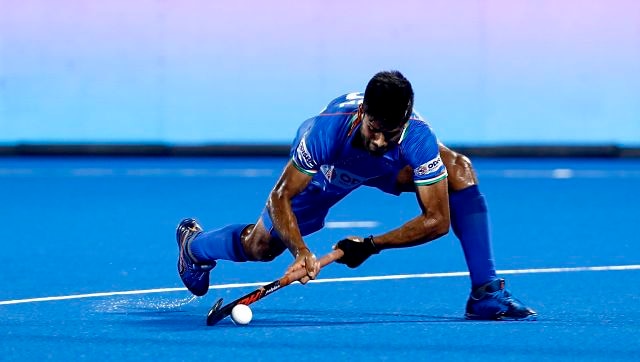 Sports
Varun further stated that skipper Manpreet Singh's one-on-one chat with him before the team left for Tokyo helped him a lot.
Sports
World Athletics chief Sebastian Coe is among those who have backed calls for a cannabis review.