Phogat sisters' controversy indicates need for elite athletes to shun prima donna mindset
The elite athletes have to follow a certain code, written or unwritten. They should always be in touch with their federations and not go incommunicado.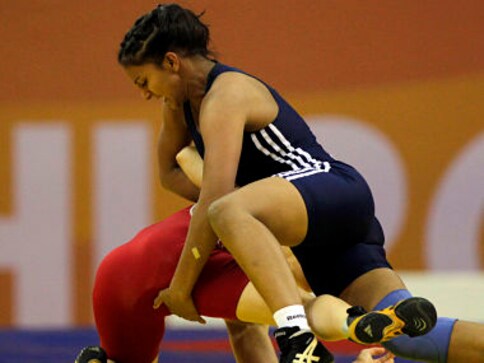 It is the silly season, or so it seems, with the Wrestling Federation of India (WFI) taking a leaf out of the Indian Weightlifting Federation's book and suspending 15 athletes for not reporting to the national camps in Sonipat (men) and Lucknow (women). The noise around weightlifter Punam Yadav's decision to slip away from the camp in Patiala without informing anyone had barely died down when 15 wrestlers axed the very branch on which they were resting.
It seems as if the wrestlers, many of whom were in the forefront of a campaign against the Haryana government's decision to re-adjust the reward amounts for their success in the Commonwealth Games, were unprepared for the federation to take such a stern stand. That only Babita Phogat has surfaced with her explanation of being injured is a fact that tells a story of its own.
In the grapplers' case, some of the blame can be taken by WFI itself. There is no doubt that it has promoted the prima donna culture, perhaps driven by its desperation to keep producing results at the international level. It has lacked a firm policy and has allowed wrestlers to skip camps before.
Less than a year ago, Geeta Phogat and Babita did a flip-flop and sought to train in the national camp after missing the Asian Championships. Earlier, they had sought to train with their father Mahavir Phogat and the WFI was a willing ally back then despite there being credible belief that the sisters were excusing themselves from the camp to promote a film made around them.
"We can't force anyone to attend the camp. They are seniors and if they decide their own training methods, we have to allow them," WFI President Brij Bhushan Sharan Singh was quoted as saying. Despite some opposition from within WFI to their desire to be back in the national camp, the federation acceded to their request and inducted them back in the camp.
It is not as if this was an isolated incident. There is a history of indiscipline and exoneration. In 2016, Babita forfeited her 53kg class bout in the Asian Olympic Qualifier and was suspended by WFI. But Brij Bhushan Saran Singh urged the disciplinary committee to exonerate Babita after she secured a berth in the Olympic Games when Mongolia's Sumya Erdenechimeg tested positive.
She was not the only one who secured a pardon from WFI after being suspended. Geeta Phogat (58kg) and Sumit Malik (125kg) were also guilty to forfeiting their Asian Olympic Qualifier bouts without following laid down procedure while Rahul Aware (57kg) refused to board a flight to Georgia after being overlooked for the Olympic qualifiers.
Such behaviour of the wrestlers is, perhaps, also an unwanted off-shoot of the adulation that has come their way after success in the Commonwealth Games. It is possible that they may have been carried away by the accolades. It appeared as if the WFI's message that the Commonwealth Games competition was not much to write home about did not sink in.
This can end if there is rich competition for each slot. But that dream will take some time to actualise. Until then, it is imperative that the athletes are advised by their family, friends and supporters that they must focus on their training as envisaged by their respective federations. After all, the federations draw up training plans in association with the Sports Authority of India.
But more importantly, it is imperative for the Federations to lay down a policy and stick to it, making only rare and deserving exceptions. And these exceptions must be made only by a committee of coaches, former wrestlers and the Government Observer rather than by some power-wielding official.
If the federations wish to get truly professional, they can start by hiring Athlete Relations Managers who can track, counsel, support, guide and encourage the elite athletes. The level of communication between athletes and their federations can be gauged from the fact that Babita claims she is injured and Geeta is said to be training in a private facility on Bengaluru.
Yet, as Indian sport lurches towards a more professional approach, there will be some churning. Elite athletes, often used to getting away with superstar behaviour, will have to come to terms with the changing dynamics, including their federations asserting the need for greater discipline.
The elite athletes have to follow a certain code, written or unwritten. They cannot be aspiring to have the cake and eat it too. Besides, they should always be in touch with their federations and not go incommunicado. Weightlifter Punam Yadav and the 15 wrestlers have all been charged with skipping the national camps without even a by-your-leave to their federations.
Of course, if they are training in facilities superior to those available in the national camp, especially in sport like wrestling where mats and sparring partners become necessary, few can have any objection. Just as javelin thrower Neeraj Chopra and student-athlete Tejaswin Shankar are doing now and as Abhinav Bindra based himself in Germany to sharpen his skills.
There can be an argument that since some other track and field athletes get away with training on their own, defying the Athletics Federation of India (AFI) diktat, others also need to be given such leeway. Surely, but only if there is a guarantee that the training is in keeping with the objectives agreed to with the Federation and the Sports Authority of India.
Elite athletes have to be as accountable as these organisations, especially since public money is involved in setting up their training facilities and conducting their training. To stay away from scheduled National camps without explanation is a sign of the athletes making the most of the public perception against sports officials and taking them for granted.
First Cricket News
Tamil Nadu spinner Sai Kishore, who has been impressive in the white ball formats, came up with a superb showing, snaring seven wickets
Sports
Earlier, 108 quotas were awarded at the World Championships (six per Olympic weight) but now 90 quota places will be on offer.
First Cricket News
Sai Kishore got only one of the first four wickets but rattled the middle and lower order registering figures of 7/70 in 25 overs.