Pep Guardiola's success at Manchester City a result of continuation of Barcelona tactics with a few tweaks
An upgrade Guardiola's City team has over Barcelona is in the speed of attack. City presses harder than Barcelona did and breaks down a lot of the opposition's attacks in midfield.
Even at his highest peak, when his Barcelona team was the epitome of excellence in Europe, they raised the same question about him: could he do it on a cold, rainy Tuesday night at Stoke?
As it turns out, yes he could, seven times over in fact.
Yes, the question was more to Lionel Messi than to Pep Guardiola and the Stoke side that Manchester City annihilated was not the Tony Pulis-engineered defensive behemoth of old. But the essence of the question still held: could a squad of lightweight sprites puppeteered by Guardiola cut it in the most competitive league in the world? The answer as the league table will attest, is a resounding yes.
Ever since he exploded on the world stage with his enchanting Barcelona team, Guardiola has been considered one of the best coaches in the world. Sure, he only takes assignments where he is provided all the tools he needs. His teams attract (and can afford) the best players in the world. And while he may take a little time to settle, his goal is always to win everything in sight with as large a margin as possible.
The right personnel
When he started coaching Barcelona in 2008, Guardiola walked into a locker room brimming with talent. A front line of Thierry Henry, Samuel Eto'o and Messi harassed defenders while being fed accurate passes by Xavi Hernandez and Andres Iniesta. In defence, Carles Puyol and Gerard Pique could bully just about anyone leaving Dani Alves to hare down the touchline.
Over the next four seasons, Guardiola led them to every glory imaginable. He chopped and changed the team as required, showing no remorse as he showed the door to the likes of Ronaldinho, Eto'o and Zlatan Ibrahimovic. He was in complete control of that team and deserved every inch of praise that came his way.
At Manchester City, things were a lot trickier. The club had collected a lot of talent but neither Roberto Mancini nor Manuel Pelligrini had given the squad a tactical identity. Guardiola went on a much more devastating cleaning spree here as he ordered out Joe Hart, Stevan Jovetic, Edin Dzeko and Wilfried Bony among others. In came technically astute players like Leroy Sane and Ilkay Gundogan as Guardiola started making the club his own.
The magic ingredient, however, was already present as Kevin De Bruyne and David Silva took over the Iniesta-Xavi roles as the masters of ceremonies.
Smart tactics enforced with harsh discipline
Of course, Guardiola was responsible for a whole lot more than personnel at Barcelona. While he did not have to overhaul the system as the Cruyffian roots of pass-heavy football ran deep at the club, he did bring along his specific tweaks to the system which laid the foundation for one the most dominating teams football has ever seen.
In particular, he was able to instil a tactical discipline at the club which allowed for sustained success. The best example of this discipline was given by Henry as he recalled a match against Monaco where he wasn't finding much joy on the left wing. Against Guardiola's orders he went over to the right to play alongside Messi and a few moves later scored a goal. Even as he walked into half-time with a little strut in his walk, Guardiola subbed him out. Guardiola knows better than anyone that one-off goals do little good to the team. For sustained success, a complete devotion to tactics is needed.
As far as the tactics themselves were concerned, the tiki-taka is largely attributed to Guardiola's Barcelona even though he hates the term. Quick, short passes stretched out defences allowing the magicians to go to work. The abundance of talent with Messi, Iniesta and Xavi in their ranks meant that Barcelona was able to attack through the middle like few other teams could. Messi's dribbling when combined with Xavi's ultra-precise passing allowed them to cut open teams right through the centre. This was also a time when teams did not press as intensely as they do now. This allowed for more central build-up and a lot of goals. It hardly meant that the wide men were slouches though as Villa, Pedro Rodriguez and Alexis Sanchez pulled teams wide to create the tiny spaces for Messi to glide through even as they pocketed goals for their efforts.
Guardiola carried over similar tactics to City as is evidenced by the team consistently breaking passing records in the league. However, with teams like Tottenham Hotspur and Liverpool pressing with high intensity, and the relative drop in skill (Jesus-Silva-De Bruyne are amazing players but no one in their right minds would confuse them with Messi-Xavi-Iniesta at the peak of their powers) meant attacks are funnelled wider as well. Here the pace and dribbling of Sane, Raheem Sterling and Kyle Walker have proved key as City constantly pepper the opposition box with low, sharp crosses.
An upgrade the City team has over Barcelona, however, is in the speed of attack. City presses harder than Barcelona did and breaks down a lot of the opposition's attacks in midfield. As soon as that happens, Silva and De Bruyne either rage forward themselves or play that perfect Xavi-esque pass to put Sane/Sterling/Jesus on their way. From there on it is up to the finishing of the player whether a goal is scored. But with the multiple opportunities that City create, the scoreline favours them more often than not.
Longevity
The Barcelona team was never quite the same again after Guardiola left. While it did have one wonder season under Luis Enrique, it was based more on the club importing the likes of Neymar and Luis Suarez than the traditional Barcelona way of promoting talent from within. Currently the club is going through a relative slump as it figures out a life where Messi is the only transcendent talent they have.
City, on the other hand, are on the ascendancy now. The system is almost perfect with just a few tweaks required to take that next step to European glory. Academy product Phil Foden has already wowed crowds at the Under-17 World Cup and will surely step up as Silva slowly winds down his career.
The one worry City fans will have about Guardiola is how he is yet to manage a club long term. Neither his beloved Barcelona nor the very successful Bayern Munich were able to keep him. However, looking at how far he has brought the club in his two seasons, City fans will be hoping that he follows the footsteps of Sir Alex Ferguson in putting down roots and creating a footballing dynasty and not just be remembered as a short-term mercenary-for-hire.
Football
Chelsea will now start the search for a permanent sporting director, with Granovskaia leaving the club after almost 20 years at Stamford Bridge.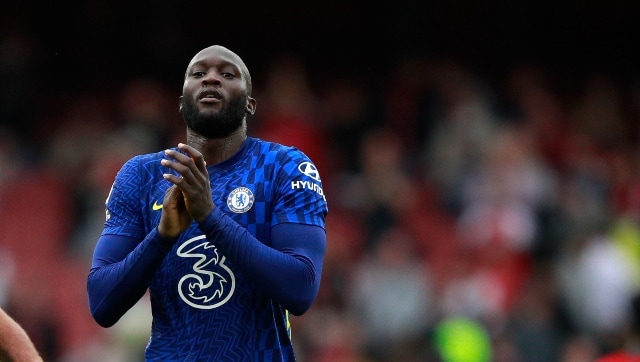 Sports
Lukaku ended this season as Chelsea's top scorer with 15 goals, but the former Manchester United and Everton player scored only eight times in the league.
Sports
The 38-year-old former Argentina international, who announced he was hanging up his boots on June 4, will take over the club on a one-year contract.