PCB asks BCCI for clarity on resumption of cricketing ties between both countries
PCB official Najam Sethi has said that it had asked the BCCI to confirm whether it was ready to play Pakistan in any bilateral series or international events.
Karachi: Former chairman of Pakistan Cricket Board (PCB) Najam Sethi has said that it had asked the Board of Control for Cricket in India (BCCI) to confirm whether it was ready to play Pakistan or not in any bilateral series or international events.
"I met the BCCI President, Anurag Thakur on the sidelines of the ICC meeting in Capetown and asked him whether India wanted to play with Pakistan or not," PCB's former chairman and head of executive committee, Sethi, told the media in Lahore.
"He didn't give a straight answer and in fact he has floated some ideas which it would not be fair to discuss at this forum now," Sethi said.
The PCB official made it clear that he had also made it clear at the ICC meeting that Pakistan would not accept any loan or grant as compensation for India not playing with Pakistan in a bilateral series since 2007.
"I told the ICC members that we had been suffering huge losses since the last nine years because India was just not ready to play with as as per the bilateral calender," he added.
"I told them that because India was not playing with us we had suffered huge losses and it had hit our development plans for the sport in Pakistan," Sethi stated.
He said that the ICC had offered to set up a committee of board members to review the existing bilateral cricket relations between Pakistan and India.
"But we said such a committee would serve no purpose and it was the BCCI which must make a clear policy statement on playing with us in either bilateral series or ICC events.
Thakur didn't respond at the ICC meeting," he said.
The PCB official stated that Pakistan had made it clear to the ICC that if India didn't want to play them in ICC events including next year's Champions Trophy it should be clear about it.
"We have told the ICC that if India does not want to play us in ICC events we have no issues only that the match points should be awarded to us and the matches considered forfeited by India," he said.
Sethi said that the ICC was willing to give financial compensation to Pakistan for India refusing to play bilateral series.
"Giles Clarke will be giving a report to the ICC on how and how much the ICC can give to us but we have told them it should not be a loan or grant," he said.
Sethi said that Pakistan was already suffering as a cricket nation because of Test teams not willing to tour the country because of security concerns.
"Add to that the refusal of India to play us and we have told the ICC that we want a clear stance from the BCCI on playing with us but that has still not come from the Indian officials," he said.
A reliable source in the board said that at the ICC meeting the technical committee of the women's cricket league had been asked to reach a decision on what steps to take on India's refusal to play Pakistan in the bilateral series last October in UAE.
"The series in UAE was important since it will decide which four top teams qualify for the next women's World Cup. The technical committee will now decide what to do whether to penalize India and award points to Pakistan," he said.
The source said that Pakistan had no problems playing the series but India had backed out saying it had not got clearance from its government to play Pakistan.
First Cricket News
The BCCI is expected to soon form a Cricket Advisory Committee to complete the selection process of the coaching staff.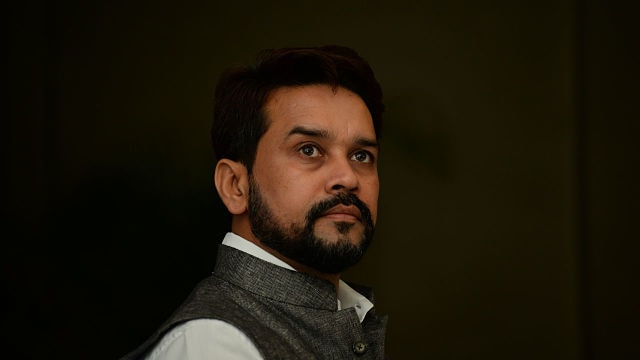 Sports
Thakur said being the main financier of Olympic sports in the country, the government has every right to take calls on matters of national representation.
First Cricket News
The 2007 ICC World T20 was hosted between 13 to 24 September in South Africa, the event turning out to be a raging success that helped the global body recover from a disappointing ODI World Cup held in the West Indies earlier that year.