PBL 2020: Shubhankar Dey beats Tanongsak Saensomboonsuk, helps Awadhe Warriors to 4-3 victory against North Eastern Warriors
The 26-year old Dey wore down Tanongsak Saensomboonsuk 15-9, 15-14 to help Awadhe Warriors pull off a come-from-behind 4-3 win over North Eastern Warriors
North Eastern Warriors had earlier gone ahead thanks to a fine performance from World No 18 Lee Cheuk Yiu to gain a 3-1 advantage after three matches

Christinna Pedersen, in partnership with KS Hyun helped the Awadhe Warriors to a tight 8-15, 15-11, 15-14 win over the North Eastern Warriors' Bodin Isara and Kim Ha Na

Later, Michelle Li beat Beiwen Zhang 15-13, 15-14 to put the North Eastern Warriors in front
Chennai: An inspired Shubhankar Dey wore down Tanongsak Saensomboonsuk 15-9, 15-14 to help Awadhe Warriors pull off a come-from-behind 4-3 win over North Eastern Warriors in a Premier Badminton League (PBL) match on Thursday.
The 26-year old Dey got the better of the Thai, a former top-10 player in a match which saw several long rallies. The Indian unleashed some powerful smashes to counter the retrieving skills of his left-handed rival.
The match was tied at 3-all after KS Hyun and SB Cheal had rallied from a game down to beat KP Garaga and LY Dae 8-15, 15-14, 15-12 in a close encounter.
North Eastern Warriors had earlier gone ahead thanks to a fine performance from World No 18 Lee Cheuk Yiu to gain a 3-1 advantage after three matches. Fresh from reaching the semi-finals at the Indonesia Masters, Yiu carried on his scintillating form to deliver a second consecutive win for the Warriors, beating Wong Wing Ki Vincent 13-15, 15-10, 15-11.
Lee was initially troubled by Vincent's aggressive show but once he found his rhythm, he was able to take the match away from the former World No 10.
His win gave the Warriors two points (from the trump match) as Christinna Pedersen and KS Hyun won the opening mixed doubles for Awadhe Warriors.
Pedersen, the Danish star, who has two Olympic medals to her name, displayed her skills in partnership with Hyun to get the Awadhe Warriors off to a tight 8-15, 15-11, 15-14 win over the North Eastern Warriors' Bodin Isara and Kim Ha Na.
Later, Michelle Li beat Beiwen Zhang 15-13, 15-14 to put the North Eastern Warriors in front.
North Eastern Warriors had upset defending champions Bengaluru Raptors in their opening match on Tuesday.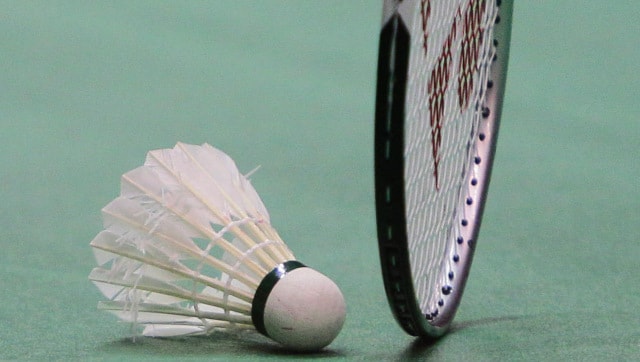 Sports
Russian mixed doubles player Rodion Alimov tested positive for the virus and was withdrawn from the USD 400,000 tournament. His mixed doubles partner Alina Davletova was also withdrawn after being identified as a close contact.
Sports
PV Sindhu will look to recover from her unexpected semi-final loss at the India Open.
Sports
The Badminton Association of Malaysia (BAM) confirmed Lee sent them a letter appealing last weeks' ban, handed down after the world number seven decided to quit the body and go independent.