PBL 2018: When Hyderabad Hunters' Carolina Marin met her 'biggest fan' from India
Hyderabad Hunters' Spanish ace Carolina Marin finally met her special fan during the Delhi leg of the Premier Badminton League after days of chatting on Instagram.
During the 2016 Rio Olympics women's singles final between Spain's Carolina Marin and PV Sindhu of India, 17-year-old Harsh Yadav wasn't supporting the Indian ace. Staring anxiously at the television screen, Yadav's family heaved a sigh of relief as Marin recovered well from a game down to force the match into a decider.
It was close. 10-all. They both dived, lunged and gave their all to eke out a win. Eventually, Marin took a healthy four-point lead at 15-11 and didn't look back after that. That was it. We had a new Olympic champion. Tears of joy followed for Marin as she hugged her coach Fernando Rivas. Meanwhile, Yadav was celebrating in India like there's no tomorrow.
"I knew Sindhu had lost the match but I had already built a special bonding with Carolina. In sports, it's all about your choice. Marin was mine," Yadav, who is an MBBS student from Allahabad told Firstpost.
Yadav is 'Marin's number one fan'. He and his mother watched the Spaniard play for the first time on TV three years ago. "Carolina's (Marin) innocence and the intense aura around her when she takes the court took us by surprise. It is something you don't often see in players. That's why she is so unique," he adds.
It all started when a talented 21-year-old Carolina Marin wore down the once-dominating Li Xuerui in a bruising final of the World Championships in Copenhagen to become the first player from Spain to lift the elusive title. Little did she know that this unique feat was not only a life-changing moment for her but also for a 16-year-old Yadav from Allahabad. "It was so emotional," he says.
By the time Marin was 19, coach Fernando Rivas and the support staff had already sensed that the left-handed shuttler would stand tall against the toughest of opponents in the coming years. Yadav too believed in the Huelva-born ace. "We could see the spark in her four years ago. The way she moved on the court with speed took me by surprise."
After Marin became the youngest ever shuttler to become the world champion in Copenhagen, Yadav began to read about the Spaniard's journey to the top. From watching interviews of her on YouTube to translating Spanish news dailies, Yadav would do everything to know about his new idol. "It was new. I shared the story with my friends who soon became her fan," he says.
A year later, Marin would successfully defend her title in Jakarta. Yadav, on the other hand, took interest in the sport and within a year, he would keep a track of every tournament. "Although I couldn't watch all her matches on TV, I knew for a fact that I could somehow find a way to check the results," says the 19-year-old.
Looking at Marin's progress, Yadav took the initiative to start a Carolina Marin fan page on Instagram, which has now gained more than 15,000 followers. Interestingly, both interact with each other regularly. "We do send messages to each other. She acknowledges our efforts and responds to our messages regularly. What else can I ask for? I just wanted to meet in her person," he exclaims.
'Inspiration'. Ever since Marin signed for the Premier Badminton League (PBL) side Hyderabad Hunters, the locals see her as the showstopper despite the presence of PV Sindhu and Saina Nehwal. "Whenever she makes her way from the tunnel, the fans just cannot stop chanting her name throughout the match. That's how admirable she is," he adds.
On 29 December, the day finally arrived. Playing at the Siri Fort Complex for the Delhi leg of PBL, the Yadav family travelled all the way from Allahabad to Delhi to meet his inspiration. "I just couldn't utter a single word. I was in shock. My mom recognized her," recollects Yadav. This is just the first part. There was more to come.
As soon as Yadav's mom recognized Marin, she went up to her and hugged her before saying," Yeh toh meri hi beti hain (She is my daughter). The Spaniard would soon click a number of pictures with the Yadav family and sign autographs. Yet again, Marin left all of us in awe of her humbleness and her love towards the Indian fans.
When asked about finally meeting her biggest fan, Marin said: "For me, Harsh (Yadav) is a very special person because he is a loving fan. He also created a fan's page on Instagram and website. I just have to say thank you for the work you have done for me."
This isn't the first time Marin showed her class. The teary-eyed Spaniard famously embraced Sindhu after winning the Olympic gold in Rio. While people keep talking about the rivalry, Marin has always reiterated the fact that she and Sindhu are very good friends off the court. Well, she made that point again by posting a 'lovely' selfie with the Hyderabad-born shuttler a few days ago. "India is my second home. I love the attention people give me and the respect they have for me. People talk about the rivalry but it's all about the friendship with Sindhu," says Marin. Not only Marin but also her coach Rivas managed to spend some time with the fans as he got down off the team bus to click pictures with the 'HuntersArmy' on Friday after the Hyderabad franchise sealed their place in the final of the PBL with an impressive 3-0 win over the Delhi Dashers.
Class act 👌🏻🙌🏻

Carolina Marin's coach Fernando Rivas gets off the team bus to click pictures with Hyderabad Hunters' fans outside the Gachibowli Indoor Stadium

This is from yesterday's match between Hunters and Delhi Dashers#PBL2018 #HYDvDEL pic.twitter.com/88Pdmcylbh

— Shivam Damohe (@mancpunk) January 13, 2018
It is incredible how a dancer-turned-shuttler began winning laurels in her mid-teens for a country, where badminton is hardly a popular sport. Rivas, who first saw Marin at the national U-15 championships, was himself surprised by the way Marin had the control over the tempo of her game at such a young age.
"To become a professional shuttler in a space of a few years and take the world by storm is something you don't come across regularly," Yadav says before adding: "We read about her tough lifestyle and her struggle with Rivas in the initial days is something that inspired me. Hard work is what stands out and her strength is to inspire people," he concludes.
India
The statement came amid reports of shortages of oxygen in parts of the country that have been hit hard by the second wave of coronavirus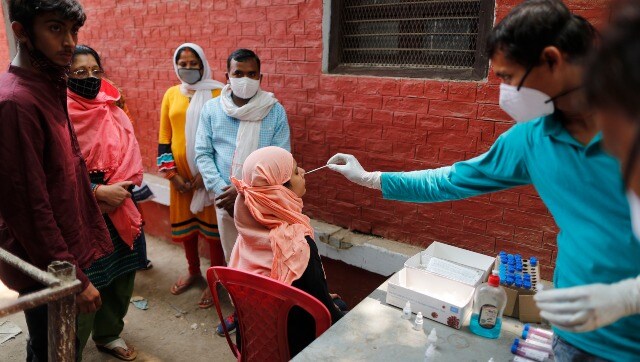 India
India must record suspected COVID-19 cases in addition to confirmed ones to get a more accurate picture, said Gujarat-based healthcare experts Dileep Mavalankar and Sanket Mankad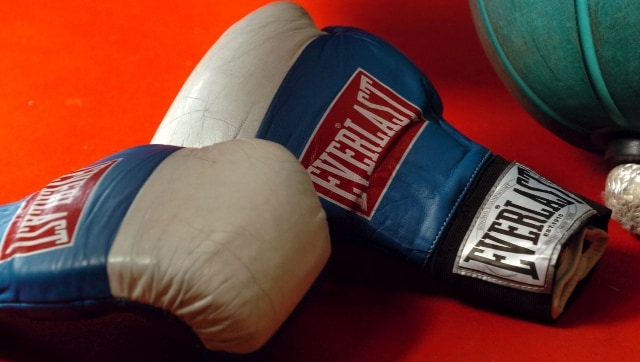 Sports
Poonam, who has never lost a bout during her entire career so far, eliminated Kazakhstan's Nazerke Serik by unanimous decision in the quarter-finals on Sunday.