PBL 2018-19: Tommy Sugiarto tackles burden of expectations from Indonesia with help of world champion father Icuk
"My dad (Icuk) is a legend in the sport and also is a respected man in Indonesia. So, there is the pressure to perform, but my career is down to all the positive thinking I've learned from my father," says Tommy Sugiarto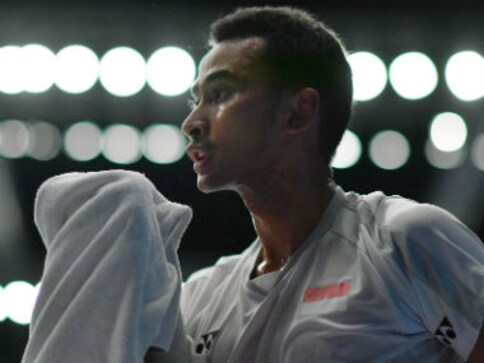 Mumbai: For Tommy Sugiarto, playing badminton is more than just a hobby. It's a responsibility that should be taken seriously to produce medals for the country. After all, that's the kind of routine the badminton-crazy Indonesians are familiar with, as the top shuttlers are always one of the favourites to win medals in every tournament. Tommy's father and former world champion Icuk Sugiarto had mastered the drill quite swiftly.
While growing up, Tommy was known more as the son of three-time former world champion and 1988 Olympic silver-medallist Icuk Sugiarto. He liked the recognition, but he also expected the pressure from his countrymen to emulate his famous father. "Badminton is very big in Indonesia, and people expect a lot," says Tommy Sugiarto, who belonged to the generation that succeeded the great Taufik Hidayat.
"My dad is a legend in the sport and also is a respected man in Indonesia. So, there is the pressure to perform, but my career is down to all the positive thinking I've learned from my father," the World No 9 adds.
Icuk has three World Championship medals to his name — two bronze and the gold from the 1983 edition in Copenhagen. Later, he would clinch silver at the 1988 Olympic Games in Seoul, the same year Tommy was born. "When I was growing up, people used to tell me about how great my dad was and that I have to do much better. My dad achieved so much, and he used to keep telling me to only think of the positives," he recalls.
Junior Sugiarto knew what it takes to become a seasoned player at a tender age, thanks to senior Sugiarto's vast knowledge of the game. "My dad used to help me work on becoming mentally strong and also on my fitness," he adds. "He's always guided me on what to expect and on how to handle the many stressful situations that can come on the tour."
In the 1960s and 70s, Icuk Sugiarto, together with Rudy Hartono and Liem Swie King, led a golden generation of Indonesian players at a time when badminton was closely linked with national identity. There were mud courts with homemade nets even in the most remote villages, where children would play with shuttles made from rags. With local tournaments being so successful, children and teenagers were attracted to the sport in a jiffy.
Tommy started playing the sport in a similar way but soon chose to compete at ranking tournaments to climb the ladder to the national side smartly. What's surprising is that he climbed the ladder and won tournaments in the absence of his father as Icuk refused to watch his son play at tournaments.
"My father had come for one match a long time ago, and he kept looking away. He gets very nervous to watch and keeps fidgeting. Now he's just stopped," Sugiarto explains. "Even I used to get nervous when I know he's watching from the stands. So it's actually quite a good thing he doesn't," says Sugiarto who famously left the national team in 2015 after a string of poor results.
However, Sugiarto has ruffled a few feathers on the circuit. The former World No 3 has a silver medal from the Junior World Championships in 2006, a bronze and silver from the Thomas Cup in 2014 and 2016 respectively. He was in the form of his life in 2014 when he won bronze at the World Championship in Denmark – 31 years after his father won gold at the same tournament, and at the same venue.
When asked about the reception back home, he said: "I only won bronze, my father has gold. There were expectations to win gold every time."
The father-son duo often involves in a friendly banter whenever they play together at a local club. "My father keeps saying that he was a better player than I am. I'd have done the same thing if I had the gold too," Sugiarto says. "But the thing is, our family already has a gold medal at the World Championships. So my dad was hoping I could do something bigger at the Olympics. That's probably the only regret."
The 30-year-old won the season-opening Thailand Masters this year, before making a handful of notable performances at World Tour tournaments that earned him a place in the Tour Finals.
In this year's edition of the Premier Badminton League (PBL), Sugiarto was among the non-icon foreign players competing at the PBL. Delhi Dashers had to spend big, double his base price, to sign the Indonesian for Rs 70 lakh.
On Sunday evening, Sugiarto took the court for the Dashers against Mumbai Rockets' Anders Antonsen in Mumbai. The 30-year-old was shocked by the news of events back home – especially since the country had experienced a tsunami in September as well. He admitted that he couldn't focus much on the game as he eventually lost the match in straight games.
But he has trained himself to not let the pressure get the better of him. He's been fighting ever since he was a teenager and made his own identity. After losing his first match in India, all Sugiarto can hope is to implement what his father taught him and bounce back.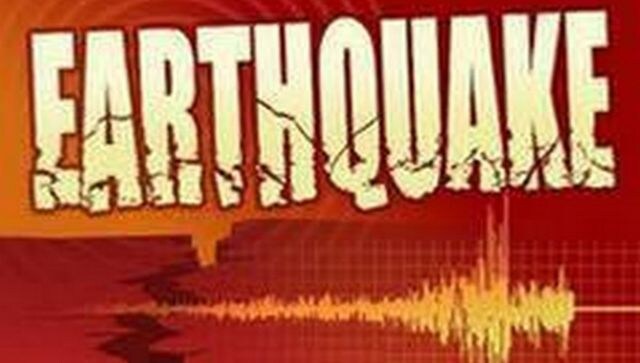 World
No casualties have been reported so far.Earthquake has hit 162 km northwest of Tobelo,a town and a district on the eastern Indonesian island of Halmahera
Badminton
Satwik-Chirag had to pull out of Thailand Open as Satwiksairaj failed to recover from his hip injury and will now aim the All-England Championship.
World
Indonesia's Meteorology, Climatology and Geophysics Agency (BMKG) said there was no threat of a tsunami, while the country's disaster agency said there were no immediate reports of casualties or major damage