PBL 2017: Relaxed Awadhe Warriors go down to Chennai Smashers in inconsequential tie
Chennai needed the points against Awadhe to ensure a more comfortable spot on the league table, and went with more of their frontline players, all of whom duly notched up facile wins.
There was nothing to gain by making a desperate dash for victory, just as there was nothing to lose by testing the strength of the bench.
A relaxed Awadhe Warriors, having qualified for the semi-finals with a match to spare, and also being almost certain of finishing atop the standings at the conclusion of the preliminary phase of the Premier Badminton League (PBL), chose to rest their top stars in their last round-robin pool match in Bengaluru on Wednesday, and went down 3-4 to Chennai Smashers, who, incidentally, had also qualified earlier.
The Lucknow side omitted three strong performers – Kidambi Srikanth, Saina Nehwal and Savitree Amitrapai – from their line-up; and allowed former national junior champions Aditya Joshi and Rituparna Das, and doubles specialist Prajakta Sawant their first matches of the tournament.
Since Chennai needed the points to ensure a more comfortable spot on the league table, and ideally avoid table-toppers Awadhe in the semi-finals, they went with more of their frontline players, all of whom duly notched up facile victories over the three Awadhe debutants.
But Chennai too chose to give Tommy Sugiarto (whose 10-1 win-loss record in the two editions of the PBL is unmatched) a day off, and fielded Thai left-hander Tanongsak Saensomboonsuk in the first men's singles. They also rested Chris Adcock from men's doubles duty, penciling in the name of the goatee-bearded Sumeet Reddy, to take the side of Mads Pieler Kolding on the court.
Tanongsak almost pulled off a win against Hong Kong's Vincent Wong Wing Ki in the opening match of the tie. After dominating the exchanges in the first game with his powerful jump smashes and deceptive drops, as also good control at the net, the temperamental Thai left-hander went prodigal, allowing his antagonist to claw his way back into the match. In a tight finish to what could have been anybody's match, Vincent just about managed to push his nose ahead at the tape.
The crack husband-and-wife mixed doubles team of Chris and Gabrielle Adcock packed far too many guns for Bodin Issara and an overwhelmed Prajakta Sawant, to bring Awadhe back on level terms. The Awadhe pair predictably left too many gaps on the court as they were combining for the first time in the competition.
Olympian Parupalli Kashyap, nominated as Chennai's trump for the tie, gave his team members the jitters when he failed to maintain the tempo of the opening game of his clash against 20-year-old Aditya Joshi, a full decade his junior in age, and lost the second stanza without putting up much of a fight. Joshi actually dominated a high percentage of the rallies in all three games, but made silly errors while trying to administer the coup-de-grace.
The youngster actually led 6-5 at the change of ends in the decider, but found his experienced rival playing the second half of the game at a much faster pace, and forcing errors from the younger man. It was good for the Indian badminton-lover to see Kashyap still having the ability to force the pace when he needed to, towards the end of a close encounter.
With Saina Nehwal standing down from a clash with her biggest Indian rival, PV Sindhu, it was left to Rituparna Das to try and blunt the firepower of the 21-year-old Olympic silver medallist. The talented Rituparna, who also attains 21 years of age next month, found her Pullela Gopichand Academy stablemate far too hard a nut to crack, and capitulated far more meekly than she should have.
Sindhu's facile 11-4, 11-6 victory underscored the fact that while there are half-a-dozen male Indian players elbowing each other to get into the top 20 in world badminton, there is nobody among the women who can match the quality of Saina and Sindhu. The former said as much, when she discussed the future prospects of Indian badminton against the backdrop of the PBL, in a newspaper column.
Chennai's 4-1 lead before the fifth and final match of the tie ensured an overall triumph, but wily Indonesian Markis Kido and Malaysia's Olympic silver medallist Goh V Shem justified Awadhe's placing of the trump on them, and pulled back two points for their team against Kolding and Reddy. The Smashers ended their league engagements in third position, with 18 points.
With one final league tie still to be played on Thursday evening in New Delhi between Hyderabad Hunters and Delhi Acers, there can now be no change in the top three positions on the league table. Awadhe Warriors, despite two defeats in five matches, have claimed the top spot with 21 points, mainly because they have kept their trump record clean, and so, have incurred no penalty points.
Mumbai Rockets, who lost one trump match in their five ties (of which they won four), were second with 19 points, a solitary point ahead of Chennai Smashers, whose 4-3 win over Awadhe on Wednesday helped them end the league phase with a 4-1 record in terms of ties won and lost. Losses in two trump matches hurt their cause to some extent.
Thus it will be Mumbai versus Chennai in one of the semi-finals in New Delhi on Friday, while the table-topping Lucknow team awaits the result of Thursday's Hyderabad-Delhi tie, to know who its semi-final opponent will be.
Of the three teams vying for the right to cross swords with Awadhe, Bengaluru Blasters have concluded their engagements with 11 points, and are currently placed two points clear of Hyderabad. Whatever happens next is completely out of their hands, but they badly need last year's champions, Delhi Acers, to do them a big favour by handing out a crushing defeat to Hyderabad.
Realistically speaking, either Hyderabad or Bengaluru would be in a position to grab the fourth semi-final berth. Hyderabad need just three points from the tie to leapfrog Bengaluru, and simultaneously eliminate Delhi (on 6 points from four ties), who would then be unable to match their 12-point tally.
The Hunters are almost certain to place their trump on world and Olympic champion Carolina Marin, and ensure two points for what should be a facile win over either Nichaon Jindapol or Tanvi Lad. Once they are level with Bengaluru at the end of the Marin trump match, they would need to win just one of the remaining four matches to end up clear of the Blasters on the points table.
Both teams are bound to play their strongest sides for the crucial tie, so we are likely to see Hyderabad fielding Englishman Rajiv Ouseph and B Sai Praneeth for the two men's singles ties against world Nos 2 and 4, Denmark's Jan O Jorgensen, and South Korea's Son Wan Ho, respectively.
Even allowing for singles defeats in these two matches (which is not a given, considering the wobbly form of the two Acers singles aces), Hyderabad would look for a mixed doubles point from junior Satwik Sairaj Rankireddy and Chau Hoi Wah against Vladimir Ivanov and Jwala Gutta. Chau is a canny mixed doubles player, while Satwik has been seen in a very good light in this tournament.
Nevertheless, Hyderabad's best chance for a semi-final-clinching point would come from their powerful men's doubles combination of Tan Boon Heong and Tan Wee Kiong. The Malaysian duo's likely antagonists, reigning All-England champions Vladimir Ivanov and Ivan Sozonov, have not been at their best in this PBL, and only appeared to be getting into their stride in their side's fourth group tie against Chennai.
Amazingly enough, despite two demoralising 6/-1 defeats at the hands of Mumbai and Awadhe, the Acers are not out of the qualification race. If they can pull off an unlikely 6/-1 win over Hyderabad in their final pool clash, they can qualify ahead of Bengaluru and Hyderabad, with 12 points.
A 4-3 winning scoreline would leave Delhi a point short of Bengaluru, and two points short of Hyderabad.
If Delhi manage a 5-0 scoreline, Hyderabad would end up in the cellar and be eliminated, while Delhi and Bengaluru would end up on 11 points apiece. In this case, Bengaluru would go through to the last four stage on the strength of their 4-3 victory over Delhi in the league phase.
However, if the Acers were to score a 5-2 win over the Hunters (which is the strongest probability among Thursday's Delhi-win scenarios), three teams – Hyderabad, Bengaluru and Delhi – would end up in a three-way tie with 11 points each, each with a victory over one of the other two. In such an eventuality, it is Delhi Acers who would go through, on the strength of their 5-2 win over Hyderabad, for the other two matches between the trio had ended in 4-3 winning margins.
What a delicious scenario! Imagine, a 5-2 win for Delhi would actually be better than a 5-0 victory! Isn't fact stranger than fiction?
Scores: Chennai Smashers beat Awadhe Warriors 4-3 (Tanongsak Saensomboonsak lost to Vincent Wong Wing Ki 11-6, 9-11, 10-12; Chris Adcock and Gabrielle Adcock beat Bodin Issara and Prajakta Sawant 11-4, 11-9; Parupalli Kashyap (trump) beat Aditya Joshi 11-7, 5-11, 11-7; PV Sindhu beat Rituparna Das 11-4, 11-6; Mads Pieler Kolding and B Sumeet Reddy lost to Markis Kido and Goh V Shem (trump) 10-12, 8-11.
Subscribe to Moneycontrol Pro at ₹499 for the first year. Use code PRO499. Limited period offer. *T&C apply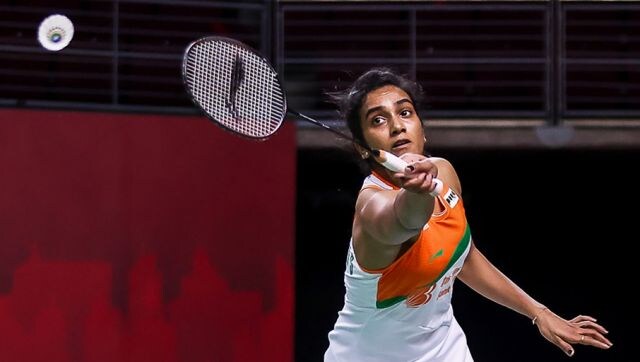 Sports
World champion Sindhu took a minute less than an hour to see off a fighting Busanan, seeded fifth, 21-16, 23-21 to set up a clash with fourth seed Denmark's fourth seed Mia Blichfeldt.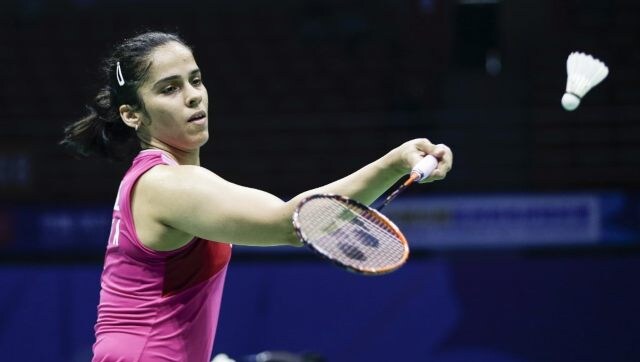 Sports
The early exits of Saina Nehwal, HS Prannoy, Lakshya Sen did them no favours as they fight to qualify for the Tokyo Olympics.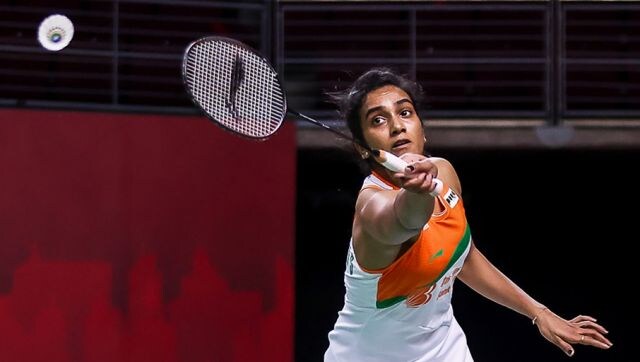 Sports
Sindhu, the reigning world champion, beat fourth seeded Blichfeldt 22-20 21-10 in 43 minutes to avenge her first-round loss to the Danish world no. 12 at the Yonex Thailand Open in January.