Pankaj Advani interview part 2: I am a more complete player now whether it's safety, attack, or taking time on crucial shots
In the second part of the Pankaj Advani interview, we talk to the 17-time World Champion about the nuances of cue sport, the changes in his gameplay, biggest challenges, his motivation behind churning out titles after titles and much more.
In the first part of the interview with Pankaj Advani, we tried to decipher what goes inside the mind of  a champion. In the second part, we talk to the 17-time World Champion about the nuances of cue sport, the changes in his gameplay, biggest challenges, his motivation behind churning out titles after titles and much more. 
Snooker and Billiards are very different forms of cue sport, how do you adapt?
Advani: It's very, very difficult. That has been the biggest challenge of my career. I want to do something that nobody else has done, which is to play both sports at the highest level and excel at both. It also keeps me motivated. A lot of time I play billiards for a long time and it gets monotonous, so I shift to snooker and vice versa. I enjoy that challenge. Switching from one to other does affect me. Last year, I came back from the IBSF World Snooker from Doha and had only three days to prepare for the World Billiards in Bangalore. So I ended up not playing well in the long format of Billiards but by the next format, I had warmed up well and ended up winning the point format.
Isn't there a fear that trying to balance between the two you could lose your mastery in particular format?
Advani: That's the risk you have to take. And if you are not willing to take risks then you can't call yourself a sportsperson (laughs). I have seen a lot of players who are reasonably good at both games but are just happy playing one because they feel, 'Okay chalo we are winning a medal or two here and there.' Not that they have achieved mastery in that, but that's our comfort zone. I don't want to get into that comfort zone. From the time I reached UK and been there for two years, I felt that you have to keep reinventing yourself. That's why I love Roger Federer. He has reinvented himself every single time his opponents have come up with something new.
How has your training regime changed over the years?
Advani: Earlier, I used to play in complete rhythm and flow. When I was 18 or even 10 years ago, when I was 21, I was fearless. I used to not think twice before playing a shot. However, at that time while my range was massive, my errors were also that many. But now, I have cut down on those errors. And I feel that now it's more about precision. A lot of people say that you are a perfectionist but I say please, I don't want to achieve perfection because I don't think there is anything called perfection that exists. My precision has improved over the years. In sport, it's not all about how good you are when you are playing at your best, it's about how good you are when you are playing your B, C or even D game.
In your sport it's very important to remain still. Do you carry out certain exercises to get it perfected?
Advani: You develop your endurance. You do not do strength training per se but strengthening of certain muscles like your arms, shoulders, neck exercises (is important) because all of that is used when you are playing. You've got to be physically and mentally still on the table.
You said that you have a very strong defence, so over the years have you changed your gameplay also?
Advani: I wouldn't say it's loaded towards the defensive side. When you are younger, your eyes are sharper and reflexes are faster and also, you tend to be more fearless. You think that fine, if there's a risky shot, let me just go for it, 'baadme dekha jaayega' (Will see what happens afterwards), but now, you realise that if I go for this, I know what the risks involved are and that it could change the match, so I've got to be a little more measured in my approach. I wouldn't say I've become extremely cautious now but I have just become more measured in my approach over the years.
How do you make sure you maintain the balance between being measured and getting overcautious?
Advani: It all depends on the situation of the game. The knowledge that you have accumulated over the years. You understand that this is how the table is going to be after I play this shot. And again, if it's a day when you are not really playing your best, you don't want to take that extra risk. But sometimes, if it's just that one ball you need to get and you feel that if I just concentrate on this tough shot and get this, then everything is set for me to finish off. So the risk to reward ratio is very important.
Don't you feel like going back to those old days, go out fearless and play like what you were in the teens?
Advani: If I did that, I would again be going back to those same silly mistakes that I used to make. But what I've realised that at least for the first one-two frames, I need to assess. I will just take that little more time, assess it, may be if it's just the first frame and I am striking well, I will say, 'Okay, today I am striking well, let me just go and play my free game.' I've obviously done that in few matches but what I am trying to say is that because my sharpness has increased and I've gained more experience and exposure in the sport, I am a more complete player now in all senses, whether it's safety, attack, or taking time on those crucial shots. Earlier, sometimes in that flow, I used to do everything well but I used to play those crucial shots a little too quickly without taking those extra two-three seconds and that used to impact my performance. Now I have understood that for every shot there is a difficulty level and there is extra attention you need to give to certain shots depending on how crucial that ball is.
Hand-eye co-ordination is another important aspect. What do you do to improve it?
Advani: Practice. Obviously physical fitness is important, things like meditation and yoga which I still don't do but there are players who do that. I like to be physically fit because it makes me mentally sharp. I listen to some loud music in the gym, work out, release that stress and just be physically stronger.
The other day I was talking to Sharath Kamal, he said that one of the reasons he shifted to Germany was the fact that he could play quality opponents to improve himself. Do you think the same stands for cueists?
Advani: If you are talking about Snooker, yes, I would definitely say that one should go to the UK and play, just like for TT it is Germany or Southeast Asian countries where you can improve. And I went there (UK) for two years, the whole idea was to go there and improve as a player. And I thought I did that. I improved tremendously. My whole perception of the game changed. Over a long period of time? That's a personal choice. It was not meant for me to go there. And I also have Billiards to look forward to as I play both the formats. Normally people specialise in just one. If someone is specialising in Snooker, then a short stint to the UK every now and then is beneficial.
Don't you get bored by excess of cue sport?
Advani: Yeah! Obviously, if you overdo anything it reaches a saturation point and you feel like 'listen, I've had enough'. But the good thing is that I play both Billiards and Snooker and also as far as the opponents are concerned, I am not always playing the same guys. Yes, may be at the national level, invariably I end up meeting the same players, but internationally they keep changing because there are always new players coming up and players who improve quite a bit. It can get get tricky at times if you are playing a new player. So...yes you do get bored, yes...you do need your breaks. I keep juggling between Billiards and Snooker. If I get fed up with one, I go with the other.
How much of mental aspect is involved in the sport?
Advani: In every sport, at the top of the game, everyone has the skill and ability. And what separates the No 1 from No 5 is that extra mental strength, resolve, ability to handle pressure and deliver the final punch; especially in our sport, because it involves concentration and hand-eye co-ordination as the balls are still and you've to set them in motion. It's all your thoughts and focus that contribute to the quality of the stroke. There are so many thoughts that go on when we are playing. Sometimes when your opponent is scoring and there is nothing you can do about it, you just have to sit and say, whenever I get my next chance, I've got to strike back. It's got a lot to do how you program yourself and talk to yourself.
If you have lost a game, how long does the disappointment linger?
Advani: There are two or three instances may be where I felt that I had thrown away the game. I had no business losing. Those memories have faded now, but at that time it haunted me for at least a few weeks. Normally, within two days I am alright. In the 2015 Asian Snooker Championships final — it was a tournament that I hadn't won — I was up 50-odd points in the last frame. I just needed one ball to win and I couldn't find a way to do it. Actually, my shot selection was extremely poor and a lot of people said that we were surprised that I chose those shots instead of doing something else. So that haunted me for at least a month. But what it also did was motivate me. Instead of thinking that I can't get over the line, I am not good enough to win, I told myself I am actually good enough to win, I've almost won. I am actually playing really well, so there are great signs. And I went on to win a lot more that year. Sometimes, a setback is very, very good for you.
Breaks can bee boon or bane, how do you adjust every time because it may suck the momentum, or help you press refresh button?
Advani: In the first scenario where I am already in momentum, I end up thinking that this is the new match even through its a part of the same match. The second is when I am playing a decider frame. So I tell myself, this is a new game all over again. I know its a decider but I just need to win it taking it as a new game. Approach it that way, rather than saying I had the momentum and I don't know whether I will get back to form. No. It's just a new game. Whatever has happened has happened.
Is it tough to make up your mind because there is so much that has happened already?
Advani: Again, it comes with experience. I have played so many deciding frames in my life. I've won and lost so many. And then the whole mindset is that, if I am not enjoying this, what's the use. So rather than resisting it, embrace it. And say okay fine, this is a decider frame, yes there are nerves, but this is exciting. Not just for the crowd but for me as well because I don't know what's going to happen, and that's what keeps me going. The uncertainty of the result, the fact that you've actually got to work hard for it and perform.
Even after so many titles, you don't get the recognition that you deserve. Doesn't that allow negativity or frustration to creep in?
Advani: I think that's a question you guys have to answer. The guys who cover sport in our country. It's not a question that I should be answering. Because it's you guys who decide how much recognition a sportsperson should get. I do my job, try and excel in it.
How do you keep yourself going?
Advani: The game completes me. It gives me a reason to look forward to doing something everyday when I wake up. It takes me to another world and gives me joy. It has given me so much that I have made a career out of it. And I also want to give back to the game in someway eventually.
Haven't there been days where you though that's it!
Advani: Yes, there have been days where you feel....Enough, I don't want to play anymore. But that's just a passing phase. It's not like I want to give it up completely, no way.
What next for Pankaj Advani?
Advani: To continue playing and enjoying the game.
For how long?
Advani: I have never thought about it. The day I stop enjoying my game and am not motivated, that's it! (laughs). But as long as I am enjoying it, as long as I enjoy the whole process of competing, achieving, failing and winning, I will continue.
First Cricket News
Rashid Khan finds himself in an even shorter format that will see him turning out for the Nottingham-based Trent Rockets when they begin their Hundred campaign at home to the Southern Brave.
Sports
Renowned sports physiotherapist and head of Sports Science at GoSports foundation John Gloster on how COVID has helped make more resilient athletes, why food is an important motivating factor for Indians abroad among other things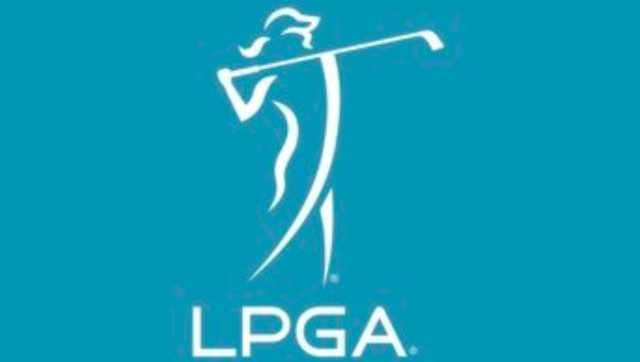 Sports
The tour said the move was made upon the advice of the government due to ongoing Covid-19 health concerns and travel and border restrictions.