Pakistan's Yasir Shah wants Test against India's Ravichandran Ashwin to settle best spinner debate
Yasir Shah became the joint-second fastest to 100 wickets in Tests when he took 5/121 in his 17th match against West Indies on Sunday.
Dubai: Pakistan leg-spinner Yasir Shah on Monday wished he had a Test face off with Indian offie Ravichandran Ashwin in a battle of two fast wicket-taking spinners.
Shah became the joint-second fastest to 100 wickets in Test cricket when he took 5/121 in his 17th match against West Indies in the first day-night Test in Dubai on Sunday.
England's George Lohmann holds the record of fastest to 100 Test wickets when he completed the tally in his 16th Test in 1896.
Australia's Charlie Turner and Clairre Grimmett and England's Sydney Barnes all reached the 100-mark in their 17th Test.
Shah said Ashwin's best luck message was an inspiration.
"Yes, he had said good luck so I am thankful," Shah said of the Indian master's tweet.
"It's naturally motivating when a great bowler who is second fastest to 200 tweets a good luck message and it's really a great motivation for me."
Ashwin, who became the second fastest to 200 wickets in the recently concluded home series against New Zealand in 37 Tests – one match more than Grimmett – had wished Shah "best of luck" in a tweet last week.
"Good luck, may the force be with him. He is such a delight to watch," Ashwin had tweeted last week.
On Shah achieving the record, Ashwin tweeted on Sunday: "Just a little late I guess, but very well done @Shah64Y double it up now."
Shah had 76 wickets in his first 12 Tests and took ten against England at Lord's but couldn't complete 100 in the next three matches.
Shah said he wishes he could play against Ashwin.
"Every Pakistani and Indian player has this wish to play against each other," said Shah. "I have not played a Test against India so it's my wish."
Political tensions have not allowed Pakistan and India to play a Test series against each other since 2007.
India stalled all bilateral series with Pakistan in the wake of 2008 Mumbai attacks, which New Delhi blamed on militants based across the border.
Ashwin had made his Test debut in 2011 while Shah has only started playing Tests two years ago.
But both have crossed paths in a World Cup 2015 match at Adelaide when Ashwin got one wicket and Shah went wicket-less.
With India placed number one in Test rankings and Pakistan number two, there was a suggestion of having a one-off Test to determine a world Test champion.
But renewed tension between the two arch-rivals since an attack on an Indian military base in Kashmir which left 17 soldiers dead had brought the two nations close to war.
That has left no chance of cricket between the two countries.
Shah said he has faced no problems in his comeback from a failed dope test of last year.
"I was lucky that I was suspended for three months only and I did not lose any Test series and since my comeback I have found no problems," said Shah who escaped a lengthy ban after admitting to taking hypertension tablets.
First Cricket News
England are seeking to reclaim the Ashes for the first time since 2015. Silverwood was speaking after naming his 17-man squad for the series which begins in Brisbane on 8 December.
First Cricket News
The BCCI has agreed to play the fifth Test in July, 2022. BCCI president Sourav Ganguly has said that it will be an extension of this year's series and not a one-off game that England want.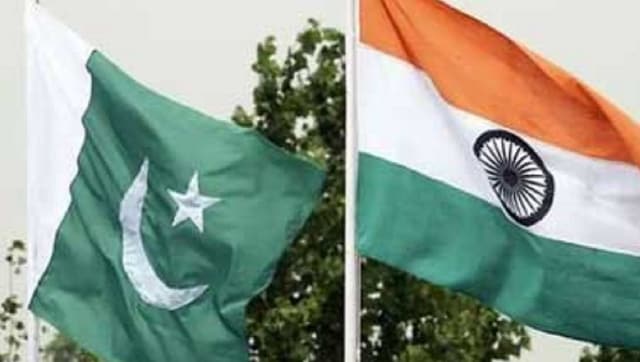 India
Counsellor in India's Permanent Mission to the UN, A Amarnath, said on Monday that India does not need advice from a nation with a proven track record of illicit export of nuclear material and technology.